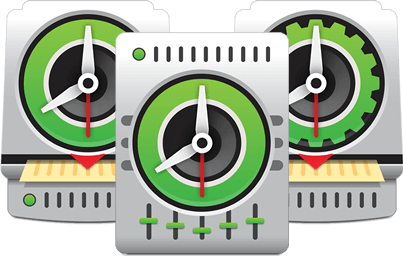 Virtual TimeClock
®
Network
Affordable, easy-to-use employee time tracking on any computer.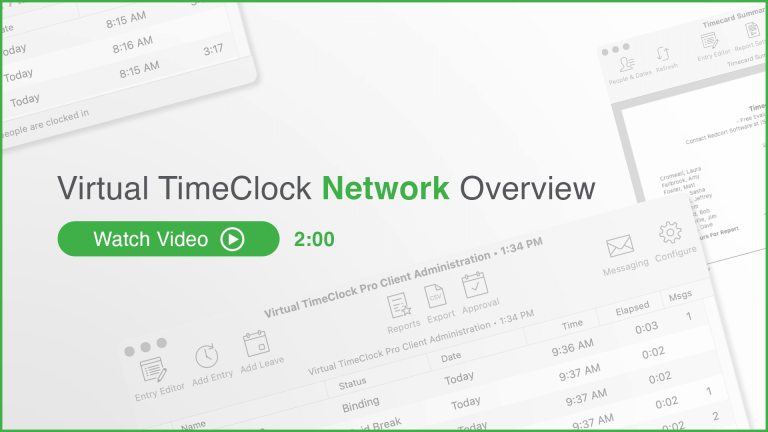 Network Edition Features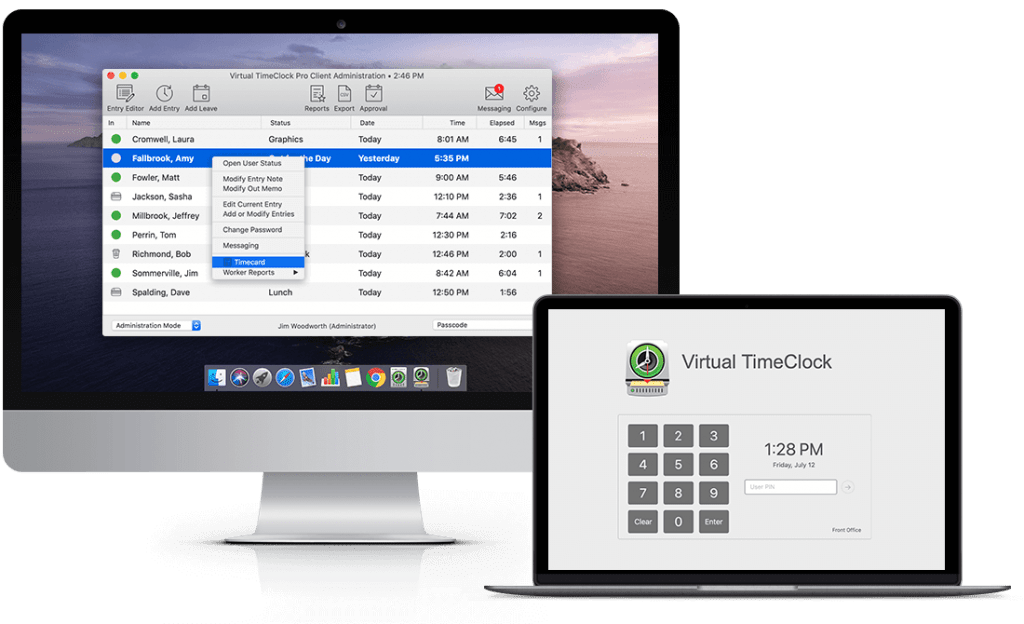 Advanced features that are easy to use
Virtual TimeClock Network Edition manages your time and attendance on multiple computers. It has all of the professional features you'll find in our Pro Edition, including:
One time software purchase. No monthly fees!
Control overtime with powerful time clock rules.
Track hours and overtime for departments, tasks, or jobs.
Easily manage vacations, holidays, and other time off.
Create and modify timecard & administrative reports.
Seamlessly integrate with popular payroll programs.
Enhance worker communication with built-in messaging.
​With the Network Edition, you can use any computer as a punch clock or for time clock administration, printing reports, and payroll processing.
Learn more about Virtual TimeClock's "Pro" Features

chevron_right
Clock in & out at each workstation
Having workers punch in and out from their own computers ends the distractions surrounding a centralized time clock and ensures that you're paying employees when they're at their desk, ready to work. Workers can quickly change activities throughout the day, allowing you to easily summarize employee hours and overtime by activity, client, or job.
Individual computer time clocks can display just the worker's status or an in/out board showing the status for an entire group or department. The Virtual TimeClock User Client software contains no administrative functionality. This ensures that users cannot attempt to change time clock settings or access information that is stored remotely from their computer.
Learn more about how it works

chevron_right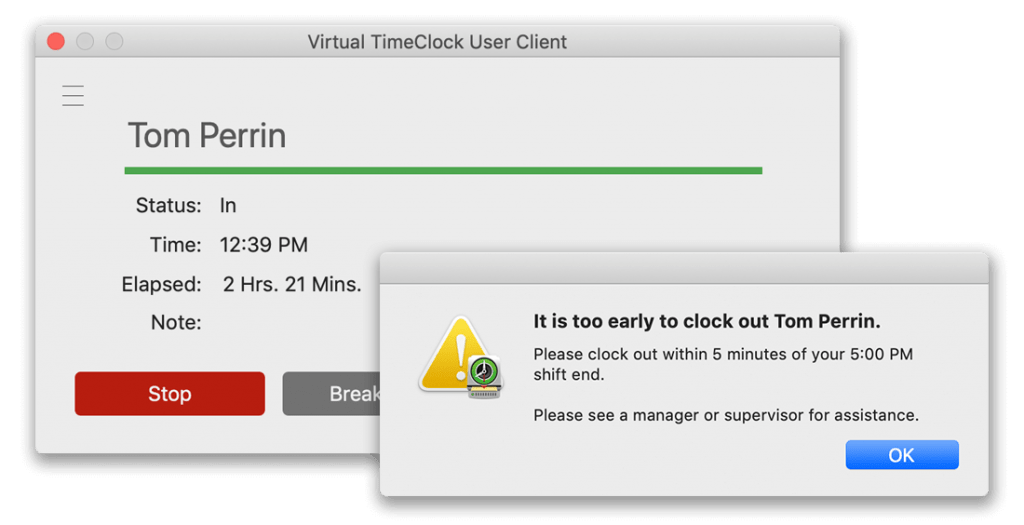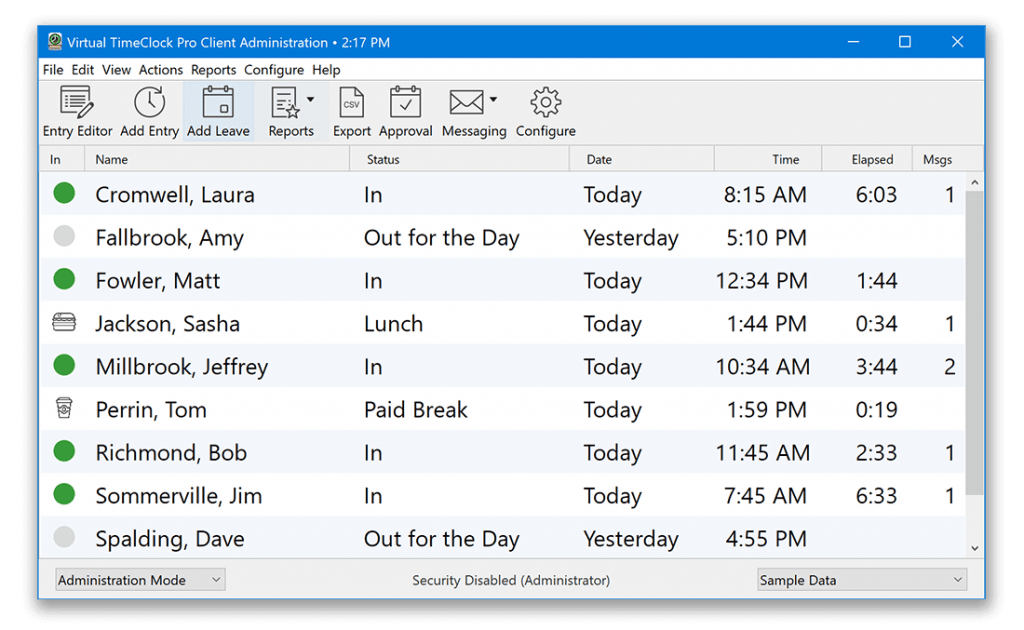 Monitor attendance from your computer
Virtual TimeClock Network Edition gives managers and administrators at-a-glance knowledge of each worker's arrivals, departures, and current activity.
Workers can alert you to a missed punch with a message, allowing you to adjust their timecard at your convenience. Or find out who's been late by running a Late Arrival report. It doesn't matter if you're in the office, at home, or on the road. You can easily manage your Virtual TimeClock system from the convenience of any laptop or desktop computer.
Create custom time clocks for groups
Display Groups allow you to create customized time clocks with specific features and access. Your groups might be set up by function (such as your Sales or Warehouse teams) or by geography (such as your Westside or Eastside stores).
Each Virtual TimeClock client computer joins a group when it connects to the Virtual TimeClock Server. Group passwords prevent unauthorized access so each computer running as a Virtual TimeClock client only knows and responds to the rules and restrictions of its login group.
Dozens of program features are controlled by the group so you can fine-tune exactly what each user can do and see while using Virtual TimeClock. Group membership determines if the time clock displays as an individual user, an in/out board, or a PIN interface.
Groups can have any number of members and managers. Since managers (or supervisors) are set at the group level, their rights and access privileges are automatically restricted to the members of their group.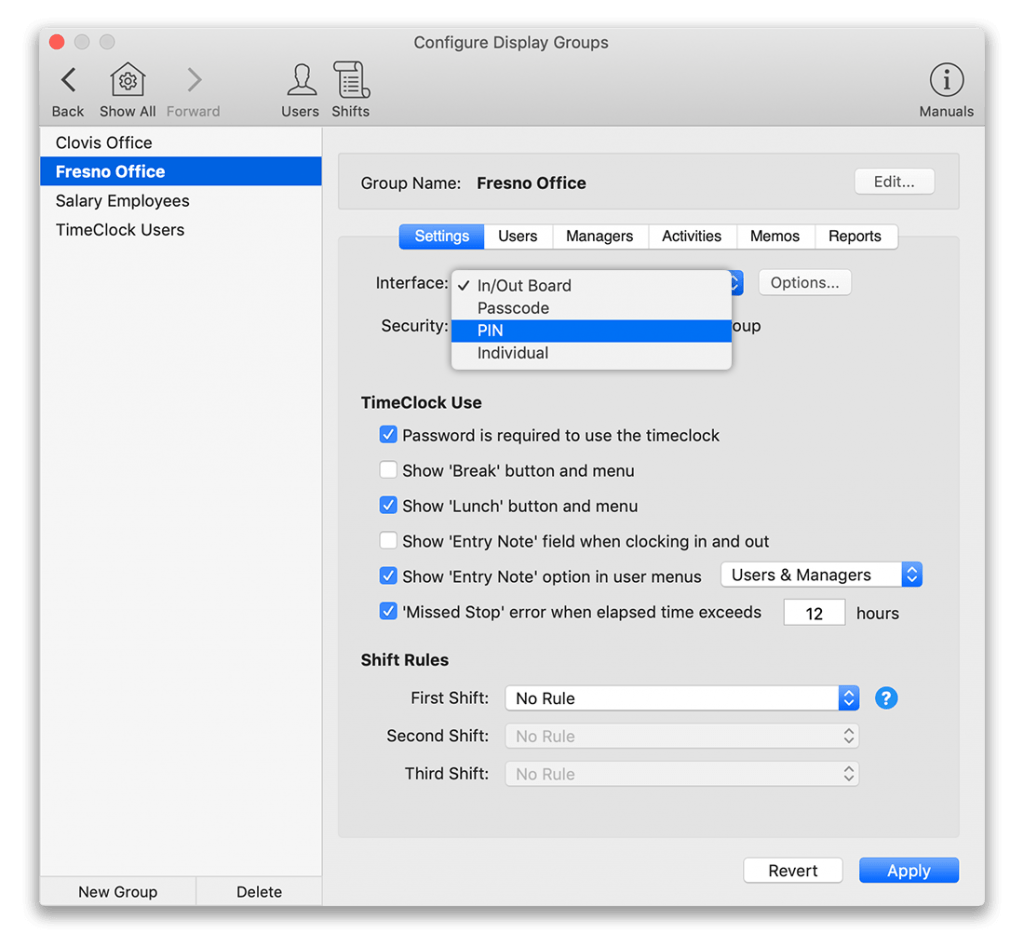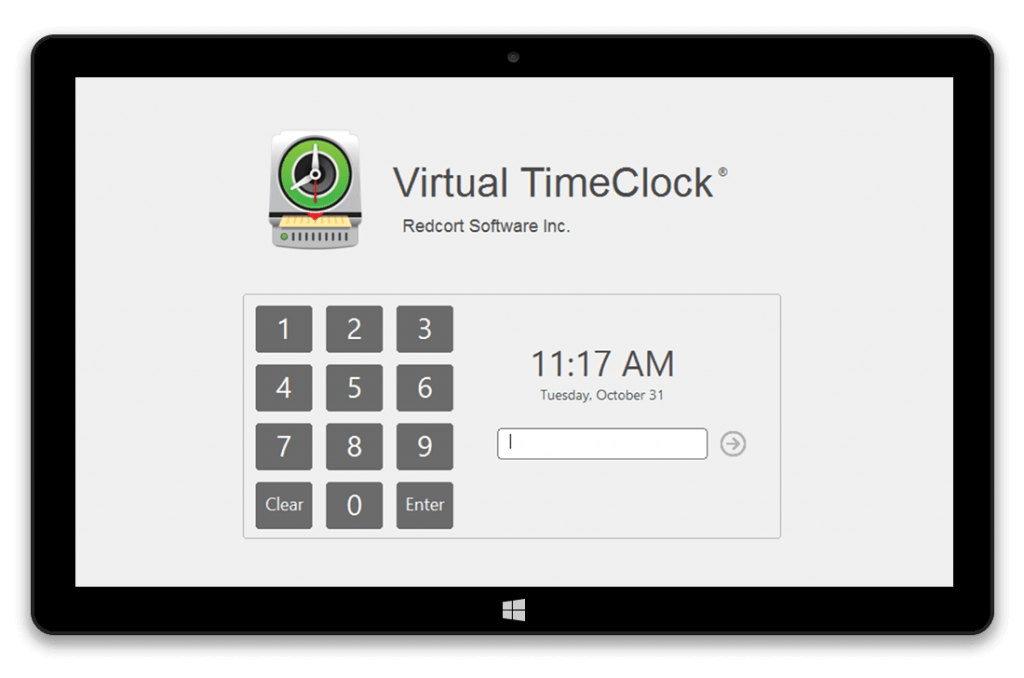 Record hours at multiple locations
Easily track hours and overtime for employees at multiple business locations. Allow remote workers to clock in and out from their home computer. Your Internet connection unifies all of your time clocks into a single integrated system.
Employees that move between locations still maintain one timecard with properly calculated overtime totals. Virtual TimeClock can also subtotal and separate the hours worked at each business location.
Collecting your time and attendance information at a central location provides better security and makes managing the system easier. Time clock rules and configuration changes automatically roll out to every time clock station. You can monitor remote worker attendance without direct supervision and no one has to drive across town to pick up timecards.
Run timecards and payroll anywhere
Payroll processing is simple and hassle free when you can review and edit timecards from any designated computer. Quickly export your employee hours and overtime directly into your payroll system from your home, another office, or even while you're on the road.
If your payroll processing is done remotely, you can grant Virtual TimeClock access to your bookkeeper or payroll specialist. Virtual TimeClock Network Edition gives them direct access to employee timecards, hours, and overtime. As a result, your payroll processing will be smoother, faster, and error free.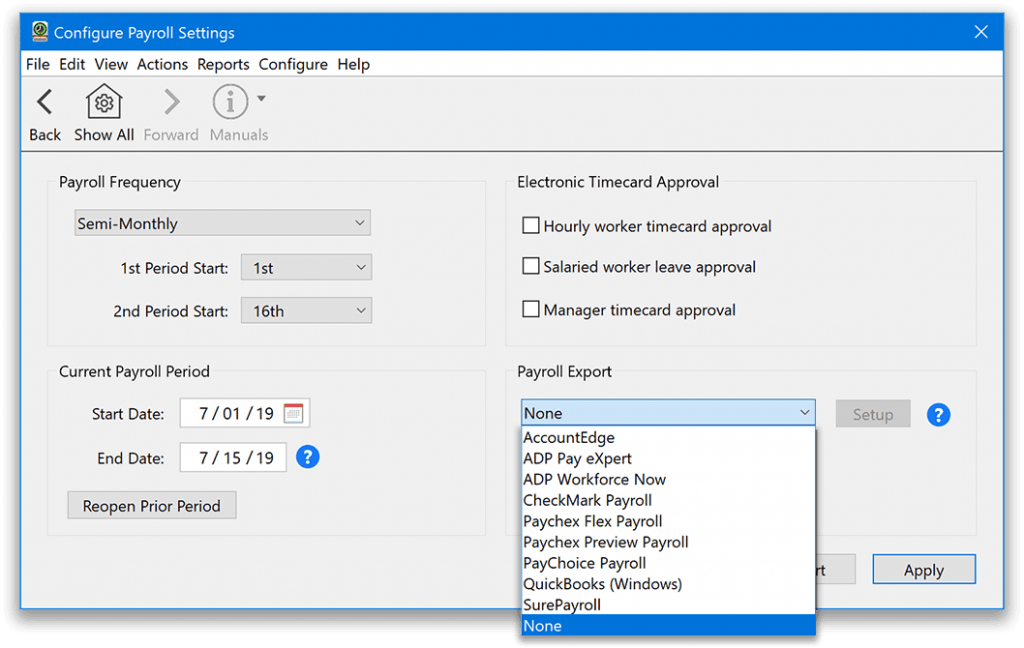 Start your free trial of Virtual TimeClock today.
No credit card required.
Download Now
Helping thousands of companies track time
Sochem Solutions, Inc.
Gonzales, LA
"Virtual Time Clock works on anything. We have a Microsoft Server and Mac and PC work stations. The easiest installation and most user friendly product I have seen."
World Precision Instruments, Inc.
Sarasota, FL
"We have been using Virtual TimeClock for 3 years now and love the simplicity of it. It was easy to train the employees how to use it. Virtual TimeClock has made doing payroll much easier."
Larry Masuoka, D.M.D.
Fair Oaks, CA
"Great product, I appreciate that Redcort keeps Virtual TimeClock updated to work with current operating systems."