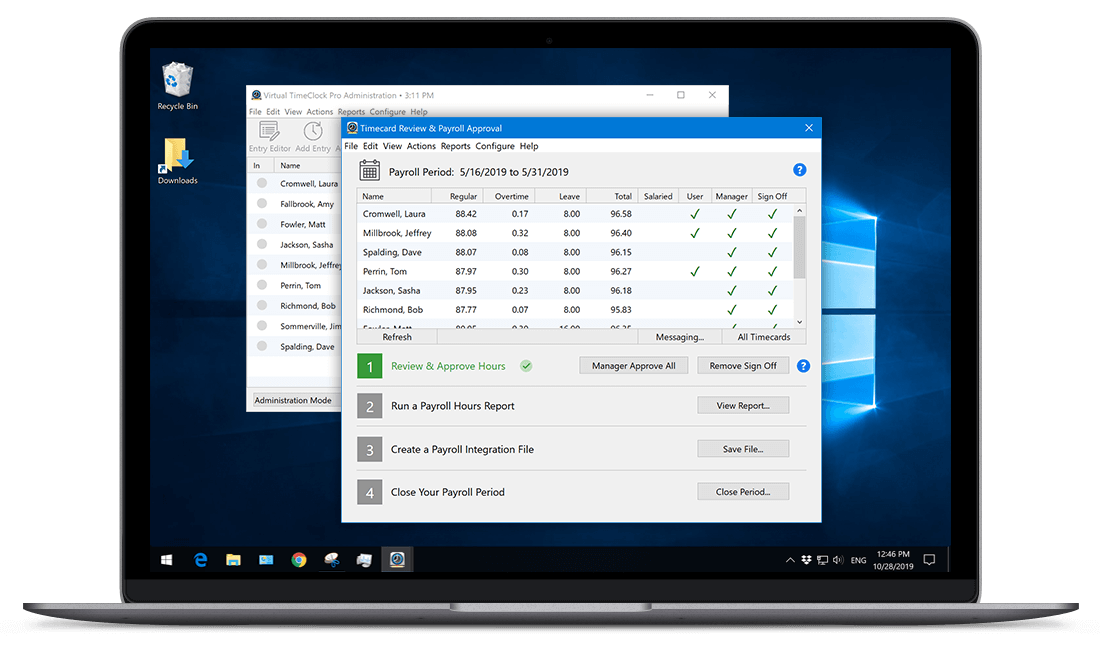 Virtual TimeClock Payroll Integration
Virtual TimeClock Pro & Network Editions integrate with many popular payroll solutions. Virtual TimeClock exports a specially formatted file that imports directly into your payroll system, ensuring accuracy and saving time every time you run payroll.
Payroll Integration Guides
Contact us if you don't see your payroll provider listed. Your payroll software may be compatible with one of our existing integration formats. We're happy to explore Virtual TimeClock integration with additional payroll providers.
Special Offer From SurePayroll
Special offer & pricing exclusively for Virtual TimeClock users.
Redcort Software Inc is not affiliated with any of the companies below in any way:
2. Acclivity AccountEdge is a trademark of Acclivity Group, LLC.
3,4. The ADP Pay eXpert, ADP Run, Run powered by APD and ADP Workforce Now are trademarks of ADP, LLC.
5,6,1. Paychex Preview, Paychex Flex & SurePayroll are trademarks of Paychex, Inc.
7. CheckMark Payroll is a trademark of CheckMark, Inc.
8. QuickBooks is a trademark of Intuit, Inc.
9. PayChoice Payroll is a trademark of Sage Software, Inc.