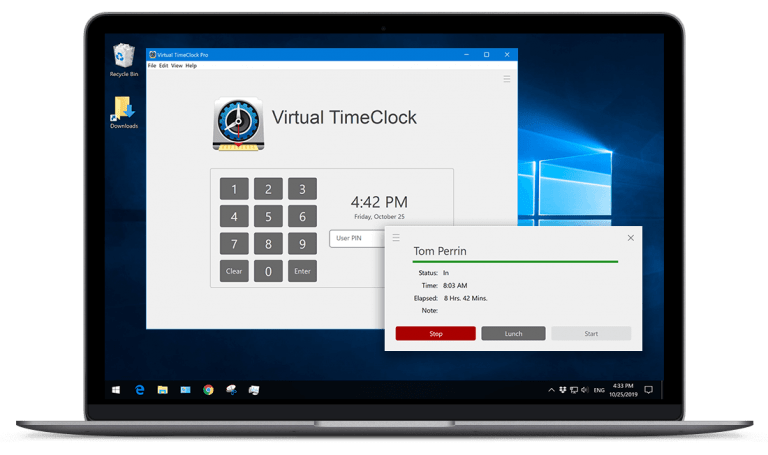 Powerful, easy-to-use employee time tracking.
Virtual TimeClock Features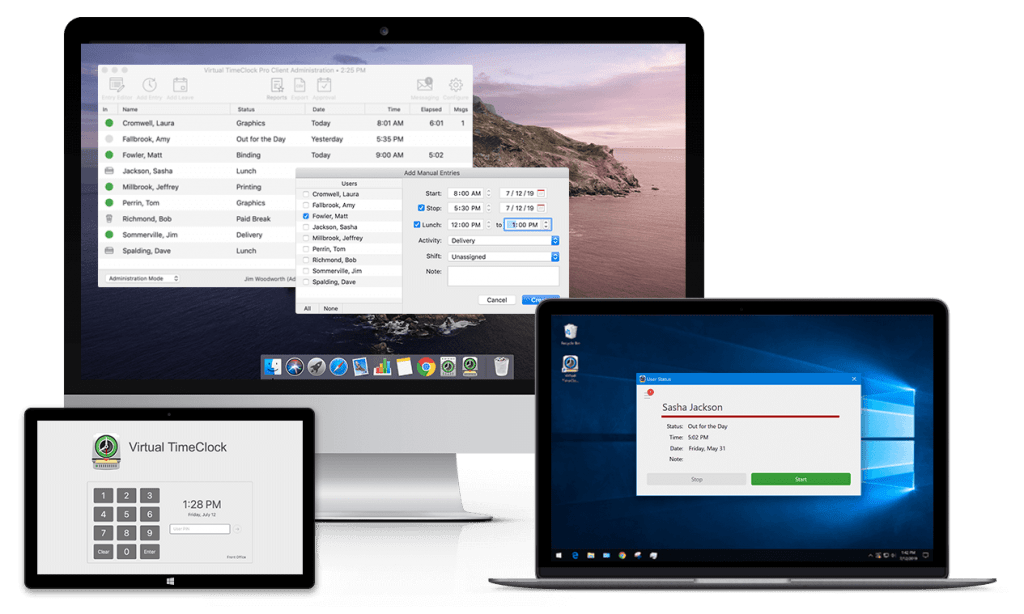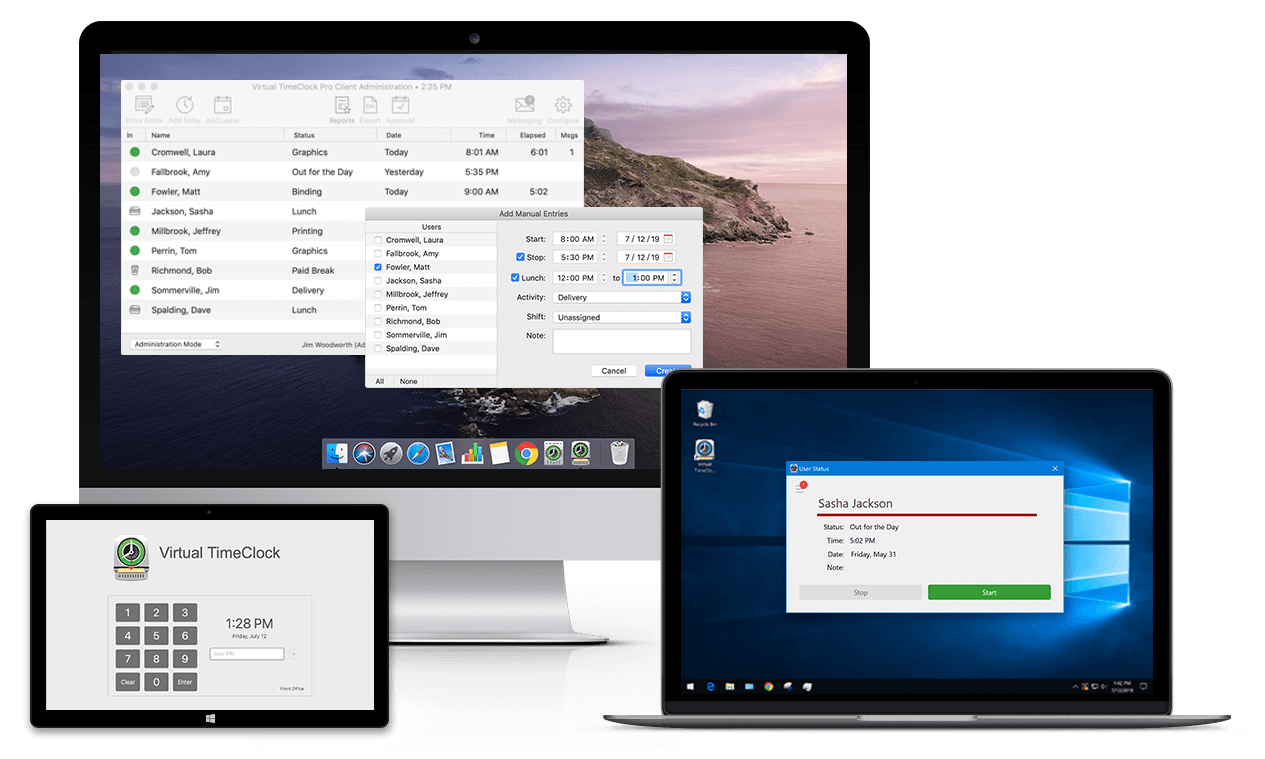 One time cost. No monthly fees.
Virtual TimeClock is a one-time software purchase that quickly and easily installs on your Windows PC, Windows tablet, or macOS computers. Put it on an older computer in a break room, employee entrance, or on each employee's computer for a convenient, easy-to-use time clock for punching in and out.
Don't sign up for a time clock service with never-ending expensive monthly fees! A one-time purchase of Virtual TimeClock gives you an employee time clock that's yours to keep and use forever.
Virtual TimeClock is easy to use.
Just about anyone can install and set up Virtual TimeClock. Our well thought out, clean and consistent interface means you'll have it up and running in no time. And if you have a question, we're here to help even if you're just checking out our free trial.
​Even non-computer users quickly discover that punching in and out with Virtual TimeClock is intuitive and easy.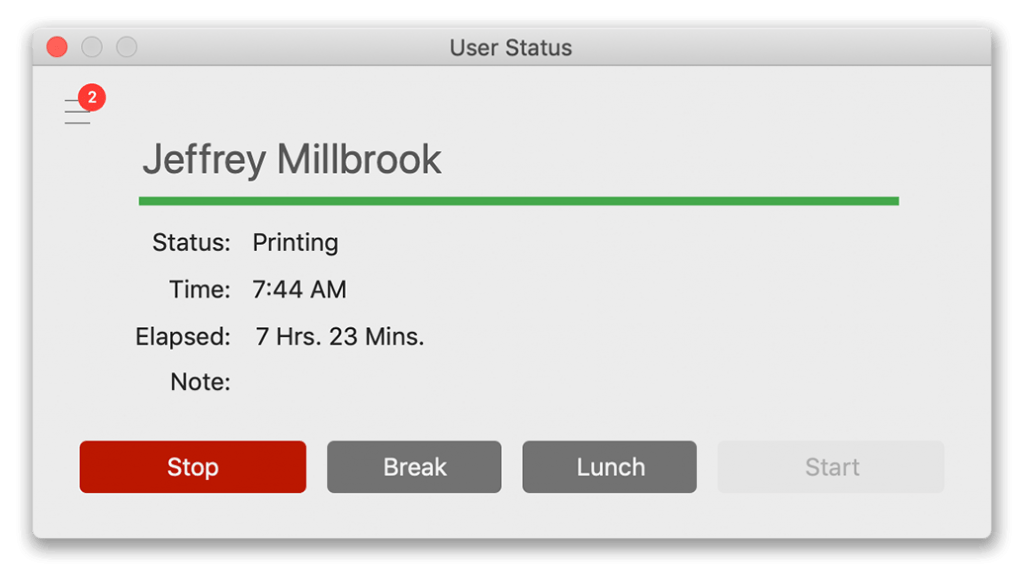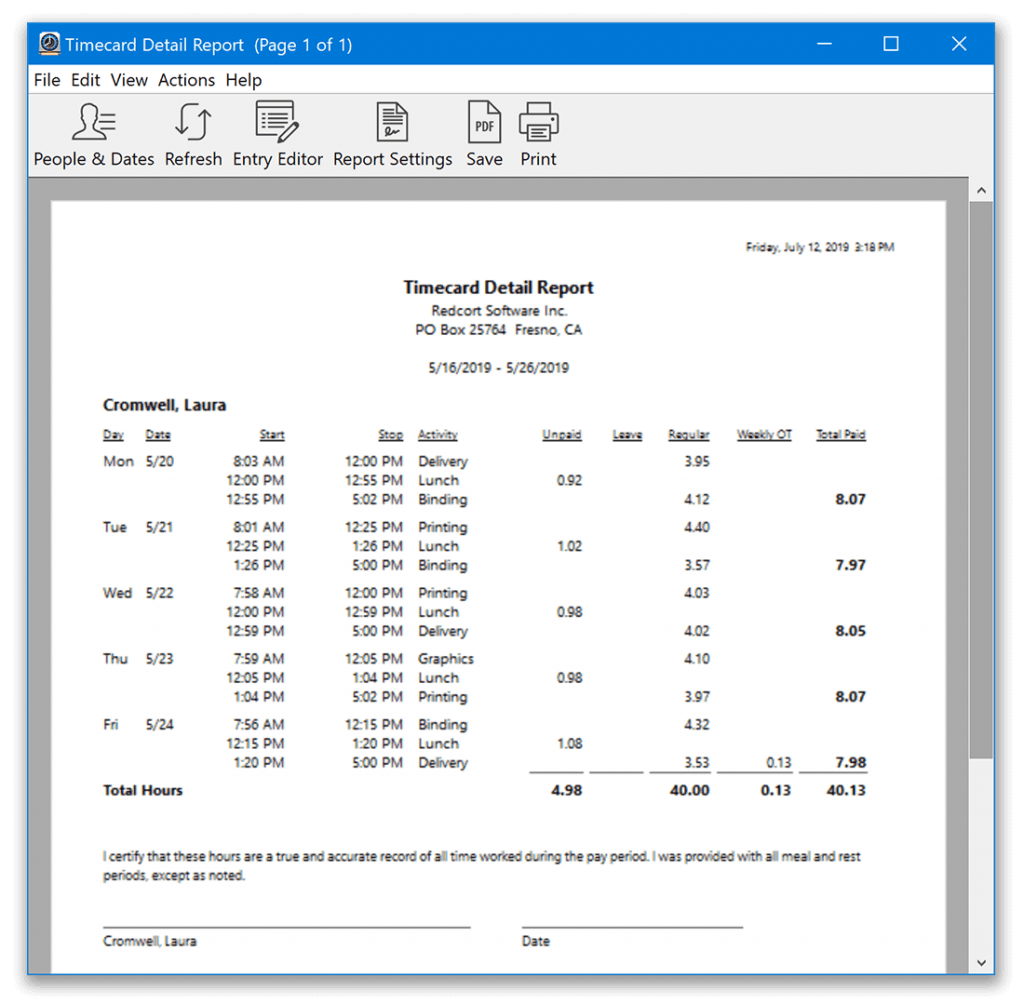 It greatly simplifies timecard management.
Ensure accurate payroll with unbiased time tracking.
Pay workers or track time with confidence and accuracy. Virtual TimeClock impartially records the exact time as it occurs, removing any guessing or estimating of arrivals, departures, breaks & lunches.
Enjoy hassle free timecards anytime you need them.
Up-to-date timecards and comprehensive reports are always available. No more chasing down incomplete or missing timecards that can hold up payroll processing. Sleep better knowing that all of your current and prior time and attendance data is electronically stored and available with just a click.
Save time with automatically totaled hours & overtime.
Virtual TimeClock makes totaling hours and tracking overtime effortless. Reports are instantly totaled as either hours and minutes or decimal hours. Because totaling is automatic, workers or managers can easily view, print, and approve timecards before submitting employee hours and overtime to payroll.
Backed by a company you can count on.
Redcort Software Inc. is headquartered in central California where we design, engineer & support Virtual TimeClock. For over 25 years, we've been creating innovative employee time clock software that delights our customers.
Whether it's installing and setting up a free trial of Virtual TimeClock, or learning something new about the program, you'll find the friendly people at Redcort Software interested and available to help you manage your employee timecards and time tracking needs.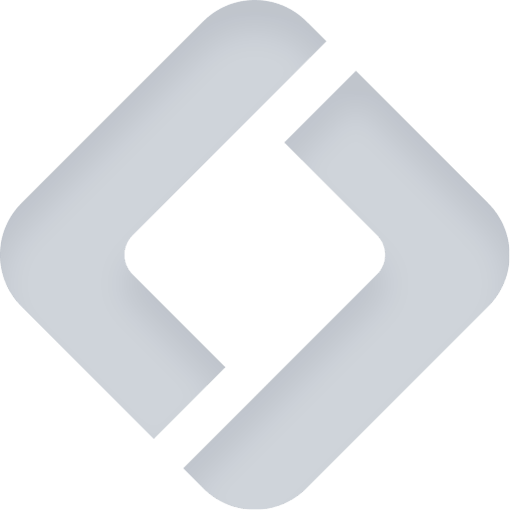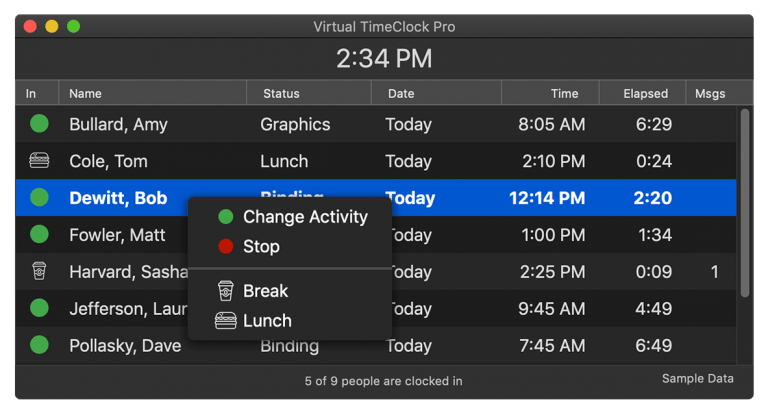 What's New in Virtual TimeClock 22?
Virtual TimeClock 22 has over two dozen program enhancements. New practical features include conditional timecard totaling that saves time when you are reviewing worker timecards and simplified timeclock management when users forget to clock out.
Virtual TimeClock 22 keeps keeps your timeclock running smoothly with support for Apple's new macOS 13 Ventura, Microsoft Windows Server 2022, and payroll integration with Intuit QuickBooks 2022 for Windows.
Getting started with Virtual TimeClock is easy!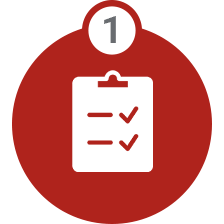 Determine if the Basic, Pro or Network edition is best for your business needs.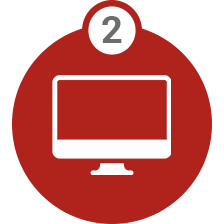 Download & explore the program on your computers without obligation.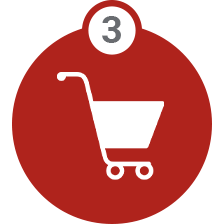 Buy a one-time license key for your software and it's yours to keep. Forever.
Which edition is right for me?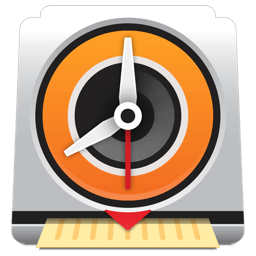 Simple employee time clock
Up to 3 workers
1 computer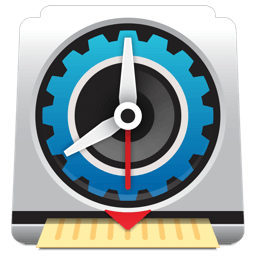 Advanced employee time clock
Unlimited workers
1 computer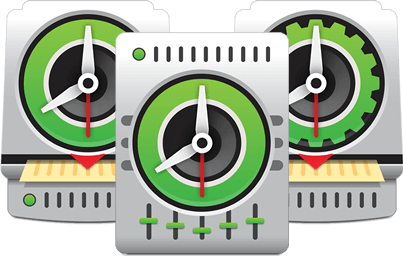 Virtual TimeClock
Network
Advanced employee time clock
Unlimited workers
Multiple computers
Compare Virtual TimeClock Editions
| Virtual TimeClock Features | Basic | Pro | Network |
| --- | --- | --- | --- |
| Number of computers | 1 | 1 | Multiple |
| Number of workers | 3 | Unlimited | Unlimited |
| In/Out Board | | | |
| Weekly, biweekly, semi-monthly or monthly payroll | | | |
| Record regular, daily & weekly overtime hours | | | |
| Encrypted SQL database | | | |
| Print or save timecards as unalterable PDFs | | | |
| Easy Manual Backups | | | |
| Automatic Scheduled Backups | | | |
| Pin/Passcode Interface | | | |
| Electronic timecard approval | | | |
| Report Writer (with over a dozen built-in reports) | | | |
| Payroll integration (ADP®, QuickBooks®, Paychex® & others) | | | |
| Leave accrual and use tracking (daily, monthly & annual) | | | |
| Time tracking for paid and unpaid activities or jobs | | | |
| Shift rules & schedules for overtime control | | | |
| Track lunches and breaks | | | |
| Export to spreadsheets for data analysis | | | |
| Built-in messaging for worker communication | | | |
| TimeClock access from networked computers | | | |
| TimeClock access via the Internet (remote office or admin) | | | |
Start your free trial of Virtual TimeClock today.
Join over a million happy users
Tricia Birdwell MD Inc
Madera, CA
You guys are awesome. Love the reporting, reliability and accuracy. I love how the software is not reliant on a remote database and everything is on our local machines. Nowadays, everybody relentlessly pushes for people to 'subscribe' to a cloud based service with remotely hosted DB, etc...I get it, but, c'mon...it's a timeclock database. We don't need, "Redundant off-site remote backups, cloud based, blah, blah, blah..." Thanks guys!
Thank you for providing a clean, easy to use time clock that really has it all!
Great software, easy to setup and use. Excellent customer service and support as well.
Virtual TimeClock Evaluation Kit
Product overview, comparison, pricing & report samples.