Virtual TimeClock Support Blog
---
Time Clock Maintenance After COVID-19
As the spread of COVID-19 slows in the US, many states are beginning to reopen and businesses are starting to return to work after a difficult season of shelter-in-place. To help make the transition back to business a bit easier in the area of employee time tracking, we've put together the top 3 things you will want to remember to update when you open your Virtual TimeClock software, including: adding time off entries, updating the payroll period and reviewing current employees.
1. Adding time off hours
If you need to add paid or unpaid time off for your employees, make sure to create these leave entries before updating the payroll period in the next step. If you will need to add COVID-19 related time off, see our recent article on tracking COVID-related leave. Remember that new coronavirus-related legislation was passed regarding paid sick time, including tax relief for small businesses.
2. Updating the payroll period
If you haven't been in the office for weeks or months, you will need to update the current payroll period to get it caught up to the current pay cycle. To do this, follow the steps in the Configure Payroll Settings article. Once your payroll period is updated, all timecards will reflect the current pay period, instead of the prior period when you were last in the office.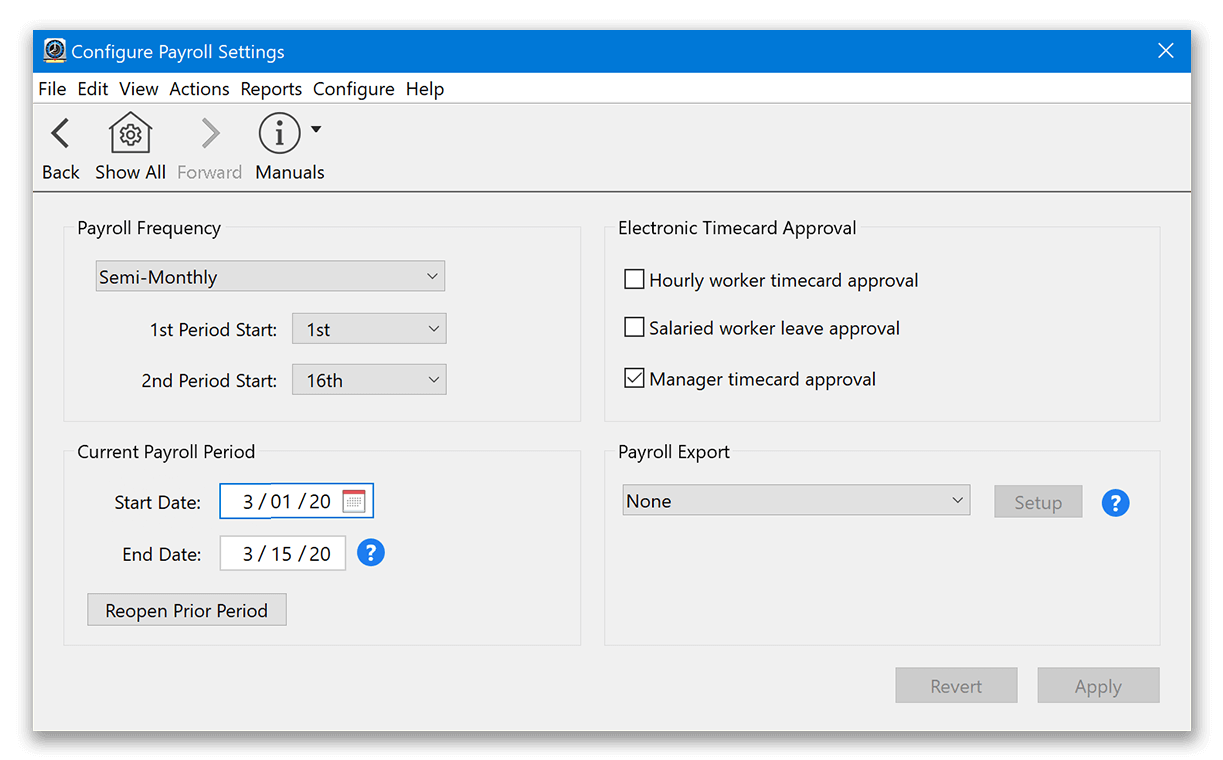 3. Reviewing employee list
Unfortunately, many businesses have been forced to layoff employees either temporarily or permanently. If you need to remove employees from your time clock, follow the instructions in our Removing Users article. Remember, we recommend that you do not delete an employee from the time clock, because this will remove all of their timecard records which should always be maintained for at least 2 years. Instead, you can make employees Inactive, which will retain their records.
If you have any other questions about getting your time clock up and going, or how to have employees use the time clock remotely, please reach out to our customer service team.