It's About Time...
---
Keeping Historical Timecard Records

Have you ever wondered how long Virtual TimeClock stores your employee timecard records? The US Department of Labor requires that employers store timecard data for audit purposes. In this short blog we'll cover what you need to know to be compliant with the Fair Labor Standards Act (FLSA) requirements.
FLSA Record-keeping Requirements
The FLSA states that timecard data must be available and accessible for at least two (2) years: "Records on which wage computations are based should be retained for two years, i.e., time cards and piece work tickets, wage rate tables, work and time schedules, and records of additions to or deductions from wages." To read the entire text, click here to view the Fact Sheet.
Virtual TimeClock Timecard Records
Virtual TimeClock maintains employee timecard data indefinitely. It's not uncommon for us to hear from users with time clock databases that go back over 10 years. Since Virtual TimeClock is built on an optimized SQLite database, there is no performance impact when keeping years and years of data for hundreds to thousands of workers.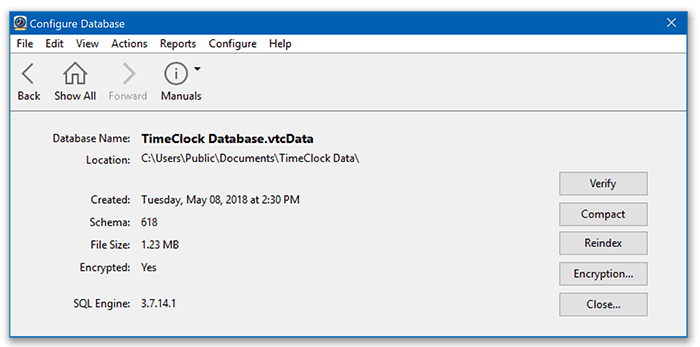 Note: To view historical timecards, simply open a timecard report, select the People & Dates option and change the Date Range to the desired dates.
Create Backups of Timecard Records
Unfortunately, computers crash all the time. If you're not backing up your TimeClock data, your timecard records can be lost forever if your computer crashes. Since employers are required by law to maintain timecard reports, it's important to create regular TimeClock data backups in case disaster strikes. For more information on setting up automatic backups, review this Automatic Scheduled Backups article.
The information in this blog is provided as a courtesy and is not meant to be used as specific legal advice. To find out more about these new overtime laws, please consult a legal professional.