Virtual TimeClock Support Blog
What is the Current Period?
In Virtual TimeClock, the current period is the date range of your open payroll period.  The current period is defined and set in your Payroll Settings in Configuration.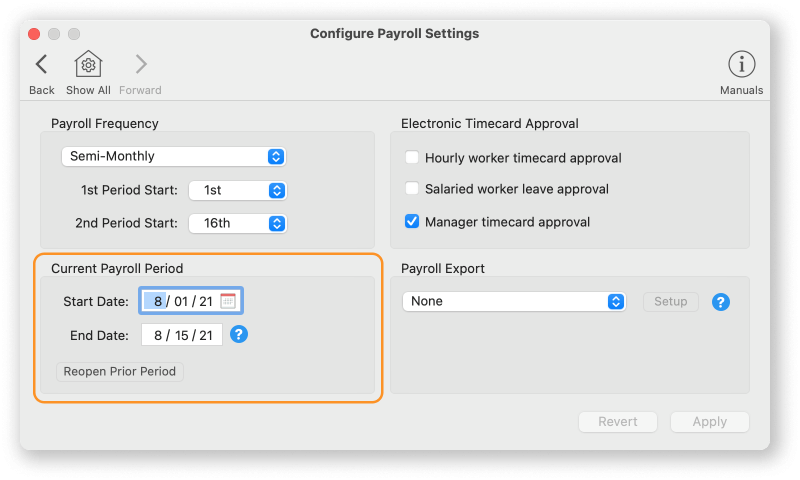 Using the Current Period
Any timecard entry in the current period can be edited or modified by administrators or managers given permission by an administrator.  You will most often see the Current Period as the default date range when running reports, editing entries and approving payroll.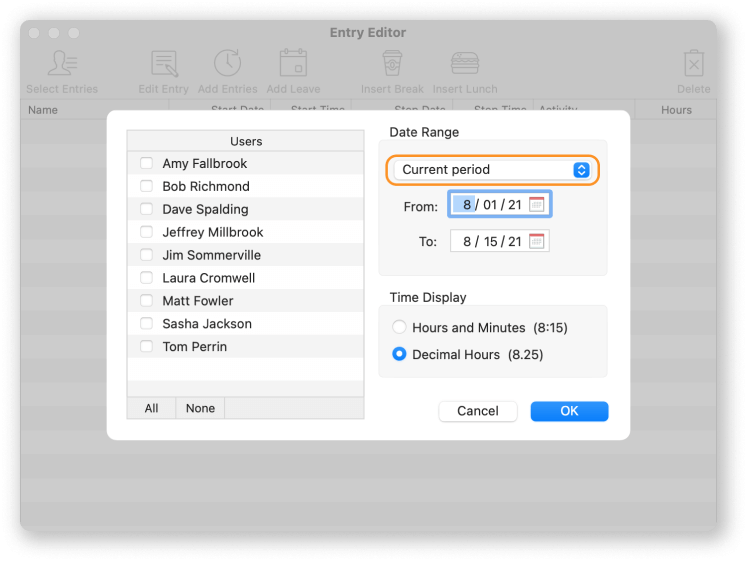 How do I update the Current Period?
The current period is closed and automatically advanced for you as the final step in your Payroll Approval process. Closing a period protects these entries from further change so that you have an accurate historic record of timecards for that payroll period.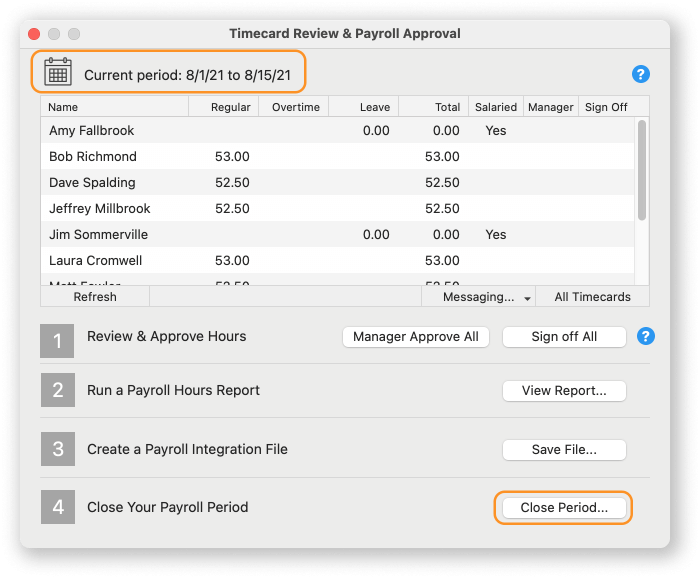 Closing and Opening Payroll Periods
It's important to close each payroll period when you have performed final review of employee timecards for payroll.  Don't worry about the finality of this action, it's easy to reopen a payroll period if you discover that you need to make changes to a timecard in a prior period.