Company Blog
---
Tracking Lunch and Rest Breaks with Virtual TimeClock

Looking for a time clock that includes rest and meal break tracking? Virtual TimeClock provides a simplified way for tracking employee rest and meal breaks throughout the workday. With lunch break lawsuits on the rise over the last decade, it's more important than ever to accurately track employee lunch breaks and maintain accurate employee records. This article will explain how you can use Virtual TimeClock to track lunch and rest breaks.
Note: Learn more about meal break guidelines through our State Lunch Laws resource.
Tracking Lunches in Virtual TimeClock
As mandatory lunch rules and guidelines become more common across the nation, we've been working hard to provide functionality in Virtual TimeClock so employers can accurately track and control their employees' lunch breaks.
The most basic way to get started with tracking employee meal breaks is to have employees return to the TimeClock software at meal time and click the Lunch button to clock out for their meal break.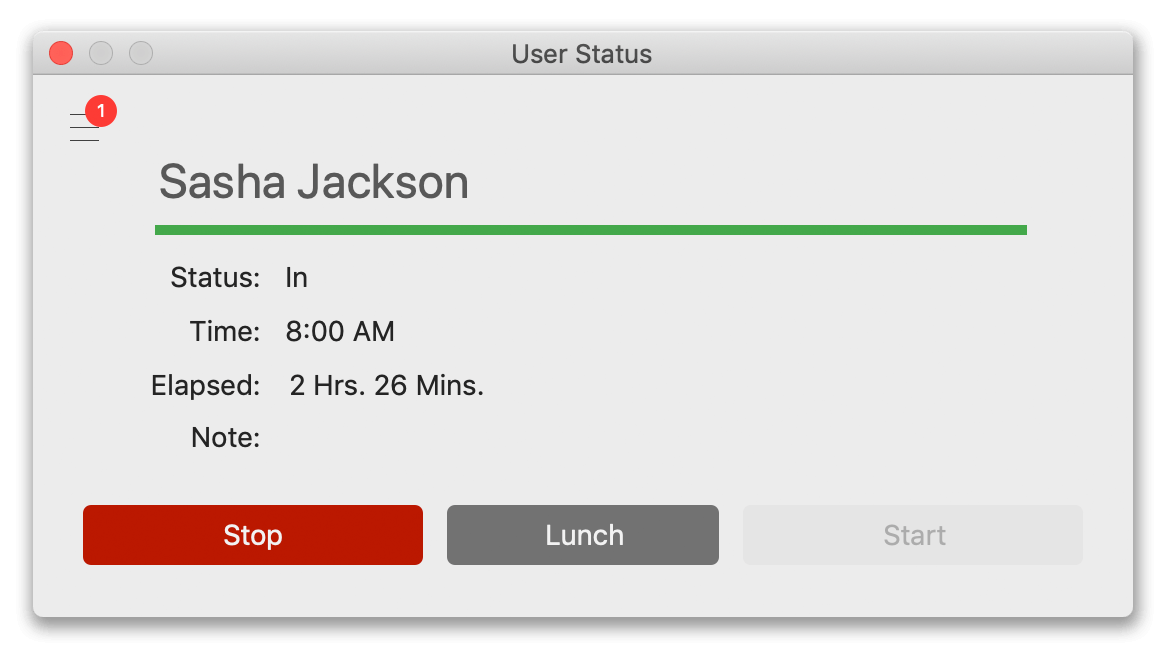 When employees are finished with their lunch break, they return to the TimeClock and click the Return button to clock back in from their lunch break.
Control Lunch Breaks in Virtual TimeClock
Virtual TimeClock includes a feature called Shift Rules that allows you to control when an employee can clock in and out, and can be used to control how employees punch in and out for lunch. This is especially useful for ensuring that workers take a full lunch break and aren't punching back in early. You can learn more about how to control lunch breaks by reviewing our article about setting up lunch break shift rules.
If you ever have a problem with employees taking longer than scheduled lunch breaks and want to ensure that they aren't paid for that extra time, you can customize the lunch button to specify how much time on lunch break is paid. You can find out more in our lunch and break button setup article.
Get Started with Virtual TimeClock
We're always happy to discuss your time tracking needs. If you feel Virtual TimeClock would be a great fit for your company, give us a call or reach out with a web form. We look forward to hearing from you!