Virtual TimeClock Knowledge Base
Passwords are the best way to eliminate buddy punching and keep time clock data secure. This article will explain how to create passwords for employees, managers and administrators.
Note: To find out more about other password and security settings in Virtual TimeClock, review the Overview of Passwords and Security article.
Creating Passwords
The type of passwords you create will depend on which time clock interface has been chosen, review the TimeClock Interface Options article for more information. Follow these steps to create a password for a user, manager or administrator:
Select Turn Administration On from the File menu.
Choose Users from the Configure program menu and select a User's name.
Within the Access tab, select Create under the Password section.
Assign a new PIN or password and click Save to apply changes.
Hint: Wondering how to further prevent buddy punching? Most people will not readily share their Social Security Number.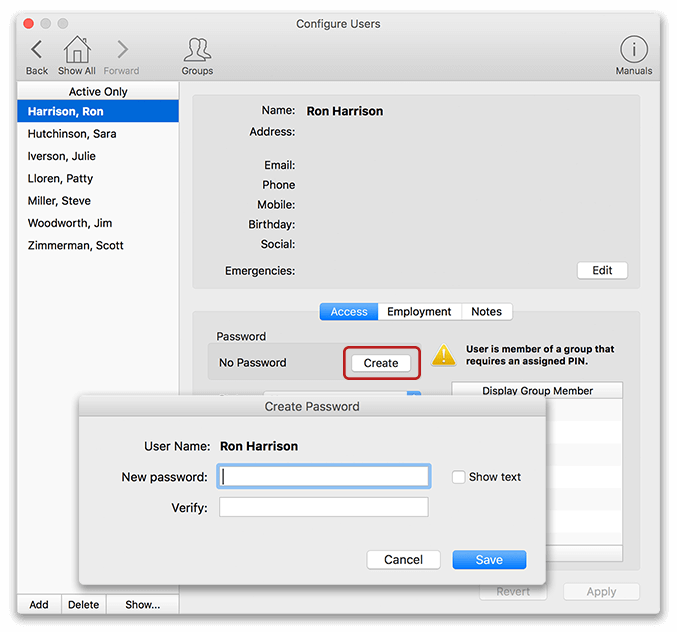 By default, passwords are required to use the In & Out Board interface, which means if you do not assign user passwords, all users will be required to create a password the first time they use the time clock. When the PIN or Passcode interface is selected, an administrator must manually create PINs or passcodes before users can access the time clock.
Note: To modify or delete a password, see Modifying and Deleting Passwords.