Skip to content
Virtual TimeClock Support Blog
Why You Should Keep Virtual TimeClock Up To Date
It is tempting to ignore software update notifications.  In this day and age it feels like there is always an update available, however, there are good reasons to update Virtual TimeClock.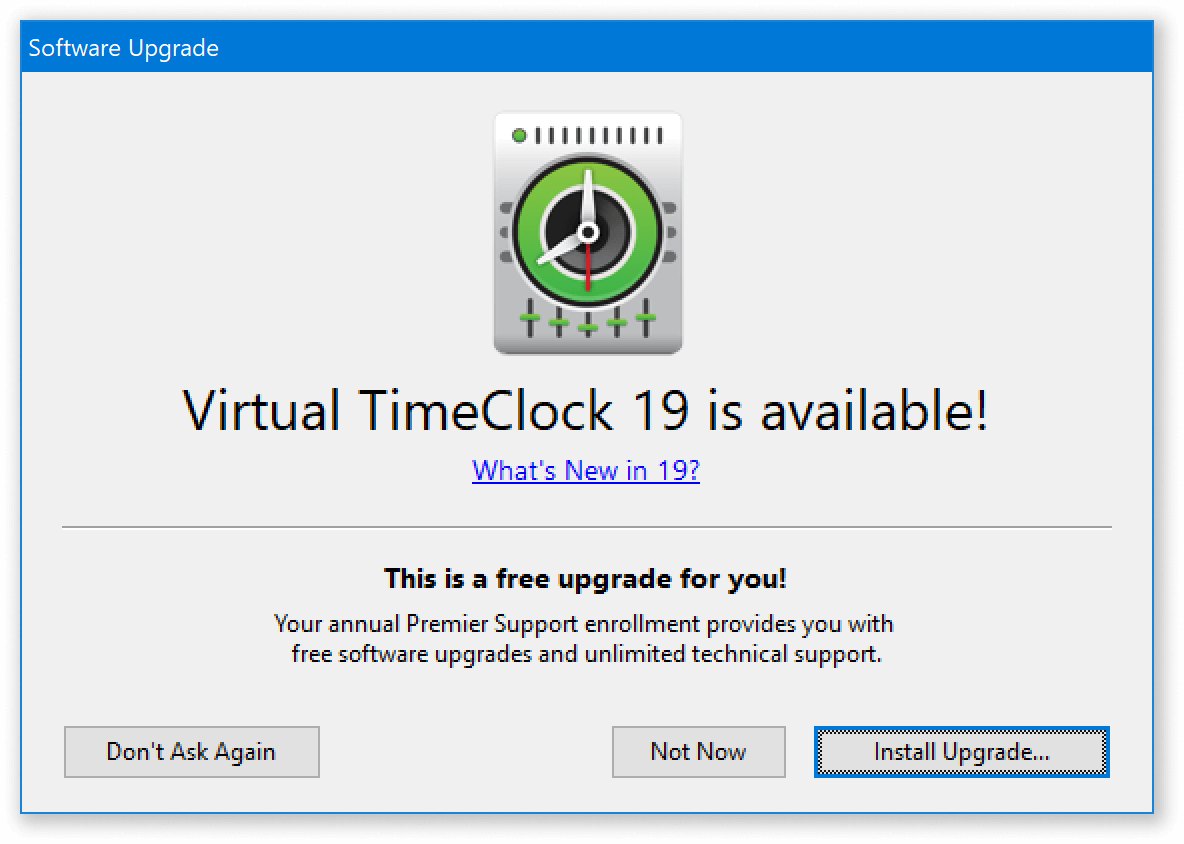 Here are three reasons to keep your Virtual TimeClock software up-to-date:
Support & Compatibility - Many of our older versions are not compatible with current operating systems.  This limits our ability to support them and why we have an End of Life policy.
Fixes & Enhancements - All of our releases are an improvement on the prior version.  From bug fixes to security patches, upgrading keeps your time clock running smoothly and reliably.
New Features - We have added many new features to Virtual TimeClock. To see what has been added with each release, check out our What's New page.
For those enrolled in Premier Support, these upgrades are free for you so what are you waiting for?  If you are on Standard Support and would like to upgrade, be sure to fill out our Discount Code request form or just give us a call. Our Customer Service team is here to help.