Virtual TimeClock Support Blog
---
Modifying Overnight Entries in Version 19.2.1
In Virtual TimeClock 19 release 2.1, we introduced an important enhancement to the Entry Editor that simplifies the process of modifying overnight shifts. If you have employees with overnight shifts, find out how this update will help you manage timecard hours.
Correcting an overnight missed clock out
Since overnight shifts are split at midnight, some employers have found it difficult to correct missed stop errors that occur after an overnight shift. For example, Tom works the graveyard shift from 8pm to 3:30am the next morning. If Tom punches in at 8pm, but forgets to punch out at 3:30am, he will end up with a Missed Stop Error on his timecard until an administrator corrects his timecard. The image below shows how a missed stop error is normally corrected.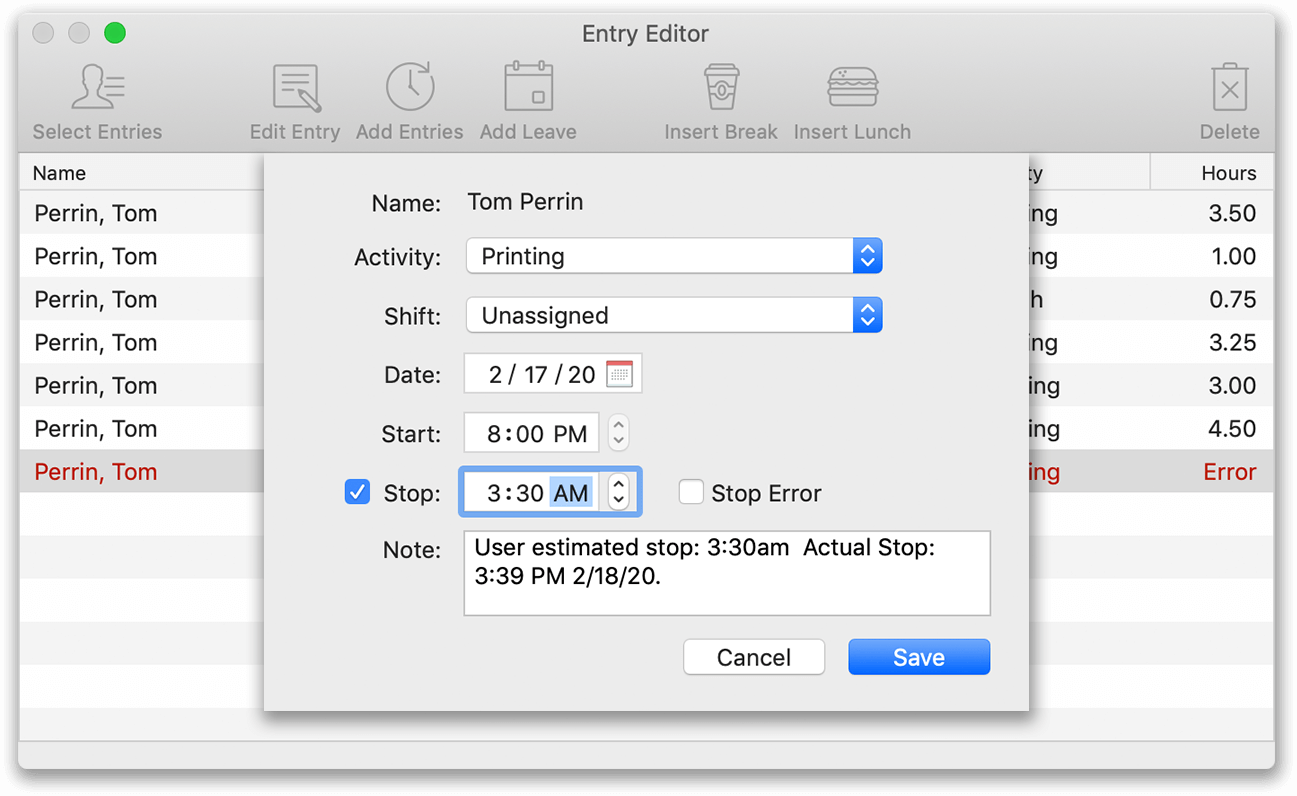 In prior versions of Virtual TimeClock, when you try to save the corrected entry above, a message would explain that you must instead create separate entries for each day; one entry for 8:00pm to 12:00am the first day, and another entry from 12:00am to 3:30 the following day.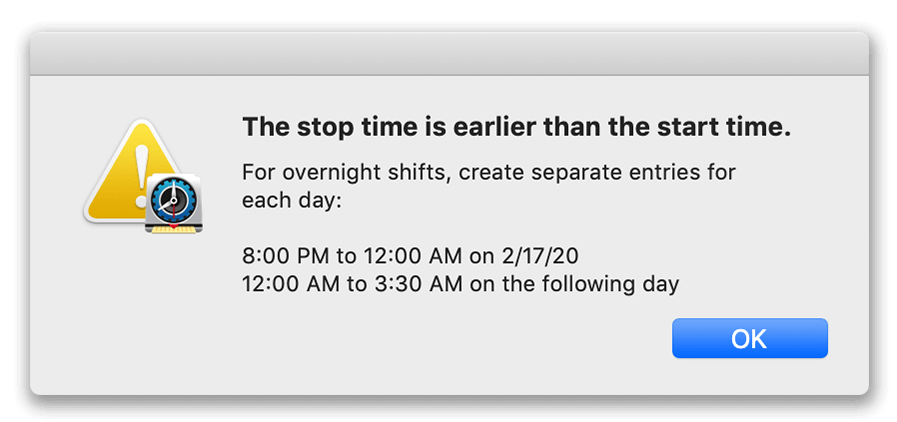 In version 19.2.1,  when you save the corrected entry, you can now choose to create the necessary overnight entries without any additional manual steps. Clicking Save Overnight Entry will create both entries, split at midnight, with no further action required by you.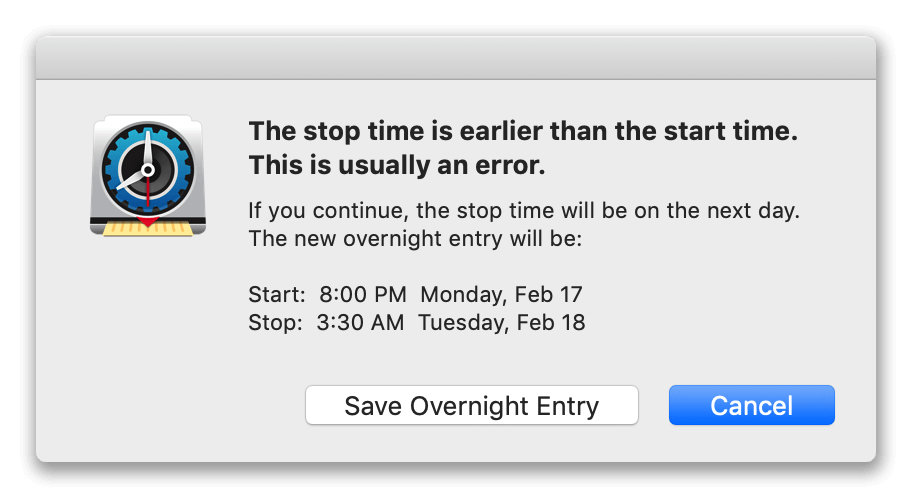 If you are using an older version of Virtual TimeClock, and would like to take advantage of this improvement, find out about upgrading your software.