Skip to content
Virtual TimeClock Support Blog
Entering Your License Key
When you purchase Virtual TimeClock, upgrade your existing license or renew Premier Support you are sent an email with a new license key.  Entering this license key into the software is a simple process. Start by opening Virtual TimeClock and click License Key from the Help Menu.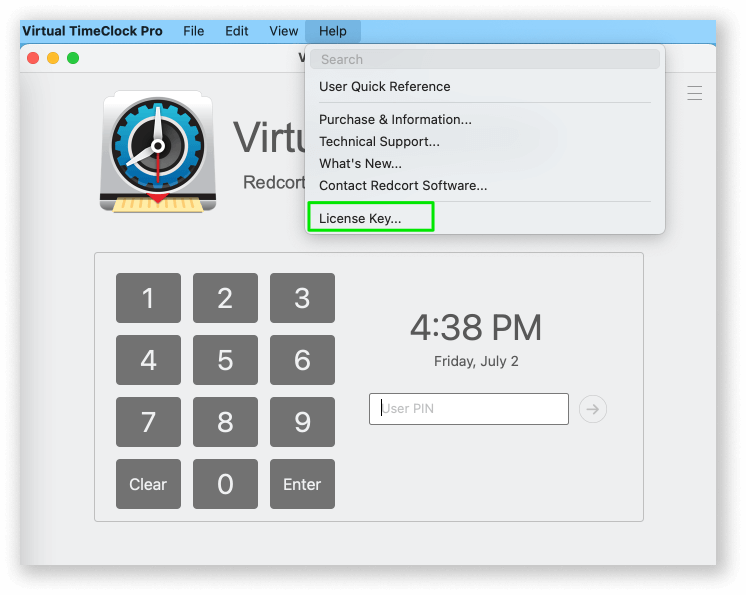 Next copy and paste your Company Name, Address and License Key from the email into this window and click Activate.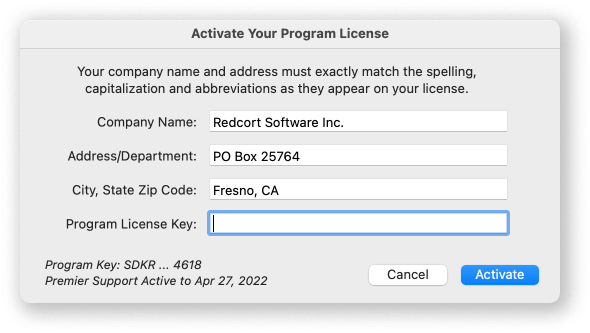 We recommend copying and pasting to ensure accuracy.  Your license key is unique to your company's  name and address.  You will get an error if these fields don't match exactly to the license email.  If you get a License Activation Error (RD1), you need to Check for updates and install available updates before entering your key.