Virtual TimeClock Support Blog
---
How to Update Virtual TimeClock
Beginning with Virtual TimeClock version 18, we added Automatic Updates as a feature.  We did this to both notify you when an update is available and give you a convenient way to update your TimeClock software.
When an update is available, you will see this window pop up.  You can either Install right away, or click "Not now" and move on with your day.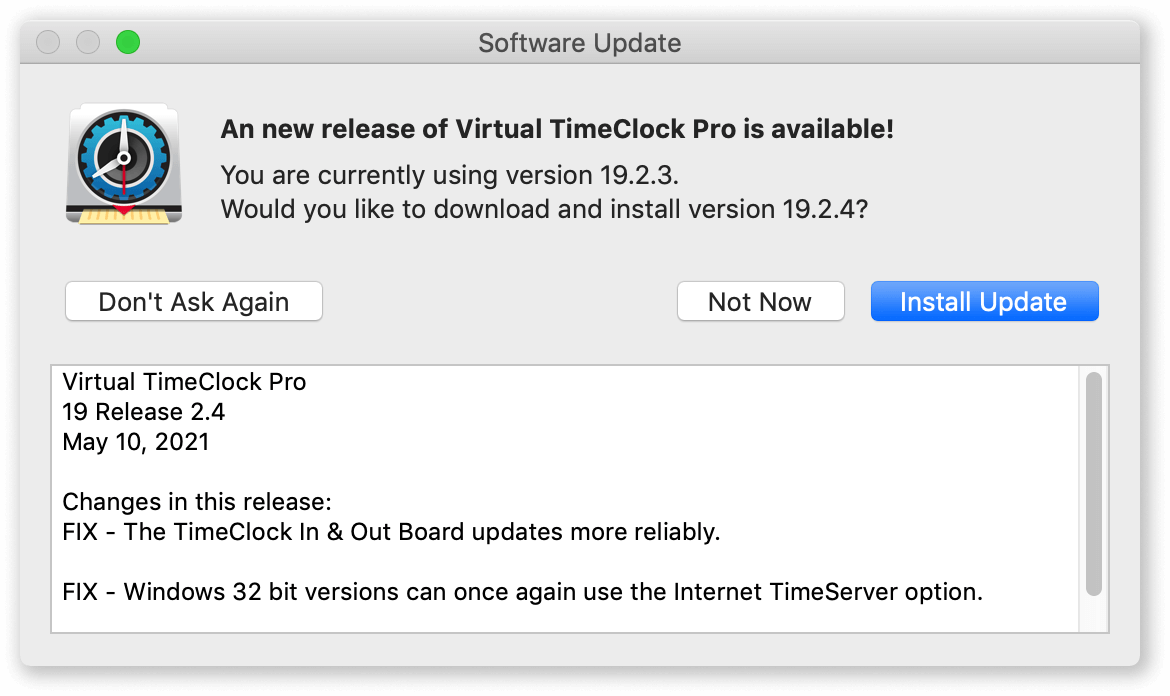 What if you said "Not Now" but need to update the software right now?  Just simply select "Check for Updates" from the Help menu in Windows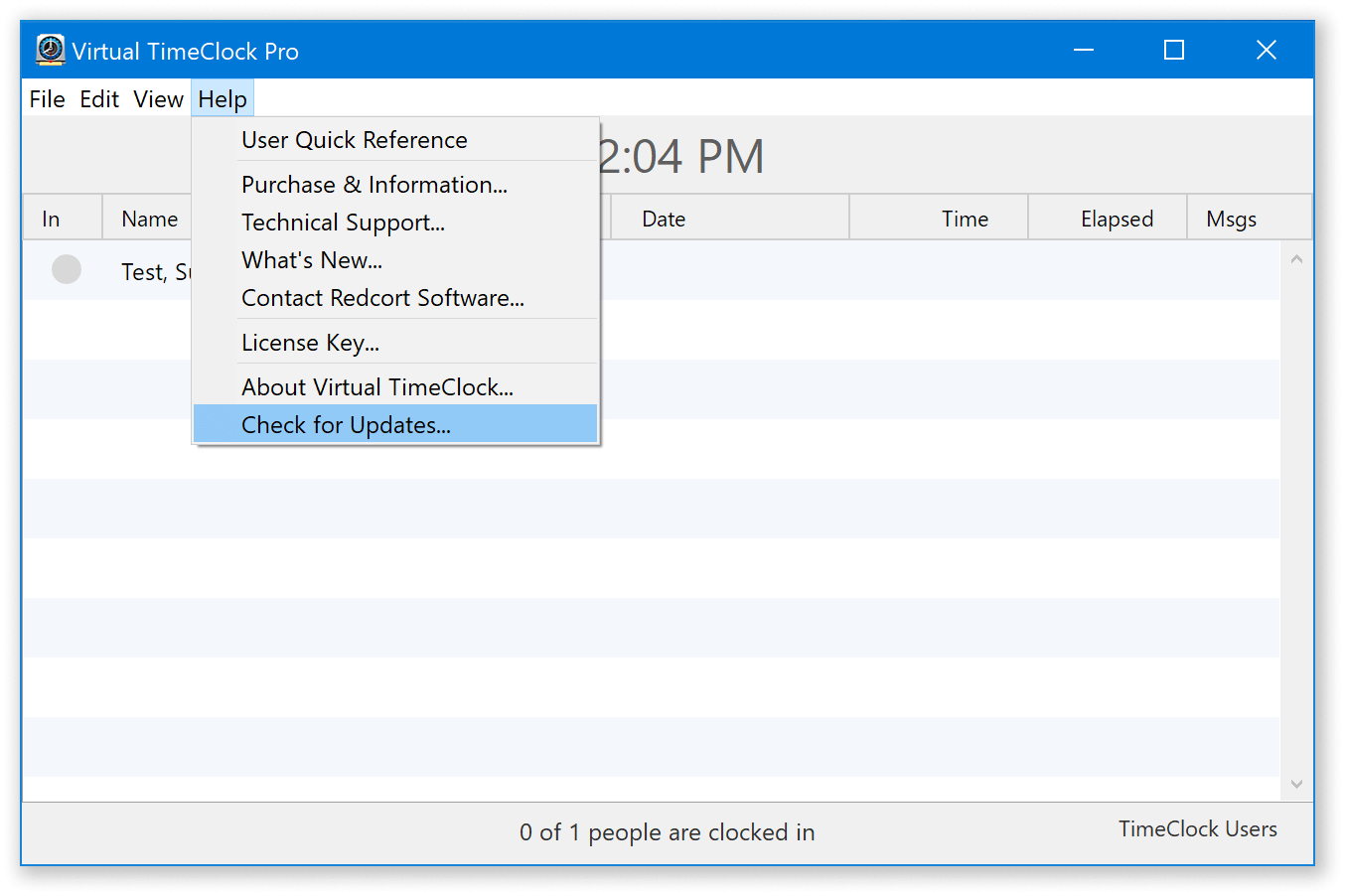 OR the Virtual TimeClock menu on macOS.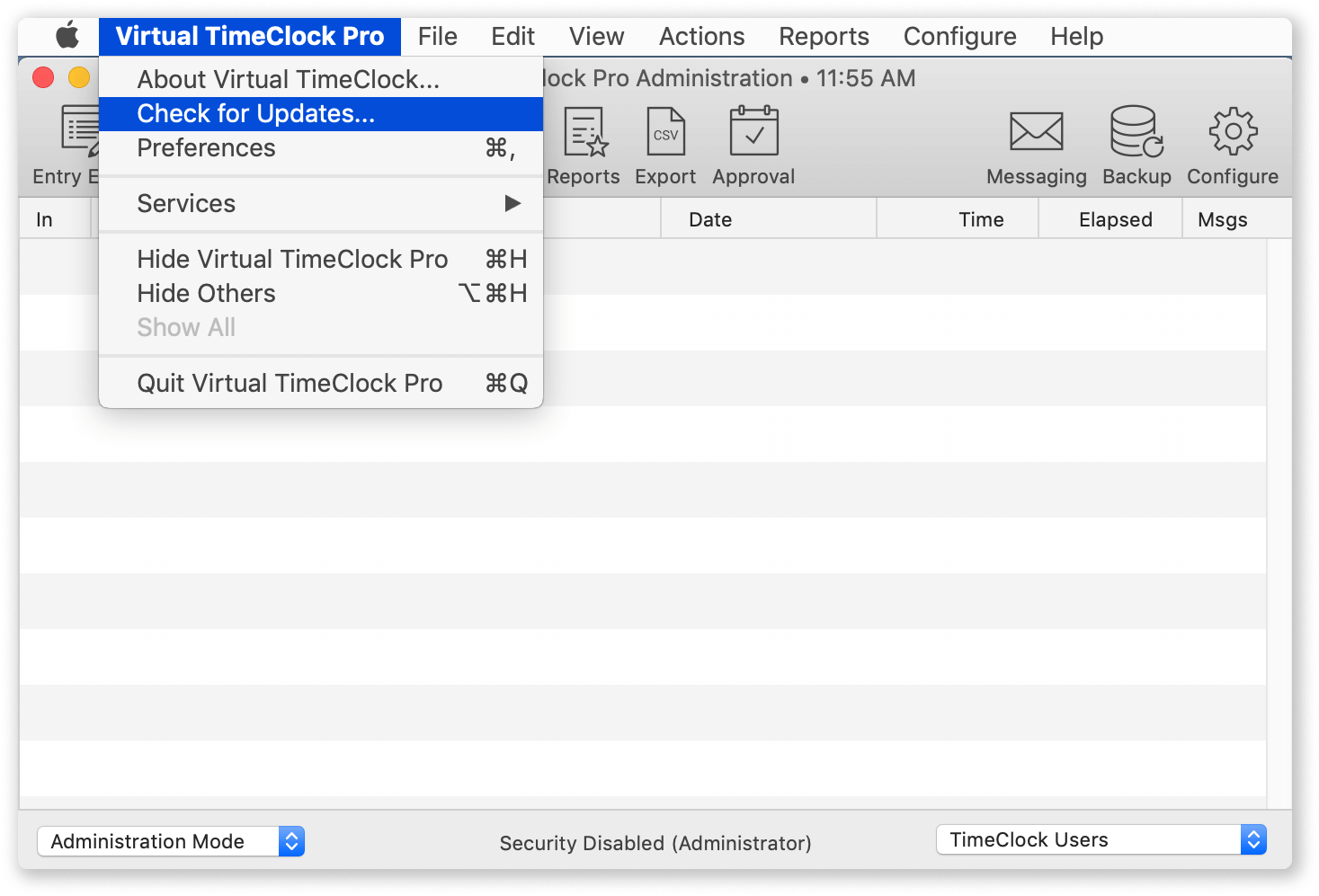 Click Install Update and work your way through the installer.  Once finished, you are off and running with the latest version of Virtual TimeClock.
On the rare occasion the updater fails to do its job, you can always download the latest release from the Download page on our site and install it the old fashioned way.  For versions older than 18, you will need to download the latest release of the version you are licensed for to update your time clock.