Virtual TimeClock Support Blog
---
64-bit Applications in Virtual TimeClock 19
Virtual TimeClock 19 shipped brand new 64 bit applications for each edition of Virtual TimeClock. This platform migration, from 32-bit to 64-bit, represents the largest code overhaul in decades and ensures that Virtual TimeClock will continue to operate for years to come on the most modern operating systems from Apple and Microsoft. This upgrade comes on the heels of an announcement by Apple that their next operating system, coming fall 2019, will no longer support 32-bit applications.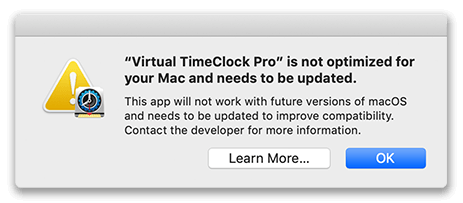 Virtual TimeClock 19 is available as a 64-bit application for macOS users, while Windows installers include both 32-bit and 64-bit versions; the correct program will be auto-selected and installed according to the current platform.
To see if you are running a 64-bit time clock app, check the About window in Virtual TimeClock.
Windows: Help > About Virtual TimeClock
macOS: Virtual TimeClock program menu > About Virtual TimeClock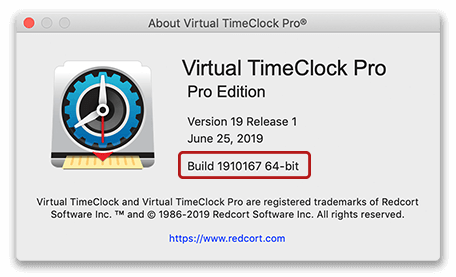 Your operating system will also tell you what programs on your computer are 64-bit versus 32-bit. Follow the instructions for your OS below to review Virtual TimeClock platform, or any other program.
macOS
Select About This Mac from the Apple menu
In the Overview tab, choose System Report
Scroll down to Software in the menu and choose Applications
Locate Virtual TimeClock in the application list and review the 64-Bit info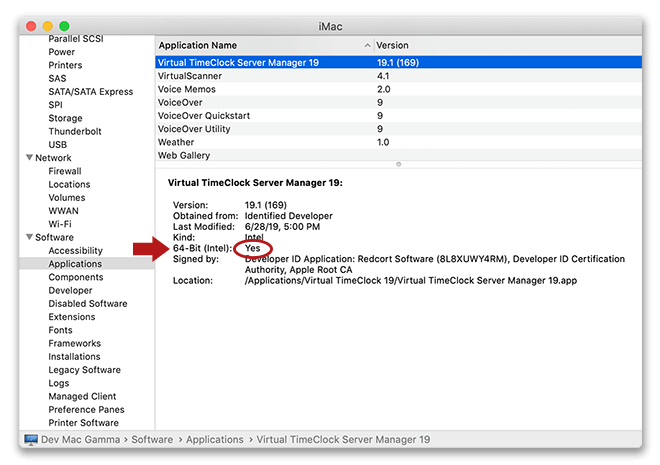 Windows
Press Ctrl+Alt+Del to open the Task Manager
Select the Details tab
Right-click in the column header area and choose Select Columns
Enable the Platform column
Locate Virtual TimeClock in the application list and review the platform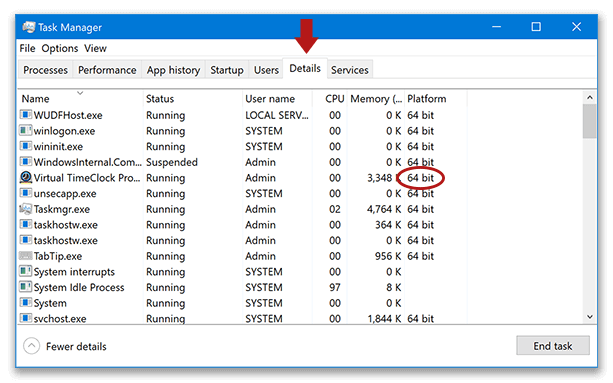 Review the system requirements for your edition to find out what operating systems are compatible with the Virtual TimeClock 19 release: