Virtual TimeClock Support Blog
What is a "Paid With a Limit" Break?
Virtual TimeClock Pro and Network editions provide break settings that allow you to limit the amount of time a break will be paid. In Virtual TimeClock we call these "Paid with a limit" breaks. This feature is especially helpful if you have employees that often take long, unauthorized breaks.
This article is not intended to be used as legal advice. U.S. Labor Law¹ generally allows employers to limit the time paid for employee breaks as long as these limitations are clearly communicated. Please consult your legal professional to determine how federal and state labor laws regarding breaks apply to your business.
Paid With a Limit Breaks
The 'Paid with a limit' break setting in Virtual TimeClock allows employers to only count authorized break time as paid. Using the example below, any time which exceeds the limit of 10 minutes per break will be categorized as unpaid time on the employees' timecard.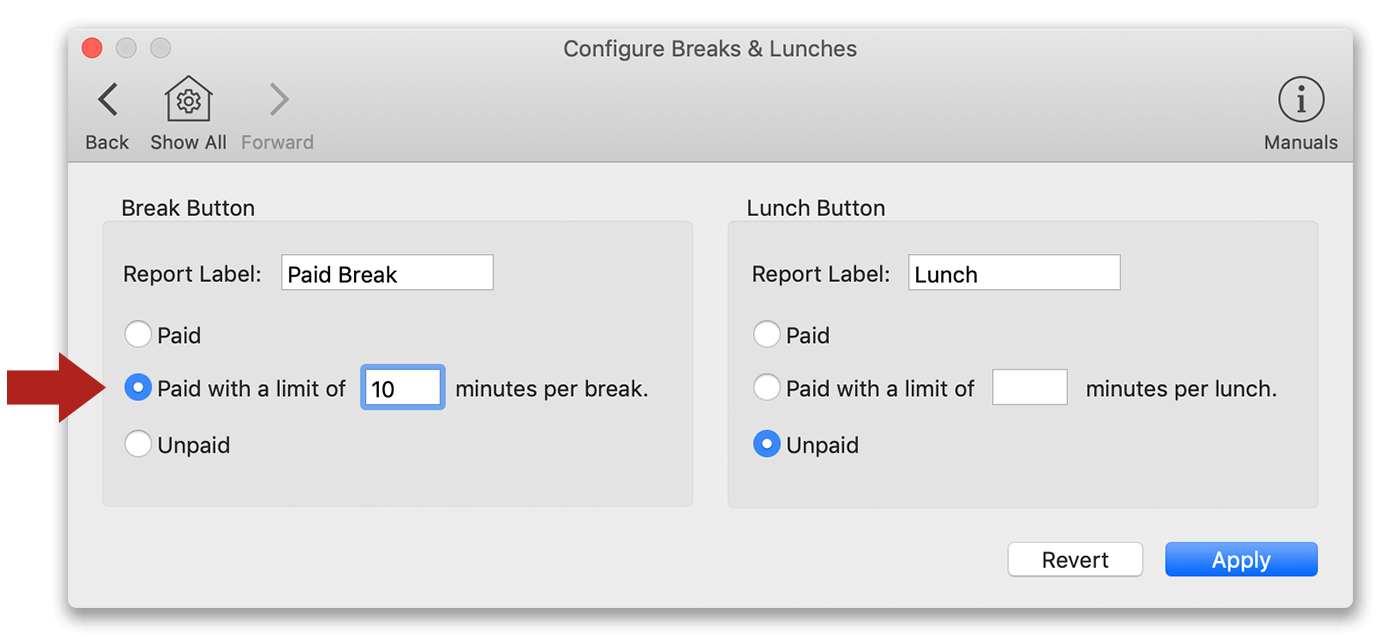 The image below shows an employee timecard with the above break rule applied. In this example, Matt took an 18 minute break. Notice that the first 10 minutes of the break are shown as Regular hours, while the extra 8 minutes are Unpaid.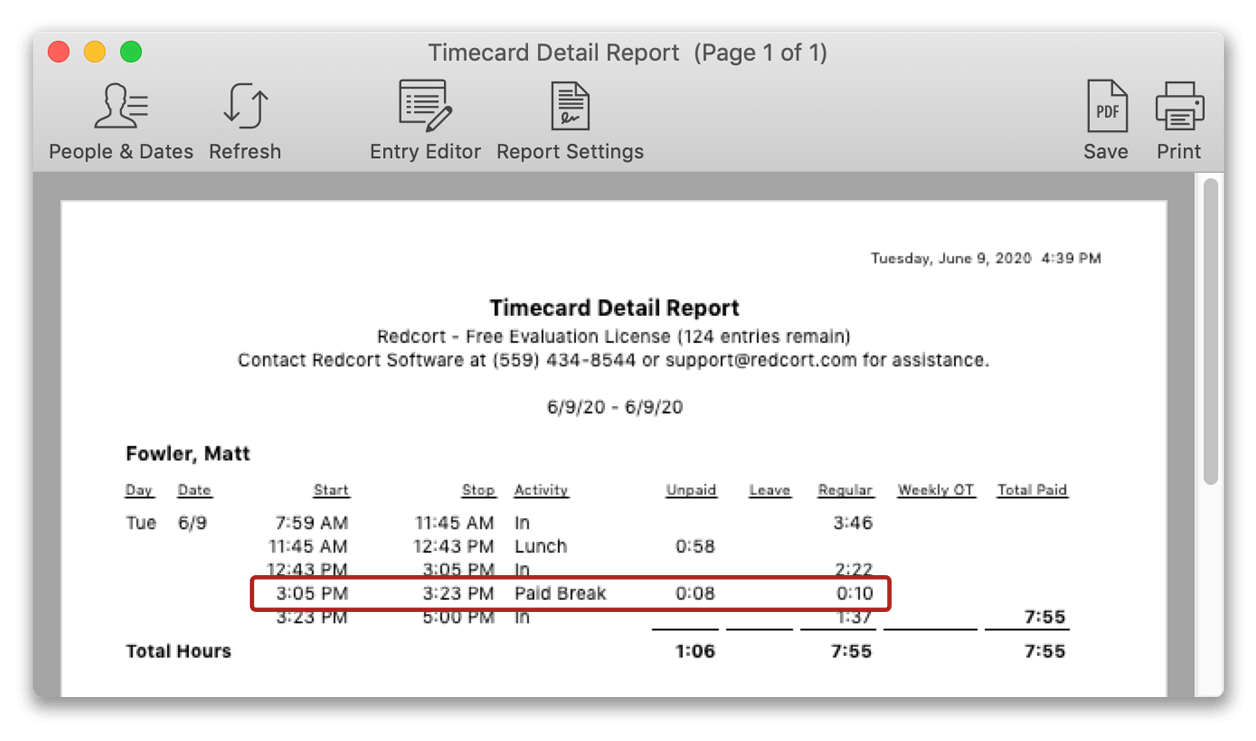 To learn more about configuring the break and lunch buttons, review our Breaks and Lunches article.
Still have questions? Contact us, we're here to help.
1. FLSA/Department of Labor: https://www.dol.gov/general/topic/workhours/breaks