Virtual TimeClock Support Blog
Virtual TimeClock 22 is Now Available
Virtual TimeClock 22 was released on November 2, 2022. This new release includes compatibility with the latest software releases from Microsoft, Apple, and Intuit Quickbooks.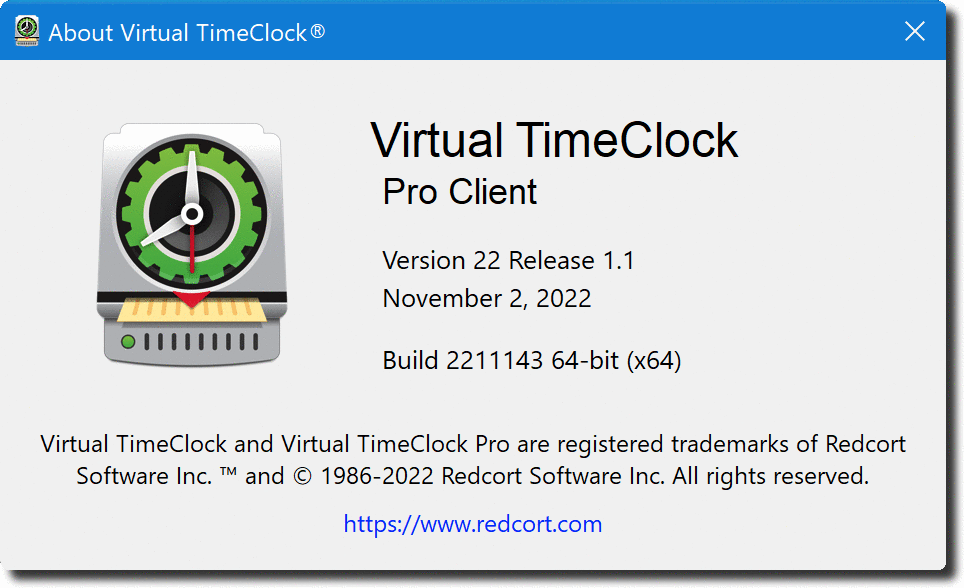 New features and enhancements in Virtual TimeClock 22 include:
Payroll Integration with QuickBooks 2022 for Windows.
Compatibility with Apple macOS 13 Ventura.
Compatibility with Microsoft Windows Server 2022.
Easier and faster timecard review during Payroll Approval.
Simplified timeclock management when workers forget to clock out.
Correcting missed stop errors has been streamlined.
Streamlined the process of creating new Display Groups.
All the details about this release are available in the Virtual TimeClock 22 release notes. If you have questions about upgrading your Virtual TimeClock software, please get in touch.  We're here to help!