Virtual TimeClock Support Blog
---
Resolving an Error 103 Message
If you receive a "Failed to connect to remote server, offline. Error 103" message on your time clock, this article will explain what this message means and how you can troubleshoot the issue to restore your time clock connection.
What does an "Error 103" message mean?
When you open the time clock client software, you are establishing a network connection with your TimeClock Server. If this connection unexpectedly breaks for any reason, the result is an error 103 message. Since there are several things that can interrupt your time clock connection, this article will help you troubleshoot several of the most common issues.
Tip: Before you begin troubleshooting, it's a good idea to restart your computer to give you a fresh session from which to troubleshoot.
1. Check your current network connection
If your computer switches to a different network while your time clock is connected, you may lose the network connection to your TimeClock Server. Before moving on, ensure that your client computer is on the same network as your TimeClock Server.
2. Check the power settings on your TimeClock Server computer
If your TimeClock Server computer goes to sleep while your client is connected, this will prevent communication between your time clock clients and the TimeClock Server. Review our Configuring Power Settings article for more information on proper power and sleep settings for your TimeClock Server computer.
3. Review the TimeClock Server Manager status tab
Open your TimeClock Server Manager program and review the status tab to identify any possible issues.
If the background service (Windows) or daemon (Mac) is stopped, you will need to start the service. Tip: look for antivirus software that may have stopped the process.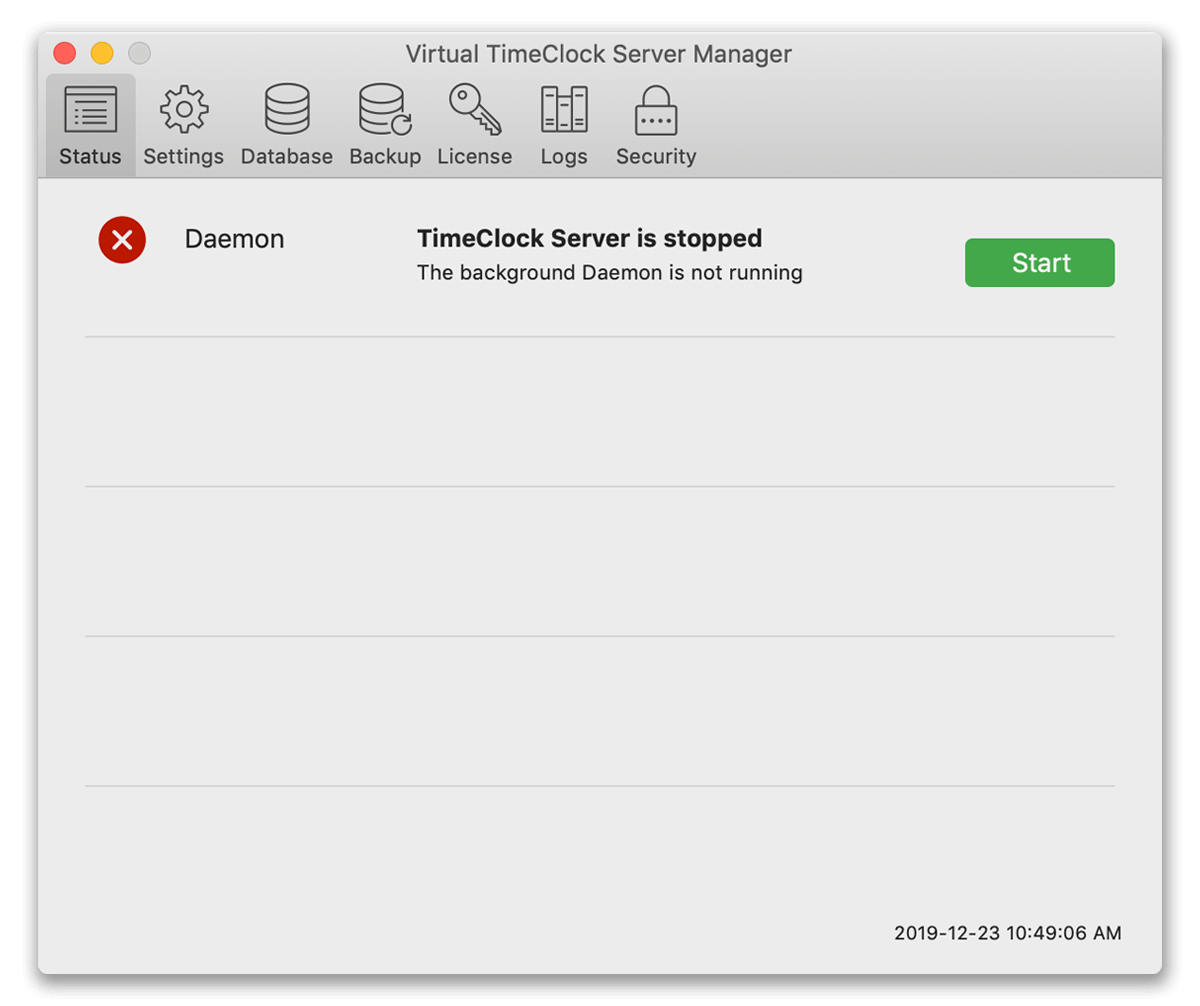 If the service or daemon is running but there are no other green checkmarks, click the Settings tab and select the available IP address under Network Interface. Review our Assigning a Static IP Address to properly configure your computer's IP address.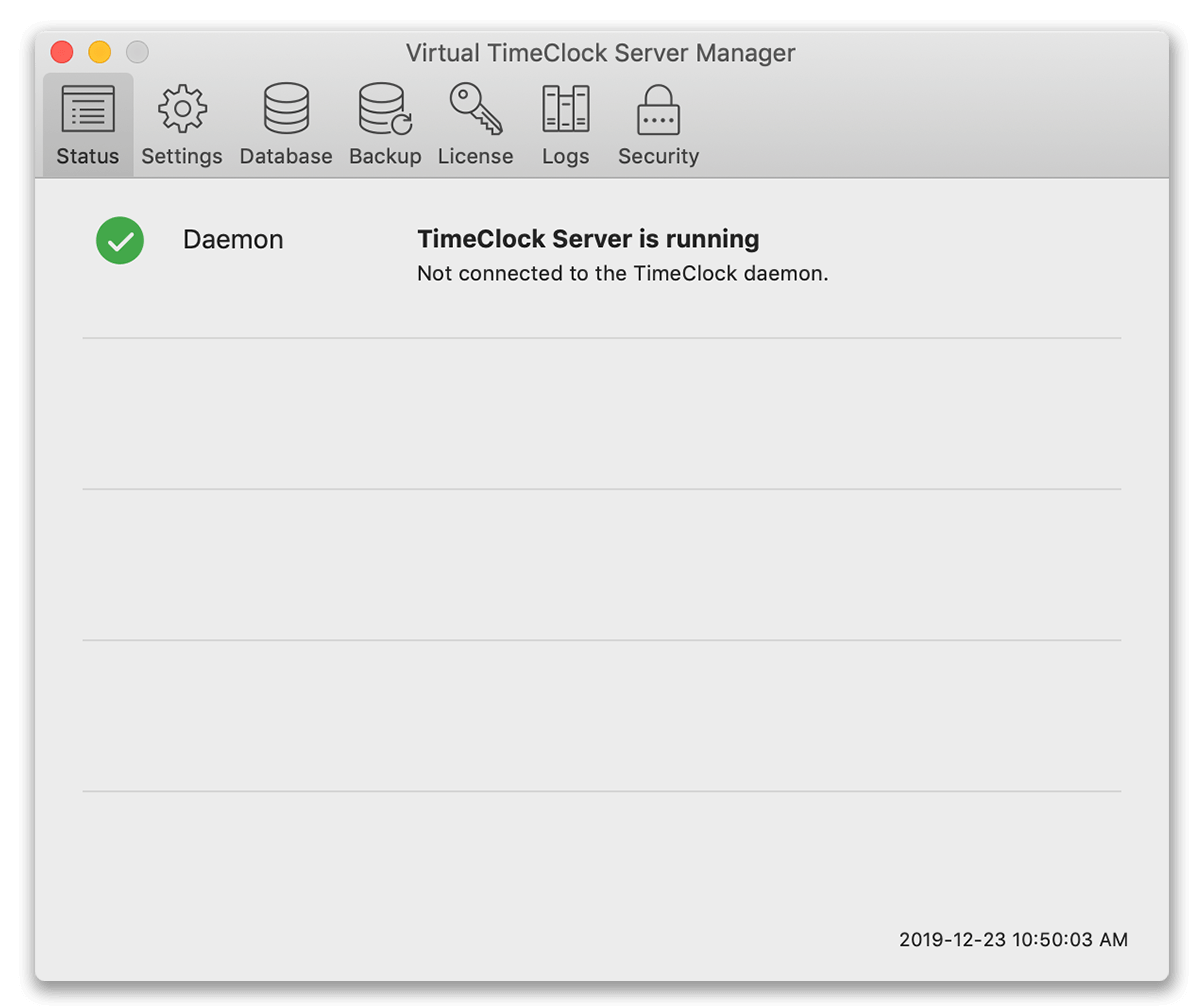 If the Server Manager is not connected to the TimeClock Server, select Restart Service from the File menu. Tip: look for antivirus software on your computer that may have closed the connection between the Server Manager and the service/daemon.
Contact our Technical Support team if you need additional assistance and we would be happy to help you.