Virtual TimeClock Support Blog
---
Reports displaying the wrong dates?
With some regularity we hear from Virtual TimeClock users who noticed the dates on their timecards aren't correct. Displaying the wrong report dates on reports usually happens for one of two reasons, which we'll cover in this brief article.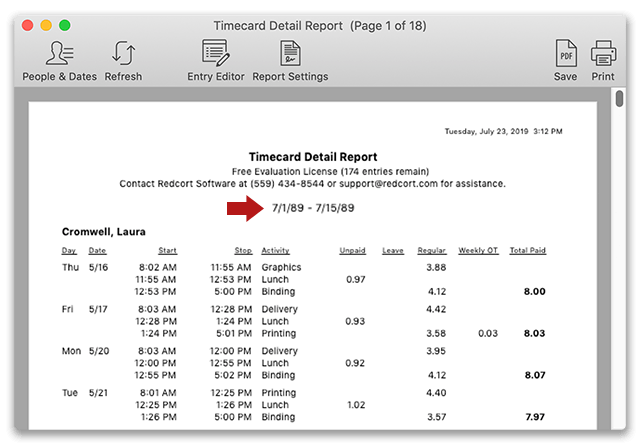 The Payroll Period Needs to be Closed
By default, your timecard reports display the current payroll period. This means that if you are not in the habit of regularly closing your payroll period, your timecards will continue to display the hours from a prior pay cycle instead of the current period. Find out more about the Payroll Approval Process and closing your payroll period.
Report Settings Need to be Updated
If the Date Range option in the Report Settings is not set to Current Period, then reports will not display punches for the current payroll period and will default to the current date range setting.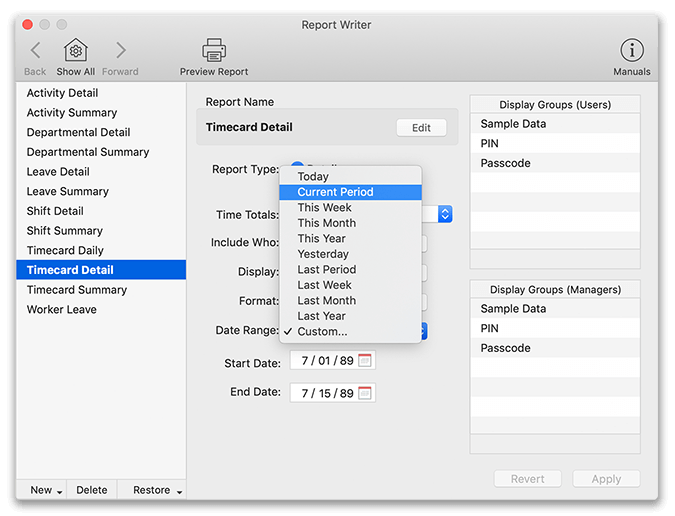 You can find Report Settings in the toolbar of any open report when you are in administration mode. If needed, change the Date Range setting back to Current Period.
Tip: If you need to change the dates on a report temporarily, so you can view timecards for a different period of time, use the People & Dates option in the report toolbar.