Virtual TimeClock Support Blog
---
Report for Reviewing Lunch Breaks
The Report Writer feature in Virtual TimeClock allows you to create any number of custom reports. This article will explain how to create a simple report that you can use to quickly and easily monitor and review lunch or rest breaks.
Create a Lunch Review Report
Select Turn Administration On from the File menu.
Open the Report Writer from the Configure menu.
Select the Activity Detail report from the list of reports.
At the bottom of the report list, click New > Duplicate Selected Report and name the report "Lunch Breaks"
Change Time Totals to Hours & Minutes.
Choose Selection & Sort, match the settings below and Save.
Group By: Activity or Person, depending on how you want the hours displayed
Who: All People
Entries: Selected Activities - choose Lunch only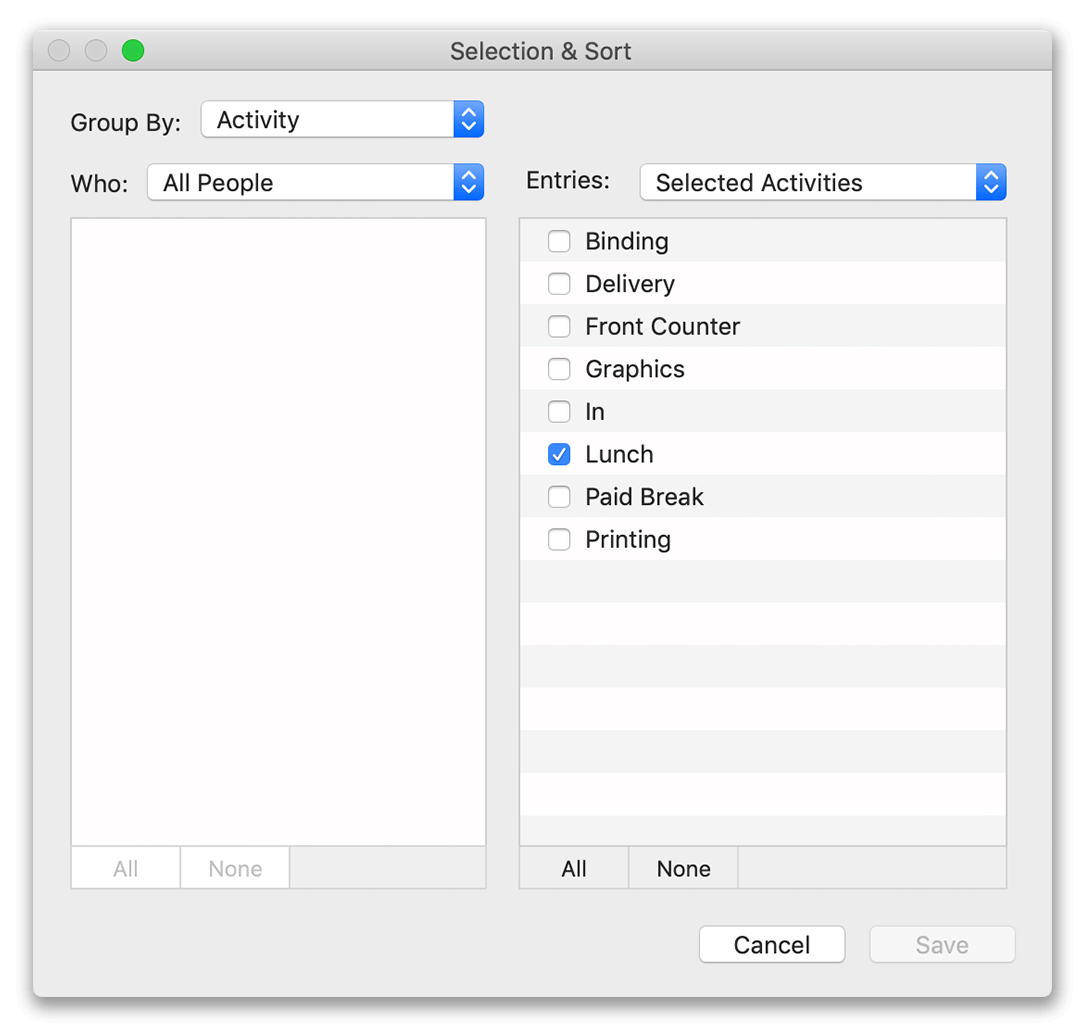 Tip: To create a Break Report, choose Paid Break instead of Lunch.
Select Report Options and uncheck all boxes. Activities boxes will stay checked by default.
Change Date Range to the default range you'd like to see. This might be the current day, week, or pay period.
Once you've finished these steps, click Preview Report in the toolbar to view the report.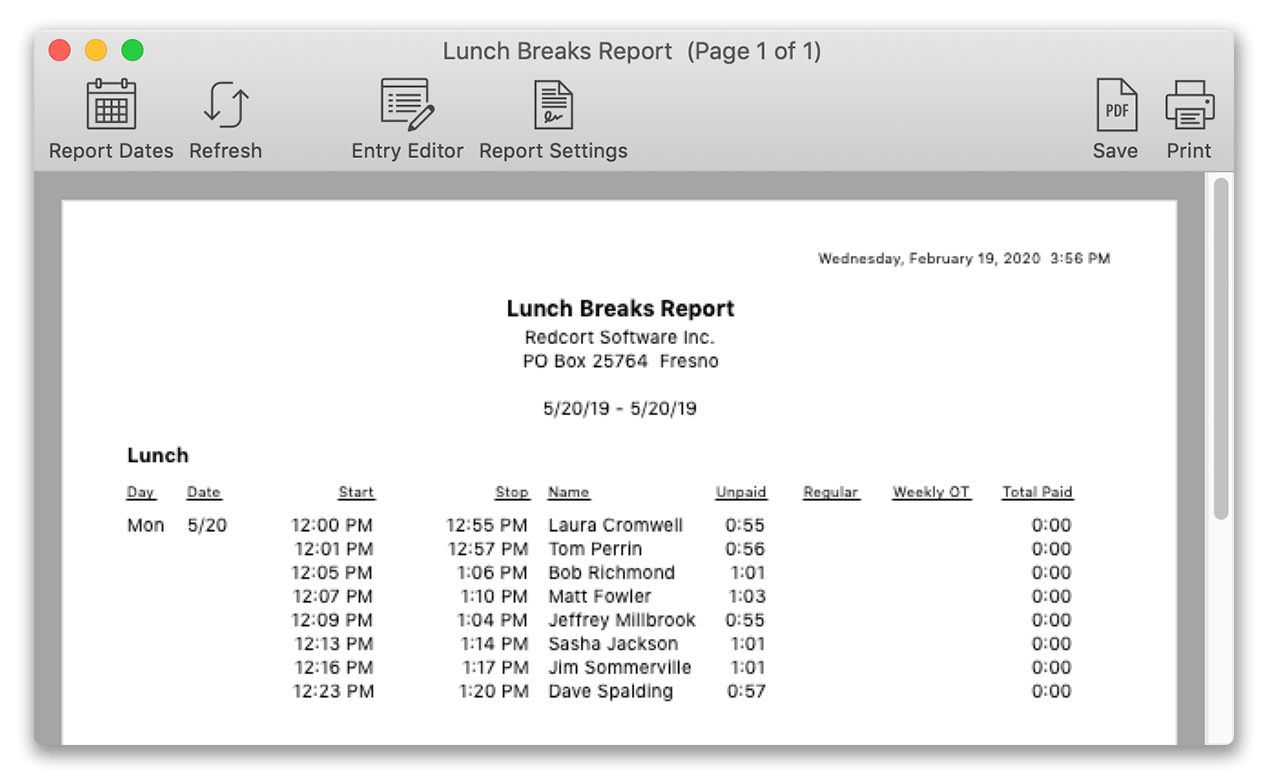 This report will show each employee, the start and stop time of the lunch break and the duration of the lunch totaled in the Unpaid column.