Skip to content
Virtual TimeClock Support Blog
Real-Time Reports and Emergency Preparedness
During emergencies or natural disasters, ensuring the safety of employees and safeguarding your business operations requires planning and preparedness. Virtual TimeClock provides real-time reports to assist with your emergency preparedness planning.
Current Status Report
During evacuations, obtaining an accurate account of on-site personnel is important. Virtual TimeClock's Current Status Report provides an up-to-date overview of employees present at the workplace as well as those who are not. If you are using Virtual TimeClock's activity tracking, this report may also offer insights into employee location onsite or their engagement in offsite activities.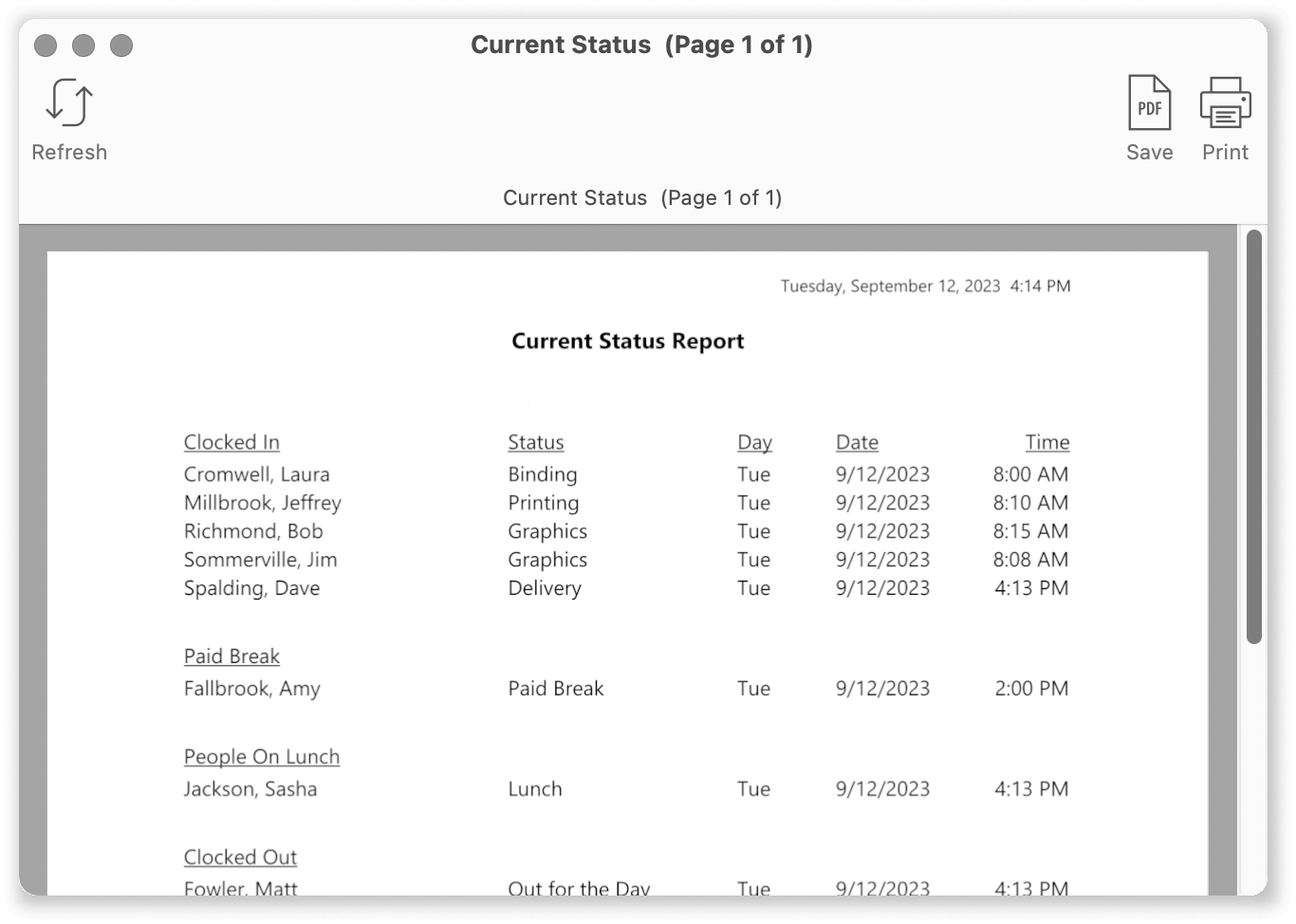 Telephone List
Facilitating swift communication during emergencies can be crucial. Virtual TimeClock has a Telephone List report that provides a list of employee contact information with names, addresses, and both cellular and home phone numbers.
Printing The Reports
The Current Status and Telephone List reports are available to all TimeClock administrators. They can be optionally made available to one or more of your TimeClock managers. 
To run either of these reports from within Virtual TimeClock Pro or Virtual TimeClock Pro Client:
Select 'Turn Administration On" from the File menu.
Select either 'Current Status'

 

or 'Telephone List' from the Reports menu.
Do you have any questions, or need assistance with Virtual TimeClock reports? Contact Us through our technical support form. We're here to help!