Virtual TimeClock Support Blog
QuickBooks 2022 Payroll Import Guide

With the release of Quickbooks Desktop 2022, Intuit has removed a long standing ability to import or export Timer Activities. This unfortunate change breaks Virtual TimeClock's payroll integration that relied on this feature. See our previous January 18 blog post for details.
We have confirmed a workaround with several customers that enables you to import your Virtual TimeClock payroll integration files into QuickBooks Desktop 2022. This requires a minor modification to the file each time you do an export. We are working on a permanent solution that will be included in a future software update.
Please be aware that editing a payroll integration file manually must be done with caution. You must also verify your payroll hours carefully after each import to ensure the integrity of your timecard data. This workaround is provided as a convenience for you to use at your own risk. It is provided without any warranty of fitness by Redcort Software or Intuit.
Note: This workaround assumes you have already set up payroll integration in Virtual TimeClock prior to updating to QuickBooks desktop 2022. If you have NOT set up payroll integration with Quickbooks desktop in the past, please contact us.

1. Process payroll as you normally would using the Payroll Approval Window to Review & Approve Hours and Create a Payroll Integration File.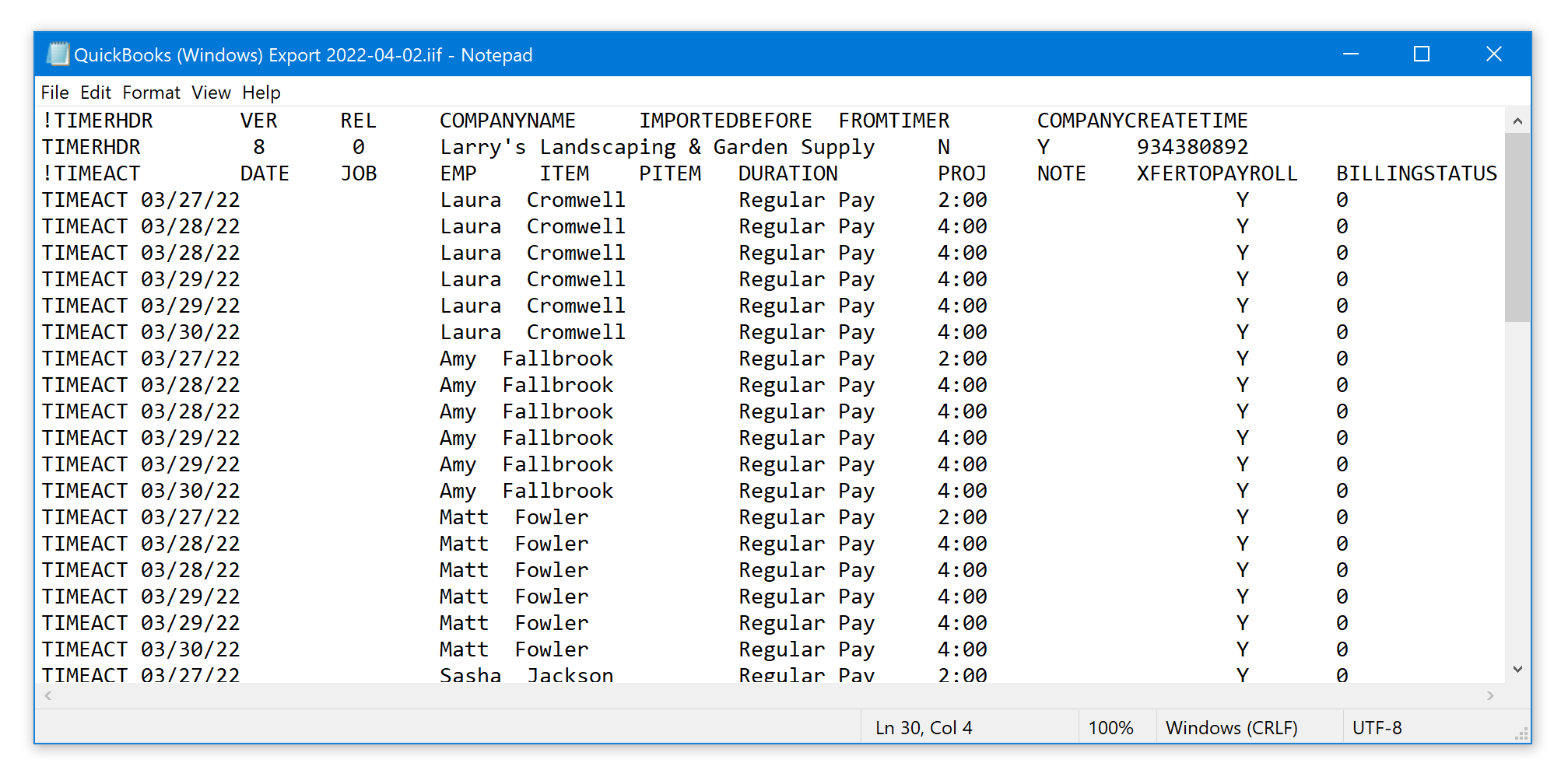 2. Open the integration file in a text editor such as TextEdit for macOS or Notepad for Windows. Make sure you enlarge the window so the text does not wrap or create a new line.
Hint: On macOS, right-click on the integration file and select Open With>Text Edit. On Windows, open Notepad and drag the integration file over the open Notepad window.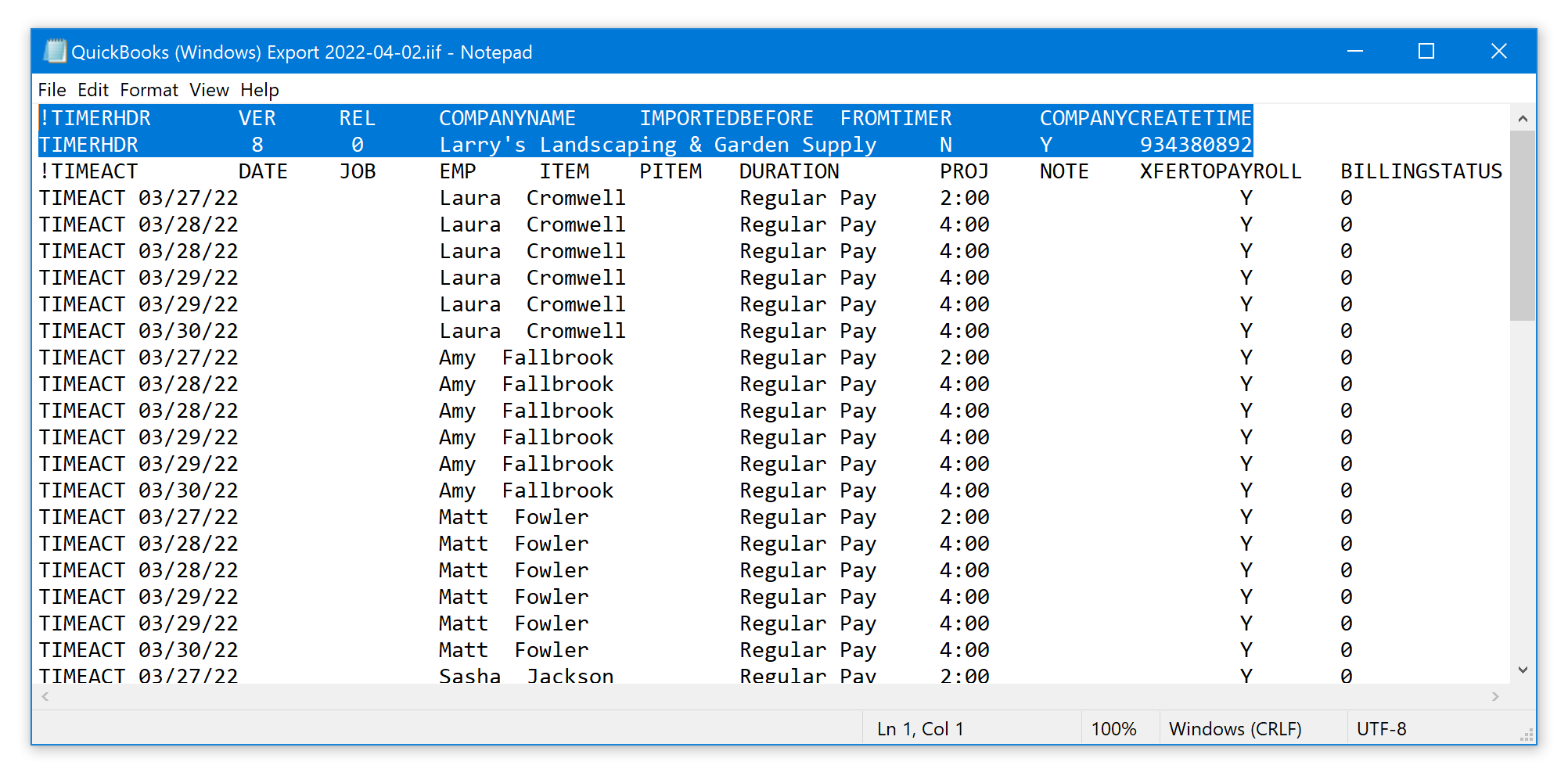 3. Delete the first 2 rows along the top of the opened integration file. You want the first row at the top of the integration file to start with !TIMEACT. Your file should look something similar to what is shown below.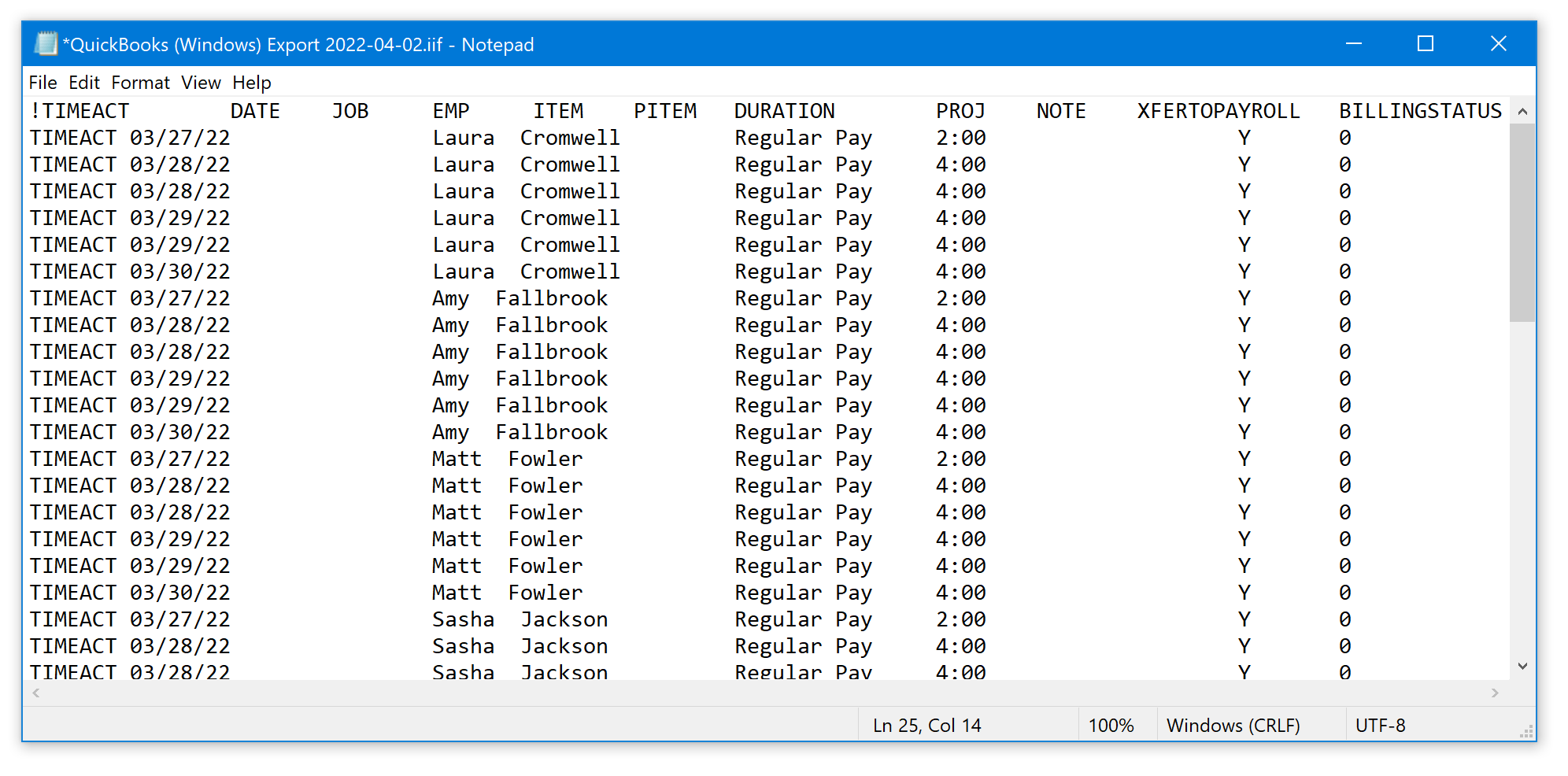 4. Follow the Quickbooks guide to import your new IIF file into Quickbooks here:
Import an IIF into Quickbooks Desktop 2019 and later
The workaround is a simple and straightforward way to continue importing your timecard data from Virtual TimeClock into Quickbooks Desktop 2022. Contact us if you have questions or need additional assistance. We're here to help!