Virtual TimeClock Support Blog
---
Printing Historical Timesheets
Virtual TimeClock makes it easy to view, print or save old timesheets or any other report. This brief article will outline the steps to changing report dates, which can be used to view previous pay period hours, review months of timecard entries and more.
Note: For more information about reporting, review the Viewing Timecards article.
Changing Report Dates
To view historical report data, follow the steps below:
Open the timecard or other report you wish to view prior data for.
In the report toolbar, click the People & Dates button.
Change the Date Range to reflect the range you wish to view.
Note: You can choose from several contextual date options, or set a custom range.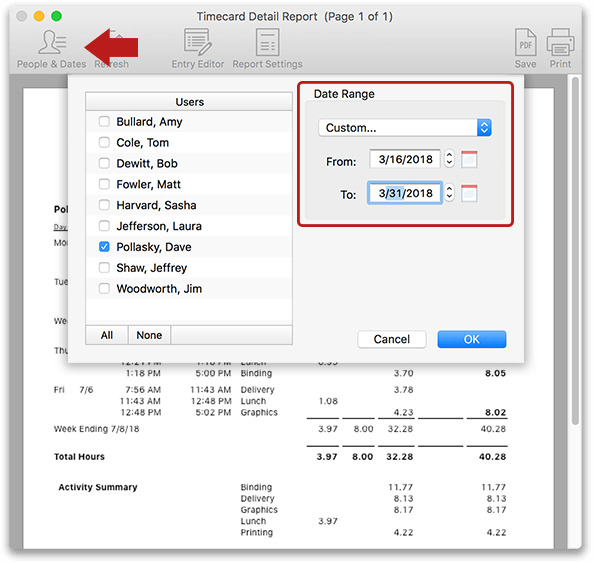 ​
Click OK to refresh the report with your new date range.
To save the report for later use, choose Print or Save from the report toolbar.
It may take the TimeClock a few extra seconds to display several years of reports for a large number of employees, but you can pull reports from as far back as the TimeClock has been installed and tracking employee time. The simple steps outlined above can be followed by both time clock administrators and employees.