Virtual TimeClock Support Blog
---
Prevent Managers from Editing Their Timecards
From time to time, we hear from time clock administrators who want to give managers the ability to edit timecards for the employees they manage, but do not want managers to edit their own punch times. In this brief article we'll explain how to handle this exact scenario in Virtual TimeClock.
To prevent a manager from editing their own timecard, but still have access to the employees they supervise, you will need to create a new display group with all the employees that are supervised by the manager, but exclude the manager as a "user" in this group.
Follow the steps in our Create a Group article to create a new group.
In the Users tab, select only the employees that are supervised by the manager. Make sure to exclude the manager.
Note: In the example below, Matt Fowler is the manager and was not included in the user selection.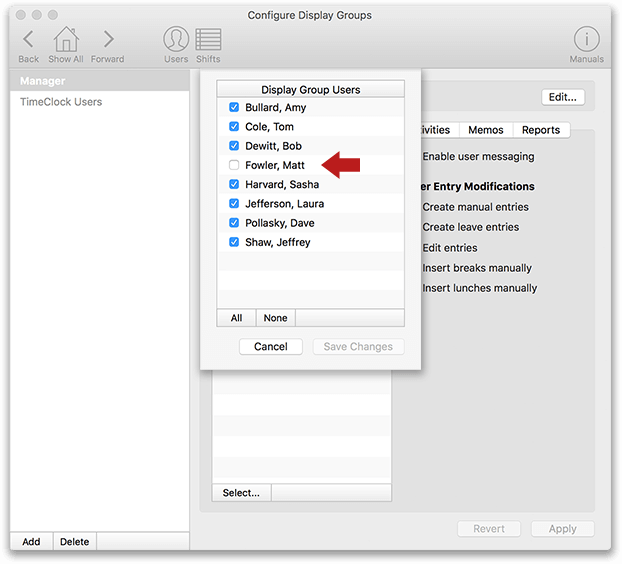 In the Managers tab, select the managers name and modify any manager permissions. Apply your changes.
When the manager logs into the new group, they will be able to make changes for the employees, but they will not be able to edit their own timecard.