Virtual TimeClock Support Blog
---
How to quickly view Missed Stop errors
Are you looking for a simple way to review employees who have a missed stop error on their timecard? This brief article will provide two easy ways to view timecard errors once the In & Out Board notification has been cleared.
Viewing Missed Stop Errors
When an employee has a missed stop error, there will be a red error notification beside their name on the In & Out Board list. This makes it easy to quickly identify which user currently has stop error. However, once the employee returns to the time clock and punches in for the day, that notification will be replaced with the green status icon.
In order to quickly see any workers who have a missed stop error, you can either view the Timecard Summary report or the Payroll Approval dashboard and look for any workers marked in red.
Timecard Summary
Select the Timecard Summary from the Reports menu and scan the report for any users marked in red.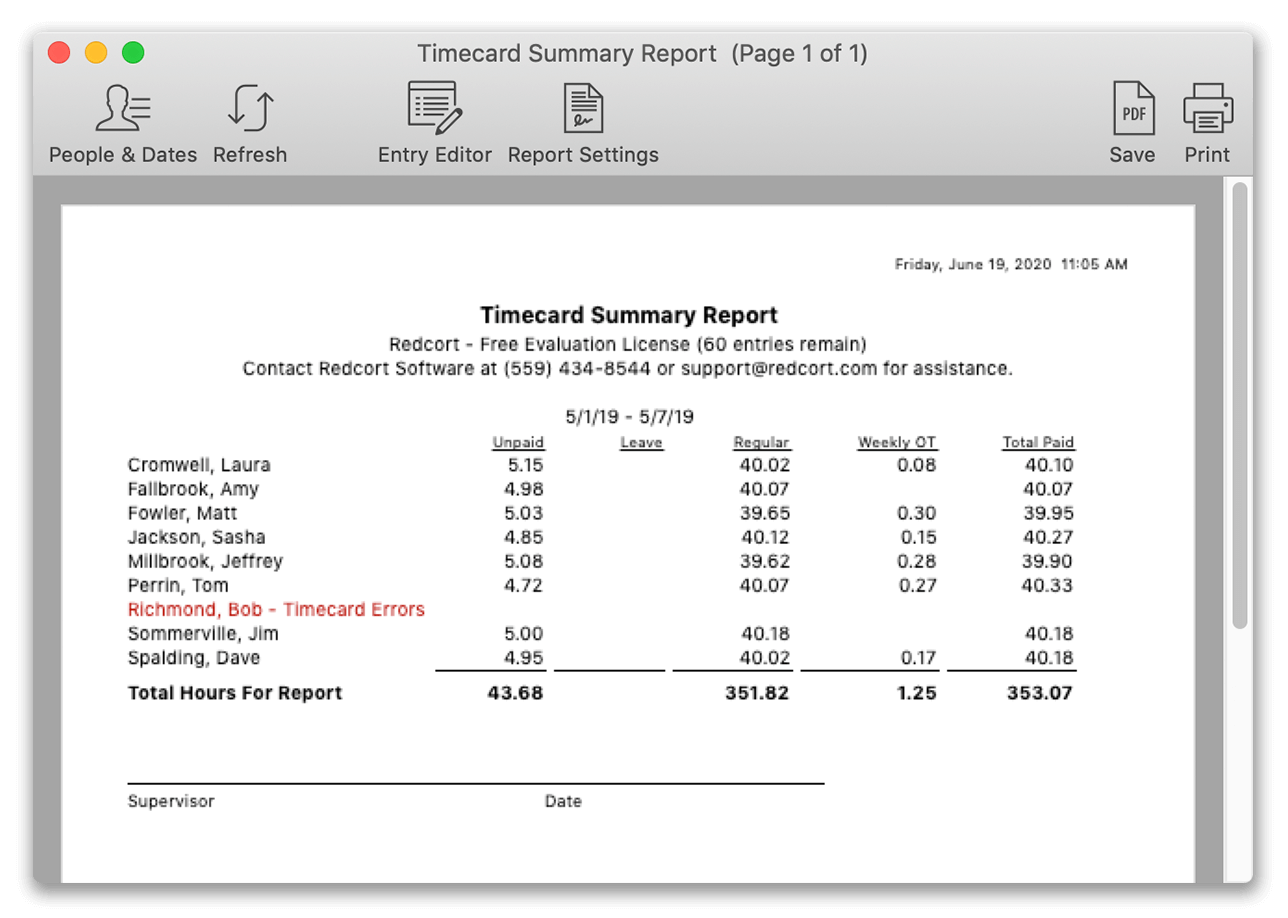 Payroll Approval
Select the Approval button from the Administrator toolbar and review the worker list for employees marked in red.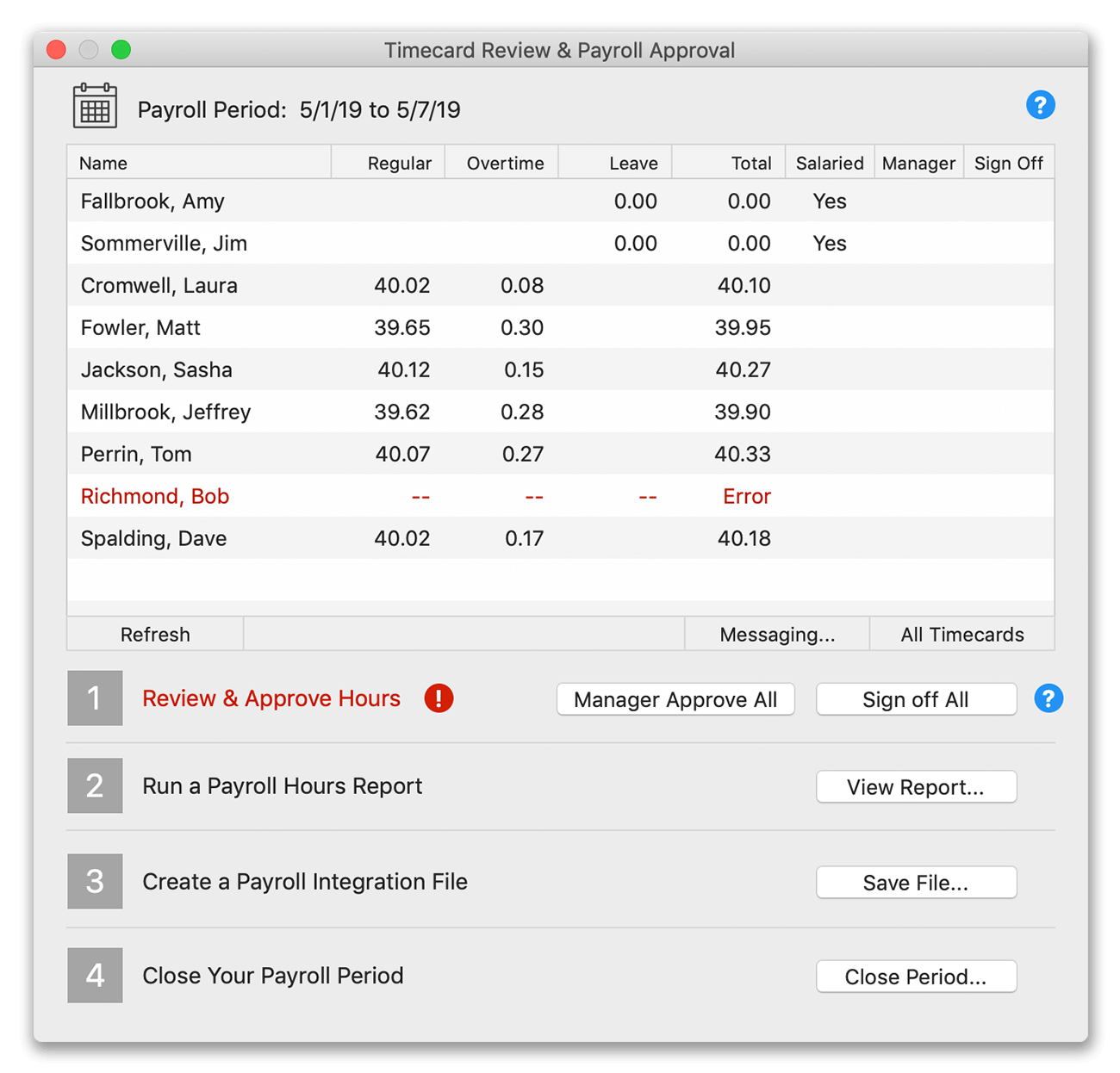 To fix errors, review our Missed Clock Out Errors article in the Knowledge Base.