Virtual TimeClock Support Blog
Error While Checking For Updates
Recent security enhancements on our web servers are preventing older versions of Virtual TimeClock 18 and 19 from automatically receiving software updates.  When you check for updates in Virtual TimeClock, you will receive the following error if your software is several releases out of date:

There are two ways to remedy this error: You can perform a one time manual update of your software or simply disable your program from automatically checking for software updates.
To manually update your Virtual TimeClock software:
Go to the downloads page and select the your Edition and Year (18 or 19) to download.

When your download is complete, launch the program and walk through the installation process.

When the installer completes, your updated software will automatically launch.
To disable your software from checking for software updates automatically:
Select the Preferences menu (Virtual TimeClock menu on macOS or the Edit menu on Windows computers).
Uncheck the 'Automatically check for software updates'  checkbox.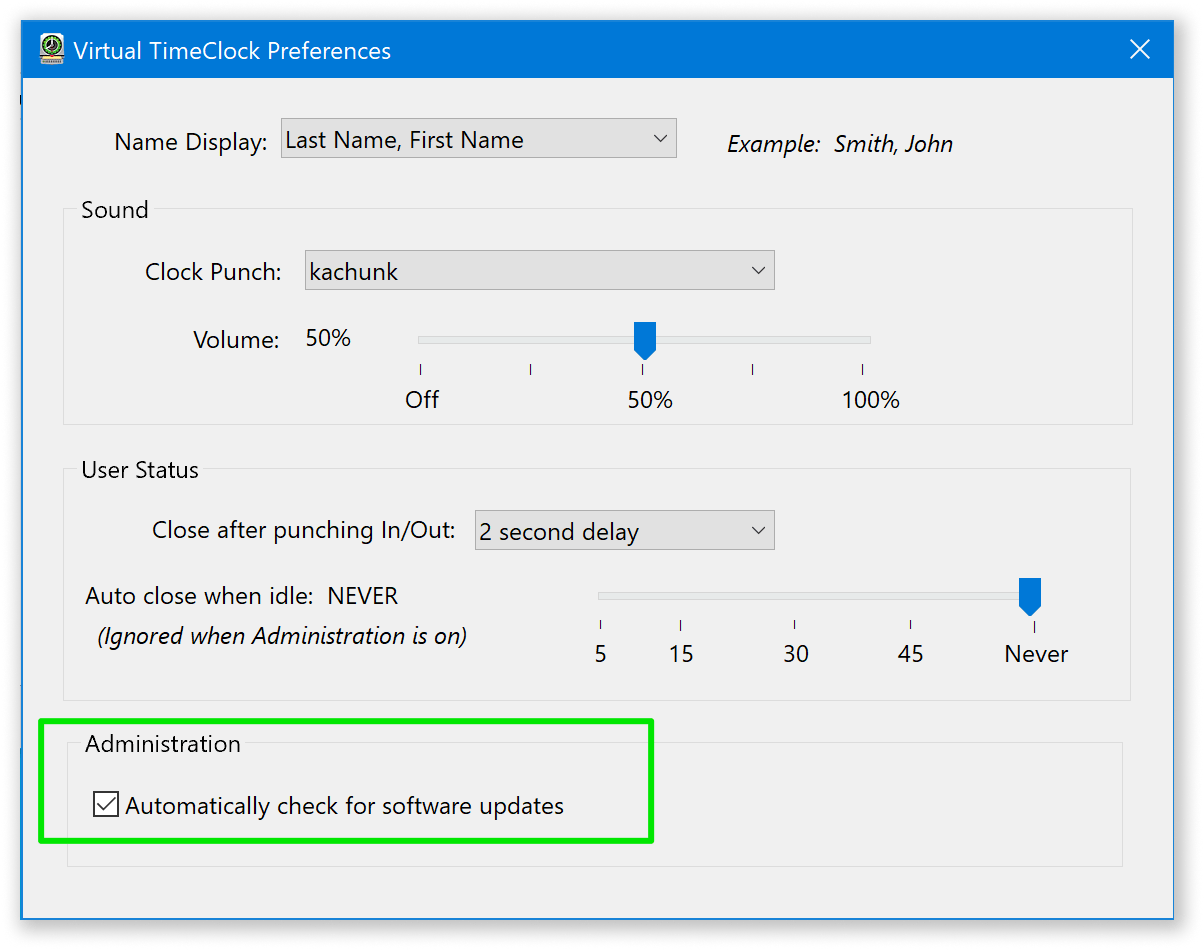 If you have questions or need assistance, please contact us. We're here to help!