Virtual TimeClock Support Blog
---
Enabling Right Click for Your Mac
One of the handy, time-saving features for users in Virtual TimeClock is the action menu. From the In & Out Board, this menu is accessed using the right-click on your mouse. While Windows users have the right click enabled by default, many Mac users will need to enable this option from the mouse settings. Continue reading for detailed instructions on enabling the right click in macOS.
Note: To learn more, review this blog about using the right-click pop-up menu >
Enabling Right Click
To enable right click in macOS, select System Preferences from the Apple menu and choose Mouse. From the mouse options, check the box next to Secondary click, and make sure the dropdown menu underneath says "Click on right side."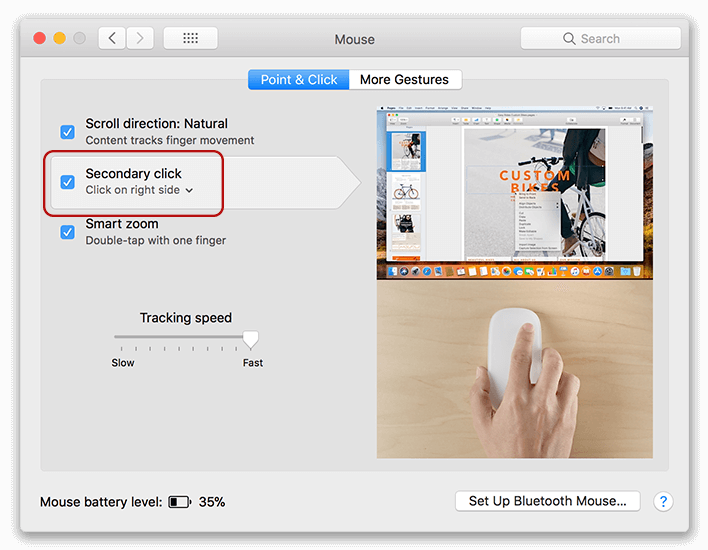 Once the right click is enabled in the mouse settings, make sure that the right click action menu is enable in the In & Out Board settings by turning Administration On, selecting the Configure button and choosing Display Groups. Next to the Interface section, with In & Out Board selected, click Options and select User actions menu from the Right Click options.