Virtual TimeClock Support Blog
---
Enhanced Right Click Functionality in Virtual TimeClock 18
In Virtual TimeClock 18 we introduced a brand new user menu. The user Action menu can be accessed by right-clicking on a user's name. This new popup menu provides quick access to the User Status window, messaging, timecards, reports, and more.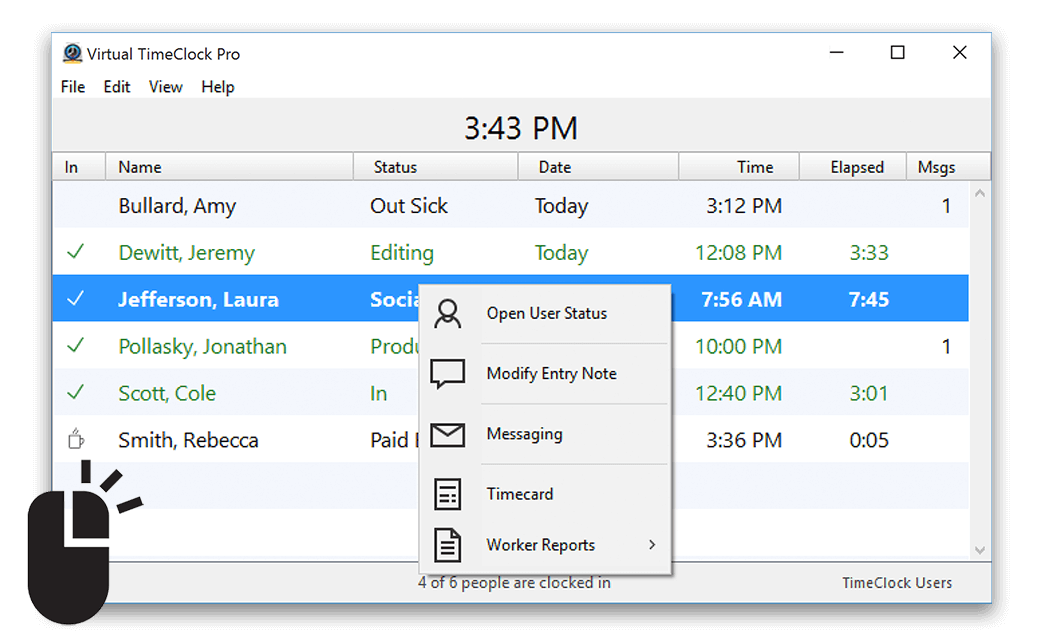 The standard left click displays the Start/Stop menu which now gives quicker access to simple actions including start, stop, lunch, breaks and changing activities.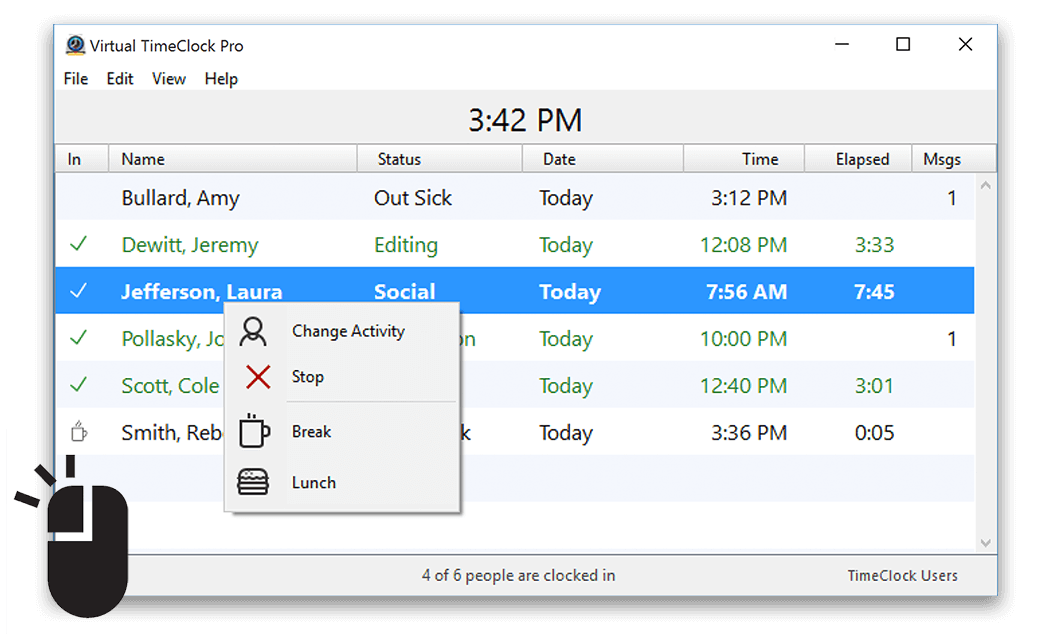 The right and left mouse click functions are customized in the Configure Security window of the Basic Edition. Unchecking the box for Right Click for User Actions menu disables the right click menu and access to a user's timecard.
In the Pro and Network Editions, the right and left mouse click functions are enabled and disabled in the Configure Display Groups window. To change right and left click functionality, follow these steps:
Select Turn Administration On from the File menu.
Select Display Groups from the Configure menu.
Select a group, and with the Interface set to In/Out Board, click Options​.
Select your desired Left Click and Right Click options and click Modify. Then click Apply in the bottom right corner of the Display Groups window.
In addition to the user experience, administrators will find enhanced right click functionality for running individual reports and modifying entries to streamline administrator and manager duties.
In Administration mode, right click a users name.
You now have access to common administrator actions, like modifying entries, and quick access to reports through the Worker Reports sub menu.