Skip to content
Virtual TimeClock Support Blog
Common Upgrade Questions
Do you have questions about upgrading your Virtual TimeClock? Whether you're new to Virtual TimeClock, or have been a customer for over a decade, we want to help answer any upgrading questions you may have. Versions 18 & 19 have automatic upgrades built in, whereas Version 16 and older require upgrades to be done manually.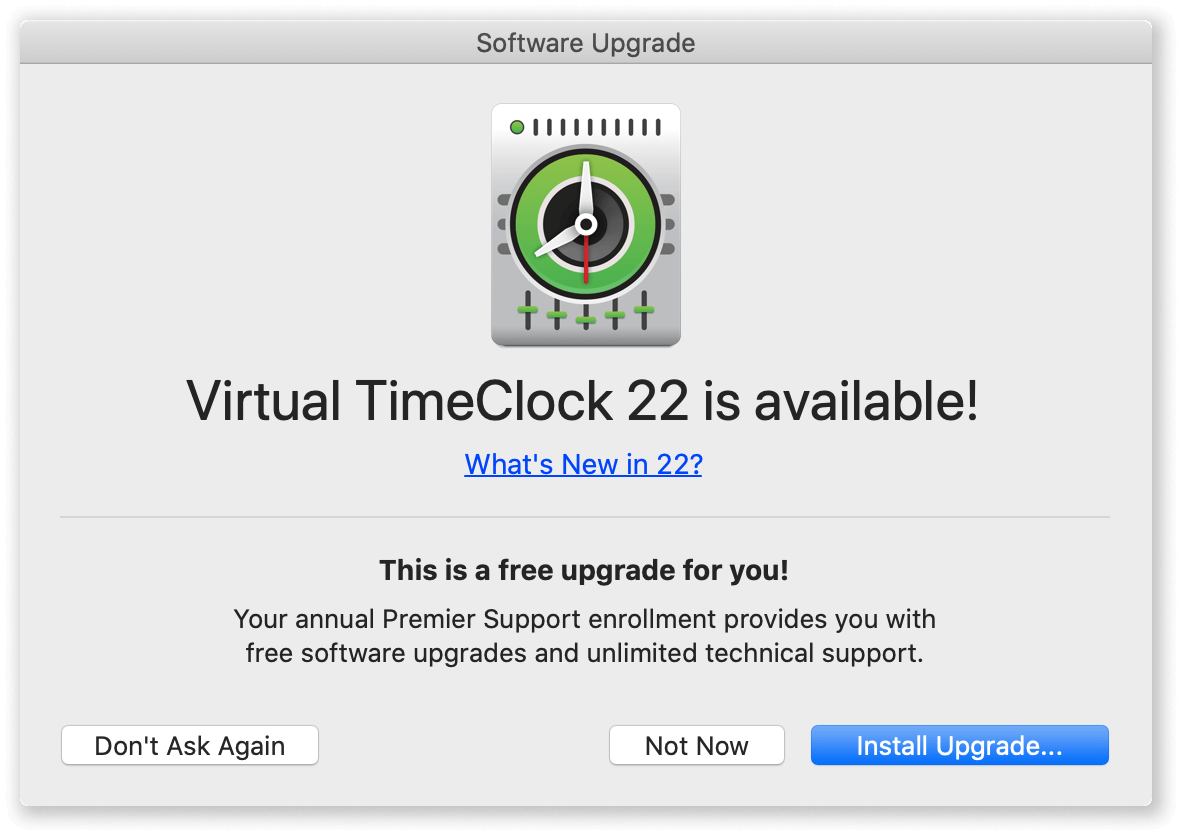 Frequently asked questions about upgrading Virtual TimeClock:
Do I lose any of my data when I upgrade?
No. You will retain all of your data. The upgrade automatically updates your data for use in the new release.
Do I lose any of my preferences?
No. Just like your data, all of your preferences will remain the same.
How long will it take to upgrade my TimeClock?
Usually just a few minutes. The only exception is for Network Editions with hundreds of clients as this could take longer to upgrade each individual client.
Do I have to manually upgrade my software every time I want to upgrade?
No. Version 18 & 19 have automatic upgrades built-in. Version 16 and older will require a one-time manual upgrade. If you are unsure about which version you have, check out this support article.
How much will an upgrade cost?
If you are enrolled in our Premier Support plan you will receive free upgrades. All other customers are eligible for a upgrade discount, regardless of your Virtual TimeClock version.
Have more questions, or need assistance with upgrading? Contact us. We're here to help!