Virtual TimeClock Support Blog
---
Automatic Updates Not Working as Expected
If your automatic software update is not working as expected, review this brief article to find out how to finish installing your software update.
How do I update?
When your update fails to install, the software will prompt you to update again the next time you open the program. Choose Install Update and run the updater for the second time. If the update still does not install properly, follow the steps below to manually update your software:
Open your computer's Downloads folder.
Look for a recent file called TimeClock Setup.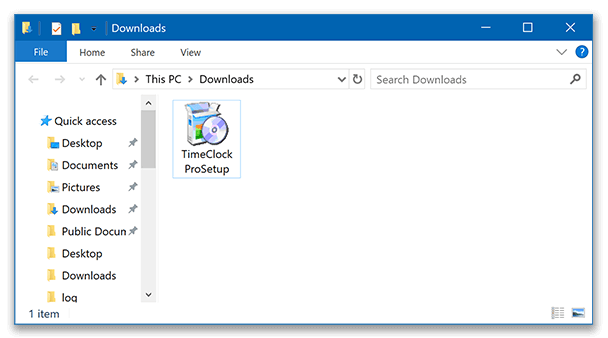 Double-click the installer to launch the update manually.
Why does this happen?
In earlier releases of Version 18, the automatic updater was not properly optimized. This led to issues with updates not installing properly for some users. This issue was resolved in version 18 release 2.1.