Virtual TimeClock Support Blog
---
Adding Time Clock Computers to Network Edition
The Virtual TimeClock pricing page makes it easy to add additional time clock computers to your existing Network Edition software. To help our customers save money, we offer special pricing for adding computers to your license so there's no need to purchase a new Network Edition package. This blog will briefly explain reasons you may need to add computers to your time tracking system and how to easily purchase additional clients.
Reasons to add more computers to Network Edition
There are several common reasons that you may need to add more computers to your time clock system.
Providing time clock access for remote, work-from-home employees
Hiring new employees who need to track time from their individual workstation
Adding administrative time clock access for a new supervisor or manager
Deploying a group time clock computer at a new remote location
How to add computers to your time clock
Adding computers to your Network Edition license is easy. Visit our Virtual TimeClock Pricing page and select the Click for Price button under the Network Edition. When the pricing configurator comes up, you will see a tab called Add Clients to Existing License.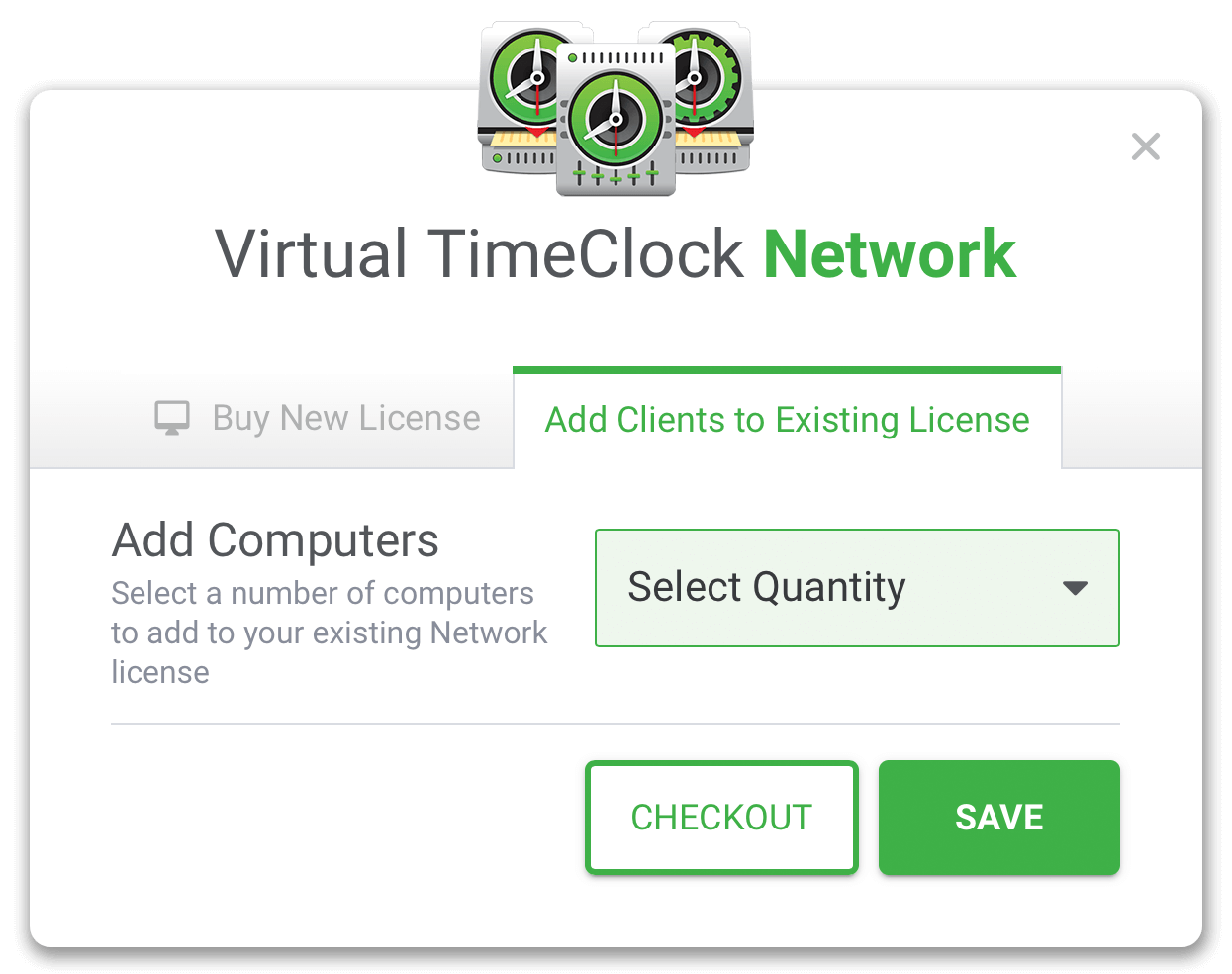 Once you have selected the number of computers you need to add to your license, click Checkout and complete your purchase. After receiving and processing your order, we will email you a new license key for your software. When you receive your new license keys, update the keys in your software and you will be able to connect your additional time clock computers.
If you would like additional assistance, please contact our customer service team.