Virtual TimeClock Support Blog
---
5 Ways to Prevent Unauthorized Overtime
Virtual TimeClock provides many options for preventing unwanted and unauthorized overtime. Unwanted overtime is a concern for many businesses, and can be easily avoided with the proper company policies and the right time tracking software. When an employee clocks in early, takes a short lunch or punches out late, overtime can start to add up quickly. If several employees follow this pattern, the total payroll cost can grow to hundreds or thousands of dollars over the span of a year. In this article, we'll cover the top 5 ways Virtual TimeClock can help you prevent unauthorized overtime and lower your payroll expenses.
1. Time Clock Rules
Virtual TimeClock includes over a dozen shift rule options to help minimize unwanted employee overtime. Shift rules can prevent employees from clocking in early, taking short lunches, punching out late and much more. Review the Shift Rules article for more information.
2. Time Rounding
Time rounding provides a grace period for employees to clock in and out within a few minutes of their start and stop times without a few minutes of overtime adding up. Two rounding options are available: tenth hour and quarter hour. See the
Time Rounding
 article for additional details.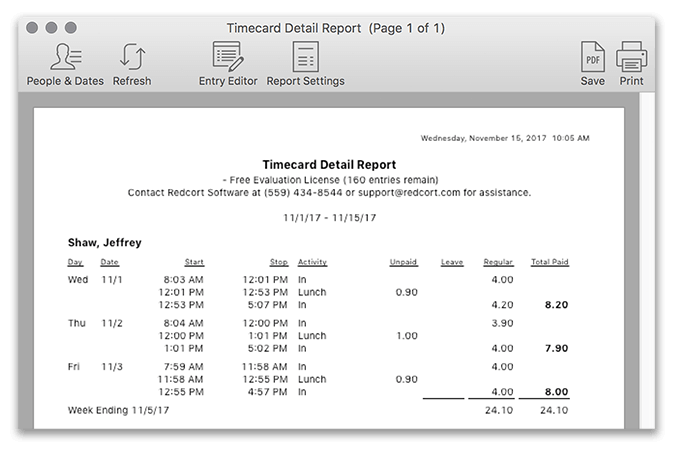 3. Auto Lunch Deductions
If employees have a hard time remembering to clock out for lunch, create an auto lunch deduction so that lunch breaks are automatically deducted from employee timecards. Read more about
Automatic Time Deduction
.
4. Paid Break Limits
If your company provides paid breaks and/or lunches, you can configure the break and lunch buttons so that employees can't accrue overtime by taking long paid breaks. Find out more about breaks and lunches.
5. Employee Schedules
Sometimes unwanted overtime can show up in the form of employees working extra days for their coworkers. Assigning employee schedules is a simple way to prevent people from working on days they are not scheduled. This can help minimize worker overtime by ensuring a supervisor knows about potential overtime.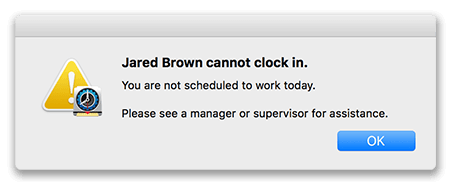 Unwanted overtime is an expensive payroll problem for many companies. Get overtime costs under control with proper company overtime policies enforced by powerful time and attendance software.
At Redcort Software, time and attendance software with best-in-class customer support has been our focus for thirty years. To get started with your free, fully-functional trial visit our Free Trial page today, no credit card required. Complete pricing can be found on our pricing page.