Company Blog
---
Simple Employee Time Clock Software
A quick Internet search for "time clock software" will result in hundreds of time and attendance programs, so which one is right for your company? One of the primary things you should consider when exploring your options is ease-of-use. Time clock software can easily get complicated and cumbersome, but our goal for the last 30 years has been to develop software that's not only powerful, but also simple and intuitive.
"Virtual TimeClock is very user friendly, accurate and easy to use."
-
Premier Mini Storage
in Murray, KY
Can simple also be powerful?
From complex overtime rules to leave tracking and shift restrictions, Virtual TimeClock includes a suite of powerful features presented in a simple way that anyone can use. Don't get bogged down by loads of unnecessary features and a cluttered interface. Time is money and that means you don't have time to wade through rows of features you probably don't want or need just to get accurate hours for payroll.
How simple is Virtual TimeClock?
When a user needs to punch in for the day, here's what the clock-in window looks like: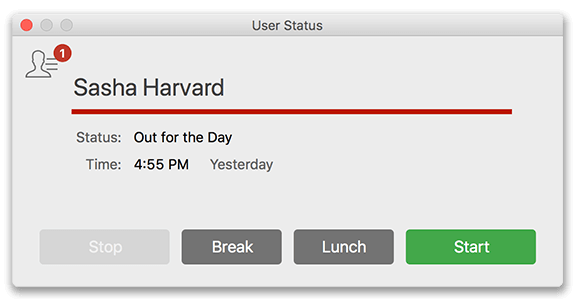 When an administrator needs to correct timecards or print a report, the administrator toolbar provides quick access to the most frequently used functions.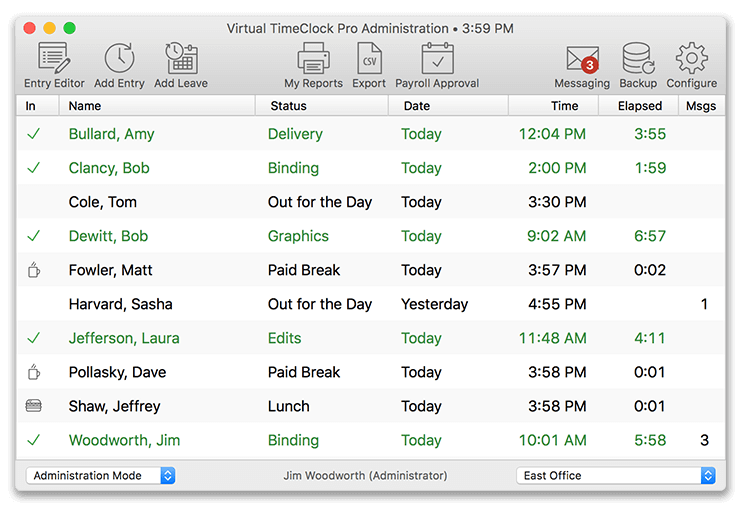 We have intentionally designed Virtual TimeClock to present options in a simple way and allow you to get into the complex features when and if you need them. To get started with your free, fully-functional trial
visit our Free Trial page
today, no credit card required. Complete pricing can be found
on our store page
.