Company Blog
---
Celebrating 30 years of Developing Time Clock Software
2016 marks a huge milestone for Redcort Software! We're celebrating 30 years of developing, publishing and supporting time and attendance software. We're proud that tens of thousands of workers in over 60 countries rely on our Virtual TimeClock software everyday.
30 years has flown by since the first version of Virtual TimeClock was released. What began as a simple time clock in black and white on only mac computers has developed into the software you know and love today. In celebration of 30 years we want to take some time to reflect on how far we've come and look forward to where we're headed.
Looking Back on 30 Years
​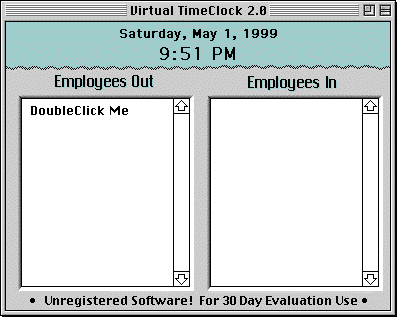 Virtual TimeClock began as a stand-alone application that was available for early Macintosh computers. Over the past three decades, Virtual TimeClock has maintained a remarkable familiarity even as it has adapted to breathtaking changes in the world of computers, networking and technology. Our goal, then and now, has been to exceed expectations by providing our users with an easy-to-use and highly reliable employee timekeeping software.
Virtual TimeClock has matured tremendously over the years. We've rewritten the entire code base more than once as well as continually adding customer requested features and functions. A little over 15 years ago we developed a Windows PC edition. We've added entirely new program functionality like messaging, benefit tracking, and payroll integration over the years to help Virtual TimeClock better integrate with expanding employer requirements and systems.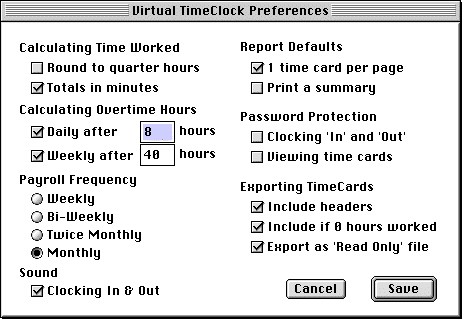 We attribute an enormous amount of our success to a close and communicative relationship with our customers. Employers have always been eager to tell us how Virtual TimeClock is working well for them and suggest how our software could be enhanced to better meet their business needs.
A core value of Redcort Software has always been to provide modern software with old-fashioned customer service. Competitors have come along and often imitated our software features, but none have matched our commitment to a genuine partnership with our customers.
For casual observers, the evolution and technological advances in Virtual TimeClock are easily overlooked. What was once a technological feat, such as a group of perfectly synchronized time clocks on your network, has become commonplace in today's digital revolution. Computing power and connectivity that was unthinkable two decades ago now resides in common devices that are less than an inch in thickness.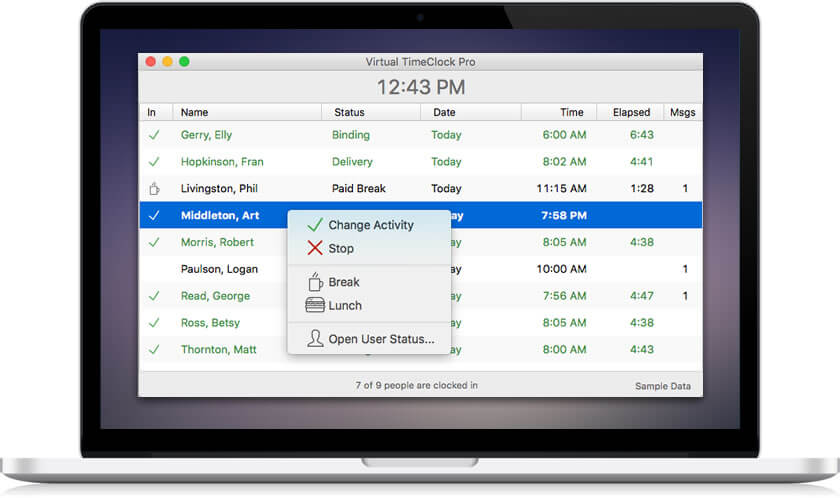 After 30 years, our Virtual TimeClock software has more than just adapted to changing times, it has emerged as a leader of small business employee time and attendance programs. To learn more about our key accomplishments year-by-year click here to view a timeline of Virtual TimeClock on our home page.
Looking Forward to our Future
We are not resting on past accomplishments. We are continuing to push the technological boundaries in our upcoming Virtual TimeClock releases. We understand that yet again, new technology is rapidly replacing old ways of doing business.
Here's to another 30 great years of serving you!