Virtual TimeClock Support Blog
---
Windows HiDPI Support in Virtual TimeClock 19
Virtual TimeClock 19 introduced brand new HiDPI support for Windows. HiDPI is a technical shorthand term that means 'high dots per inch' or, more simply, high resolution display.
Note: Virtual TimeClock has supported high resolution on Apple's Retina displays for several years, and version 19 also includes enhanced support for Retina displays.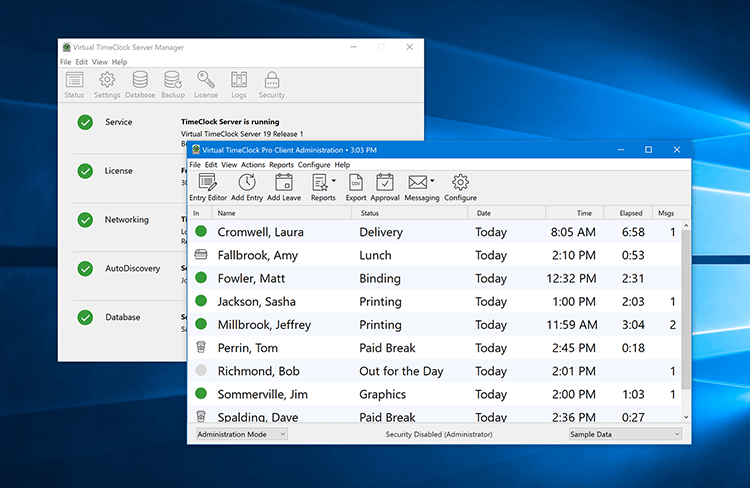 There are no extra settings needed to enable HiDPI. If you have a high resolution monitor you will clearly see the difference when you upgrade or install version 19. With HiDPI support, Windows users can now enjoy razor sharp text and icons throughout Virtual TimeClock for a dramatically improved user experience. Sharper, clearer text not only improves the readability of text, it also looks beautiful and fits in with other modern, HiDPI-friendly desktop applications.