Virtual TimeClock Support Blog
What Happens to my Free Trial Data?
Are you wondering what happens to your free trial data when you purchase Virtual TimeClock? This is a question we receive all the time! The short answer is that all of your data will be preserved when you purchase the software.
The free trial is the fully functioning software. When you purchase Virtual TimeClock, you will receive a license key that you will enter into the free trial. This will register the program and allow you to use it forever.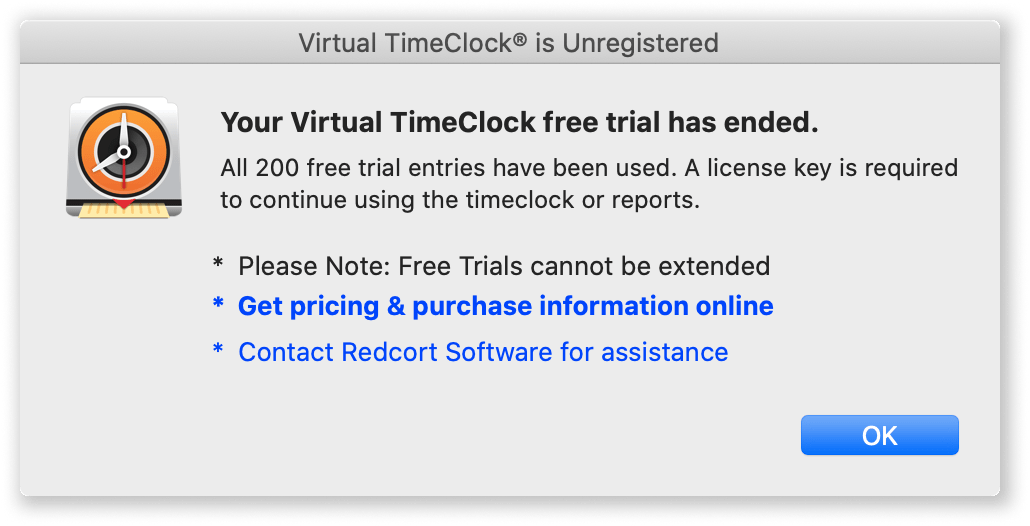 Once registered, Virtual TimeClock will continue to run just as it did during your free trial. You will find that your settings, preferences and data have been untouched.
Do you have other questions regarding you free trial or Virtual TimeClock. If so, contact us. We're here to help!