Virtual TimeClock Support Blog
---
Virtual TimeClock 16 Makes Life Easier for Administrators
We had busy business owners and time clock managers in mind when we streamlined and simplified a number of common administrative tasks in Virtual TimeClock 16.
Use of the Start and Stop functions is now incredibly powerful when Administration is turned on. Notice below that the time and date fields are fully editable, making it super easy to clock in a worker at any time.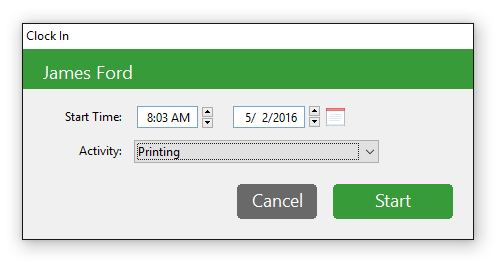 Another new feature in Virtual TimeClock 16 enables a right-click action on any user's name. This allows you to edit the current entry or instantly open a user timecard. We've worked really hard to simplify many of the time clock actions you find yourself repeating on a regular basis.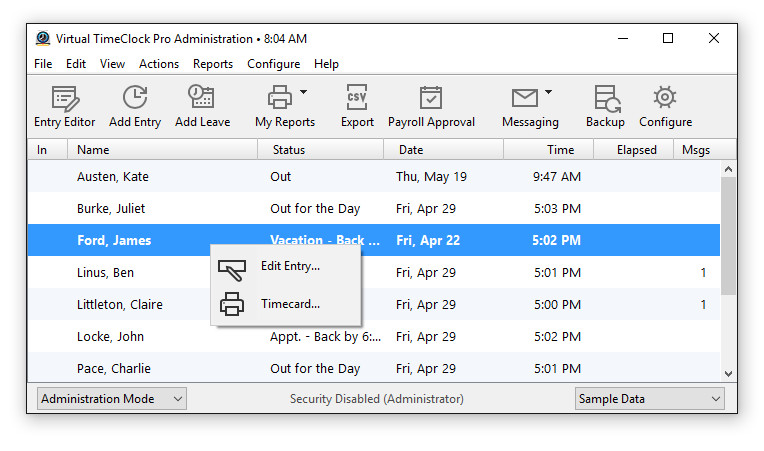 We've updated and enhanced many areas of the program. Using the Entry Editor with sorted columns and large lists is much smoother and virtually hassle free.
Do you use entry notes to track jobs, quantities, tips or mileage?  You can now export Timecard Notes, providing incredibly powerful data management and analysis.
We've added a subtle, but important change to administration mode that is super helpful for busy time clock managers. When administration is turned on, any message or warning that the user would normally see is also displayed to the administrative user.
For example, when a user who is unscheduled asks a manager to clock them in, the manager will be notified that this usually would not be allowed. This will help busy managers and administrators to make informed and avoid miscommunication.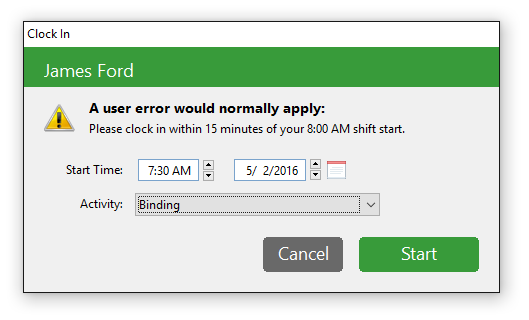 This new feature takes on additional importance with Virtual TimeClock 16's dramatically expanded shift rules. These rules help manage your workforce and control overtime and payroll costs.
Quick Tip: