Virtual TimeClock Support Blog
---
Verifying Timecards
When a time clock administrator or manager is ready to review employee timecards they can simply go to the File menu, choose Turn Administration On, select their name from the popup menu, and enter their password.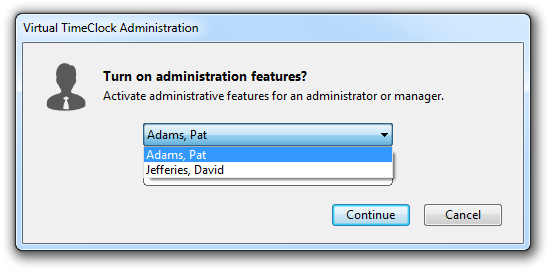 When the Administration window opens, administrators will have access to users in any display group. Managers will only have access to users that they manage. Other display groups can be selected from the popup menu in the bottom right of the Administration window.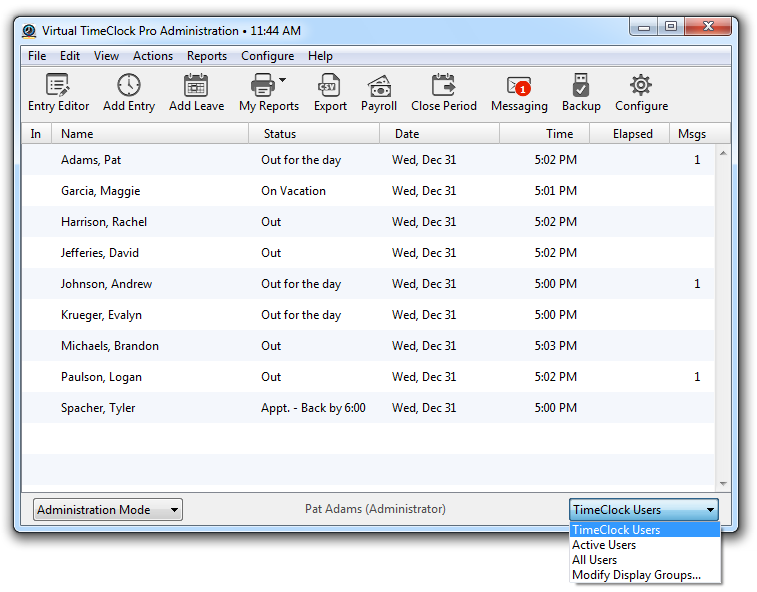 Click My Reports from the administrative menu and select Timecard Detail. This will generate a timecard for each employee for the current payroll period.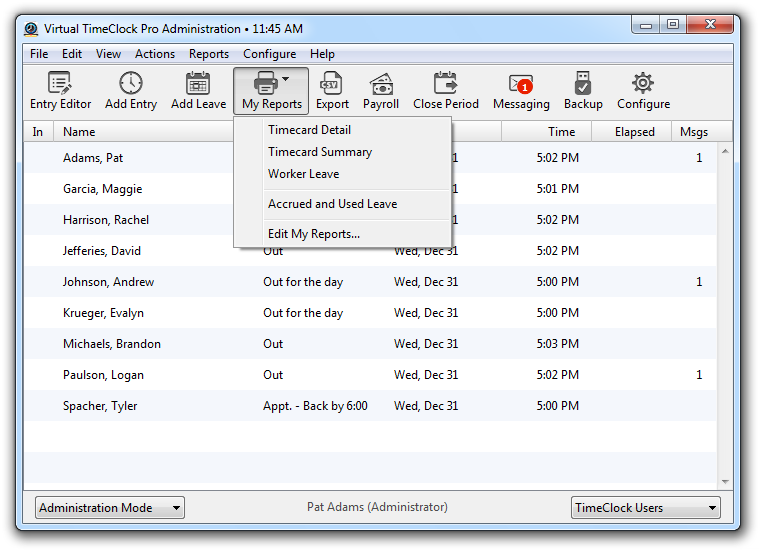 If any punches need to be changed, missed punch times added, or leave time added to the timecard, click the Entry Editor button in the Report Preview toolbar. After all corrections have been made, close the Entry Editor window which will refresh the timecards with all the new changes. Timecards can now be printed and signed by employees or saved as a PDF and emailed to the responsible party.