Virtual TimeClock Support Blog
---
Unexpectedly failed to access databases folder
If you try to open your company database and receive a message that says: Unexpectedly failed to access Databases folder - folder reference does not exist, this article will explain why this can happen and how to resolve the issue.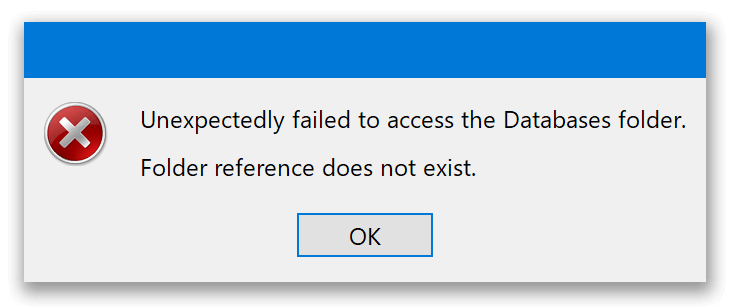 Why am I getting this message?
The message above usually means that something happened to the TimeClock Server preferences file. The preferences tell the TimeClock Server where to find your time clock database folder. If the preferences file is deleted, moved or permissions prevent the program from accessing the preferences file, the TimeClock Server will not know where to find your database folder resulting in this message.
Note: If you are currently running version 19 of Virtual TimeClock, updating to 19.2.1 may resolve this issue in the future. Select Check for Updates from the Help menu.
Resolving "Folder reference does not exist" message
To open your database, you need to reselect the database folder path in the Server Manager program. Follow the steps below:
In the Database tab, click the Select button in the Database Folder section.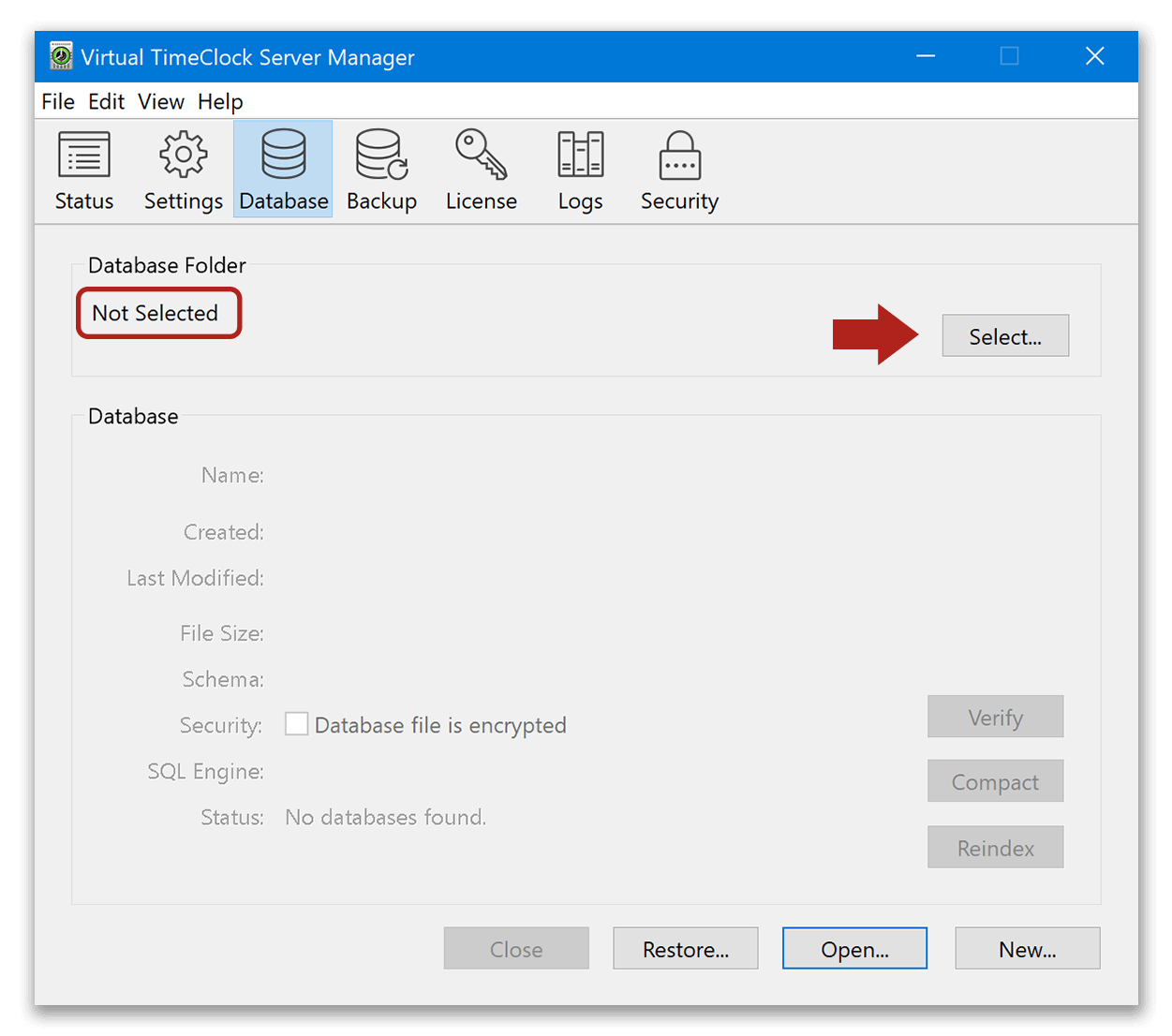 Navigate to your TimeClock Data folder.
Tip: By default, the database folder is located at (C:) > Users > Public > Public Documents > TimeClock Data.
Select the root TimeClock Data folder (not the database file within) and click Select.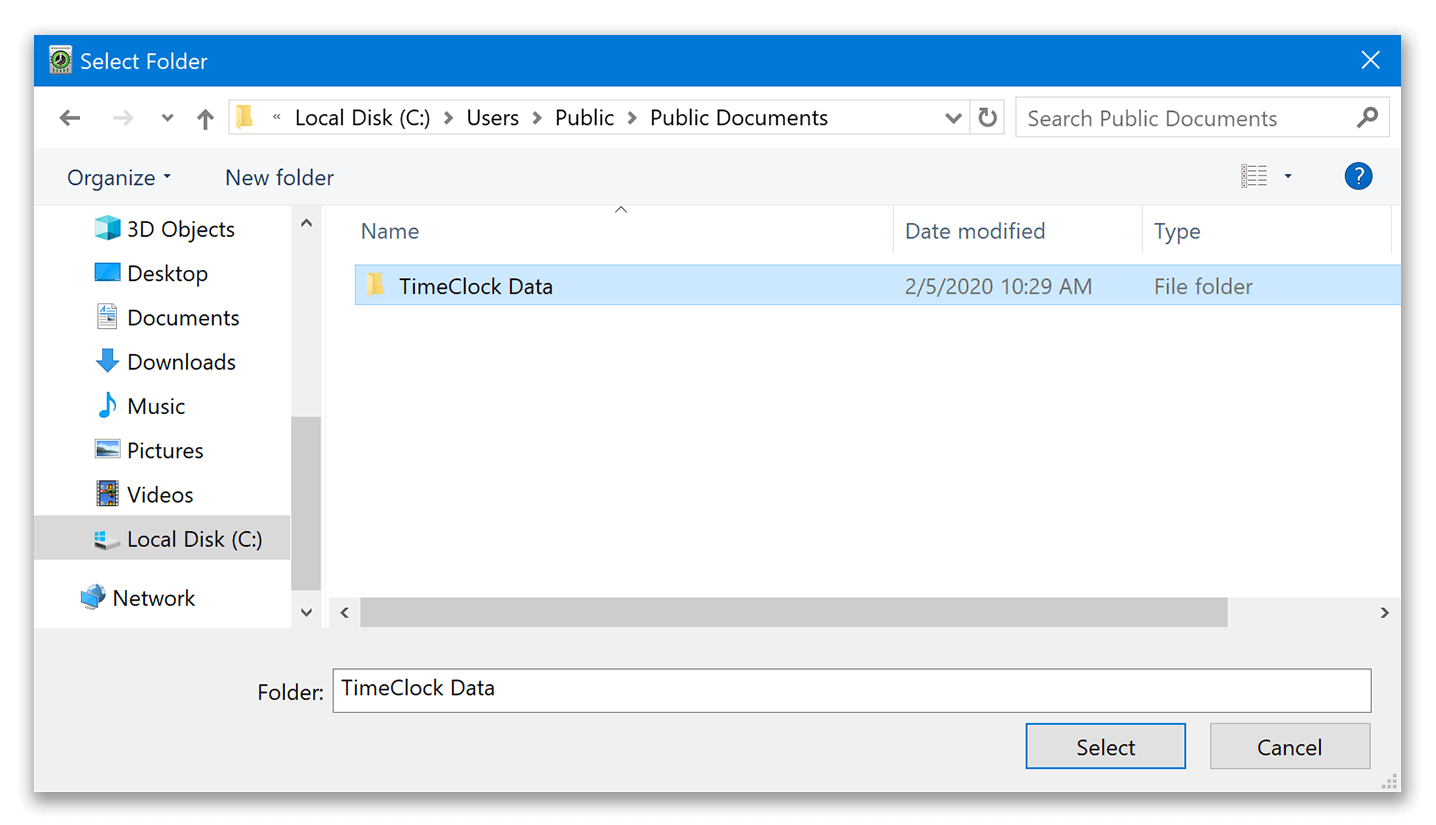 Now that your database folder is selected, click Open at the bottom of the Database window and choose your desired database file.
Once the database is loaded, go to the Status tab and make sure you see a green check in the Database field.
If you need additional assistance resolving this issue, please reach out to our technical support team.