Virtual TimeClock Support Blog
---
Tracking Rooms & Equipment
The time clock In/Out Board is a great tool for knowing exactly where your employees are and what they're working on. But it's also a great way to instantly know what conference rooms are available and if any specialized equipment is already in use.
In the following example, I've set up my conference rooms as users within the time clock, put them in their own display group, and created some special activities to use when booking the rooms. I also created a new out memo to let everyone know when the room is available.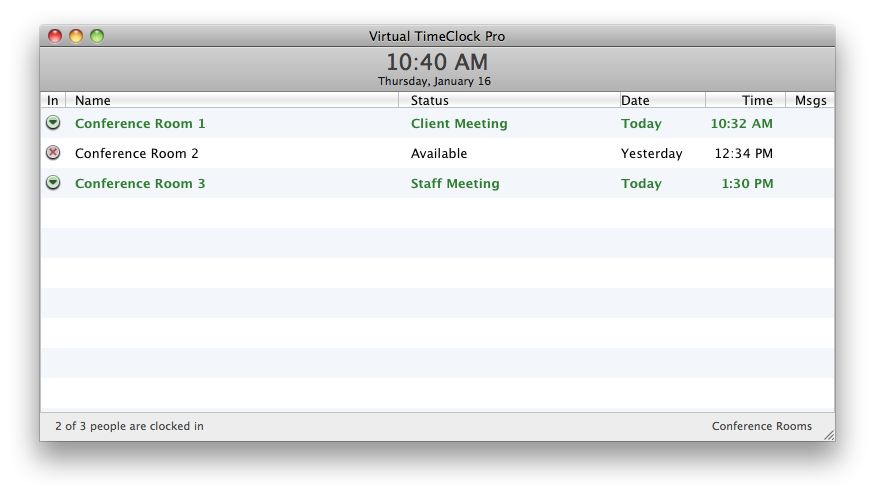 There are a couple of other cool things you can do with this setup. First of all, you can run reports to see how much certain rooms or pieces of equipment were used during any period of time, including how many hours were spent in staff meetings vs. client meetings. You can also add a manual entry in the morning reserving a room for the afternoon. Just another way Virtual TimeClock is much more than just an employee time clock.