Skip to content
Virtual TimeClock Support Blog
Request Technical Support Online Form
We've recently introduced a new Request Technical Support form on our website to streamline the support process for Virtual TimeClock customers.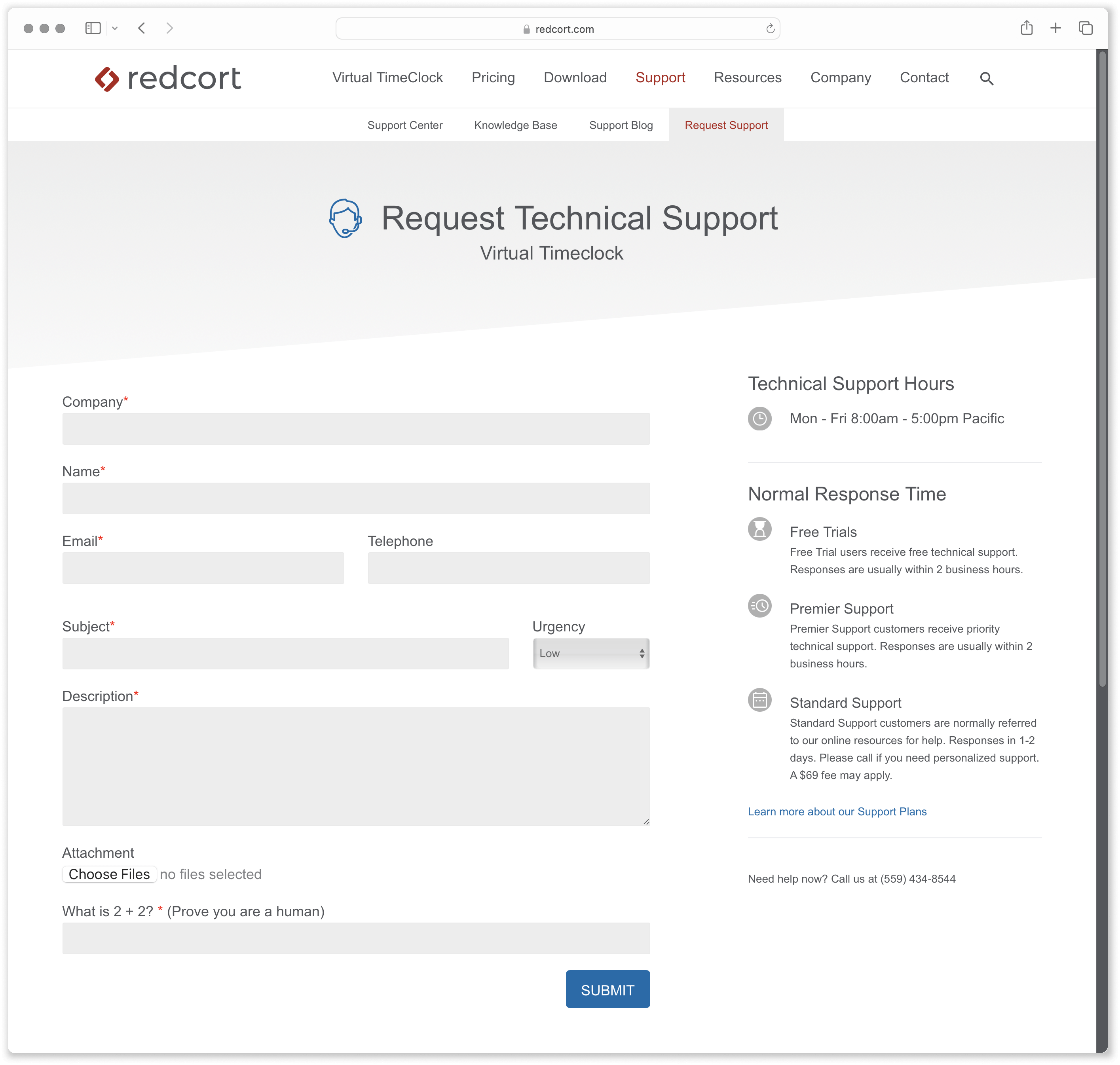 This form helps us separate support requests from general inquiries, allowing our support team to provide detailed support as quickly as possible. For customers enrolled in Premier Support, response times are within 2 hours.
We strive to provide excellent customer service & resources to help ensure your Virtual TimeClock runs smoothly. In addition to this new support form, we continue to offer numerous Knowledge Base articles and Support Blogs on our website to assist you with setting up Virtual TimeClock and guide you through resolving all of the most common time clock issues.
If you're encountering any issues with your Virtual TimeClock and require technical support, Contact Us through our technical support form. We're here to help!