Virtual TimeClock Support Blog
---
Streamlined Server Connection in Virtual TimeClock 18
Many Virtual TimeClock Network Edition users find themselves needing to reconnect to their TimeClock Server every once in a while, including when adding a new client. To make this process simpler and more efficient for you, we've redesigned the way you connect to your TimeClock Server.

Connecting to a TimeClock Server:
Open your Pro or User Client that needs to be connected to your TimeClock Server.
Use the Recent dropdown to select a recent TimeClock Server connection, search for servers with auto discovery, or manually enter an address in the Server Address box.
Once you've selected your Server or entered the address, click Connect to Server.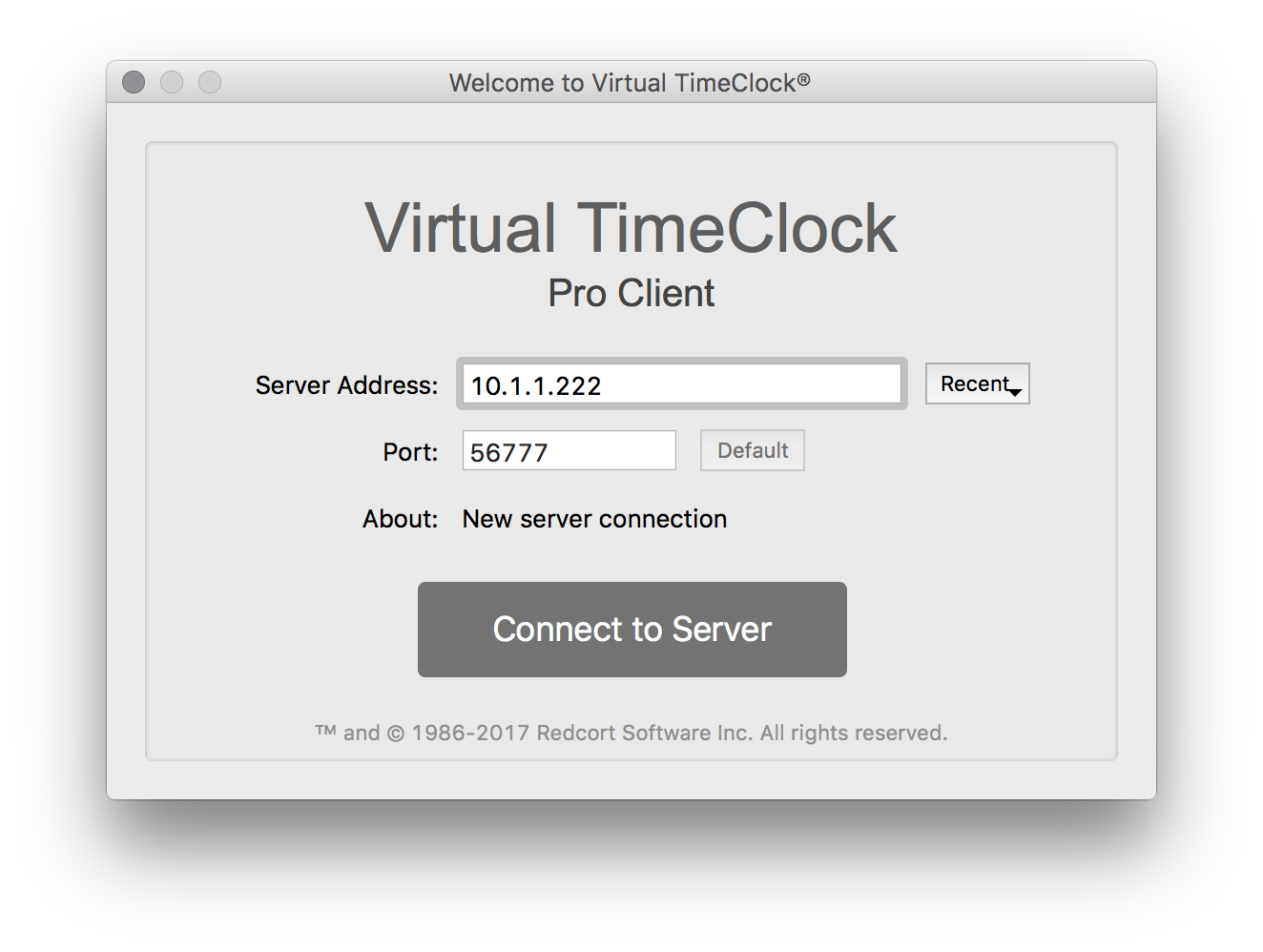 If more than one group is available, you will be prompted to choose a display group. If security is enabled and a password is required for logging into the group you selected, you will be asked to enter an administrator, manager, or group password. By default, a password is not required; this can be changed in the display group settings.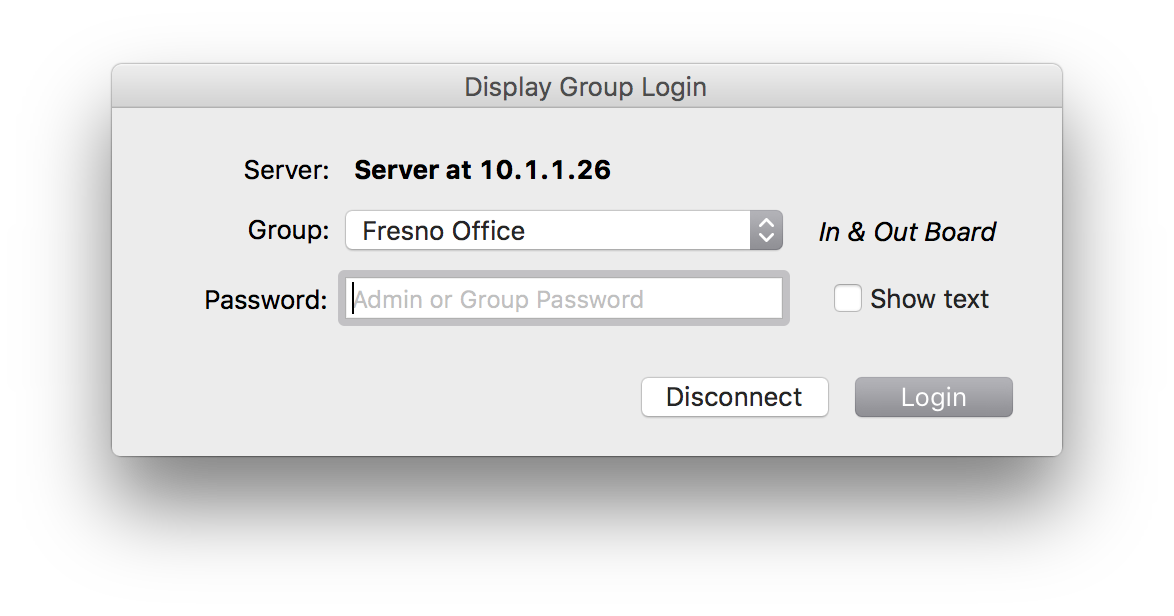 Click Login and you will be connected to your TimeClock Server.