Virtual TimeClock Support Blog
---
Renaming TimeClock Client Computers
For Network Edition users, one of the unexpected results of renaming computers can be the Unable to obtain a client license message. This often happens when an IT person, performing routine maintenance, renames an office computer to make it easier to identify. Suddenly, that computer can't connect to the time clock anymore. Keep reading to find out why this can happen and how to easily reconnect that client.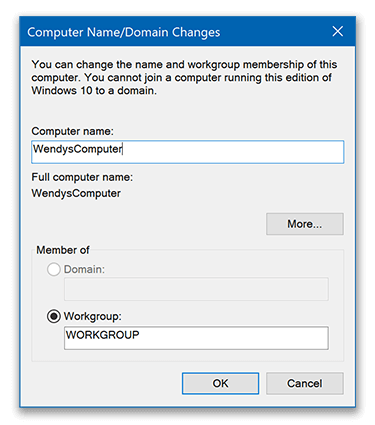 Understanding Client Licensing
Network Edition licensing is based on the total number of computers connected to the time clock. Once a time clock client connects to the TimeClock Server, it will register its computer name and use a client license. The client license remains registered even when the time clock is closed or uninstalled from that computer altogether.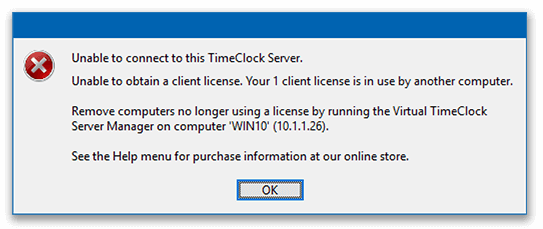 Since client licensing is tied to the computer name, after a computer name is changed (e.g. "WIN10FRNTDESK" renamed to "WendysComputer"), the client will attempt to register as a new connection to the TimeClock Server. If all client licenses are already in use you will get the above error, even though you previously connected to the TimeClock Server on the same physical computer. In this case, you simply need to remove the old computer name from the client registration list to free up a license.
Removing the Old Client
To remove old client registrations from your list of registered clients, follow these steps:
Locate and open the Server Manager application.
Select the License tab from the toolbar.
Highlight the old license in the Client Computers list and click Remove Client.
Once the old license is removed, you will be able to connect the newly renamed computer.