Virtual TimeClock Support Blog
---
Port Mapping on Apple AirPort Extreme
Many Mac users enjoy using Apple's AirPort Extreme wireless router for integrated Internet connectivity in the office. Below is a simple guide for setting up a port map (i.e. port forward) on an AirPort Extreme router.
Note: Make sure you have already assigned a static IP address to your TimeClock Server computer. You will need that local IP address during the setup below.
1. Open a Finder window and choose Applications from the sidebar.
2. Open the Utilities folder and select the Airport Utility application.
3. Click the AirPort Extreme image and, if necessary, enter your password to login.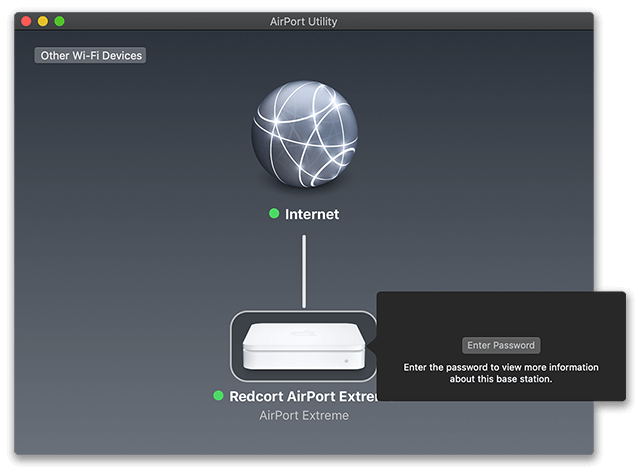 4. Click 
Edit
in the bottom right corner of the pop up info box.
5. Select the
Network 
tab. Port forwarding is only available if the AirPort is the main router of your network, indicated by 
Router Mode
displaying
DHCP and NAT
.
6. Click the
+
 button under
Port Settings.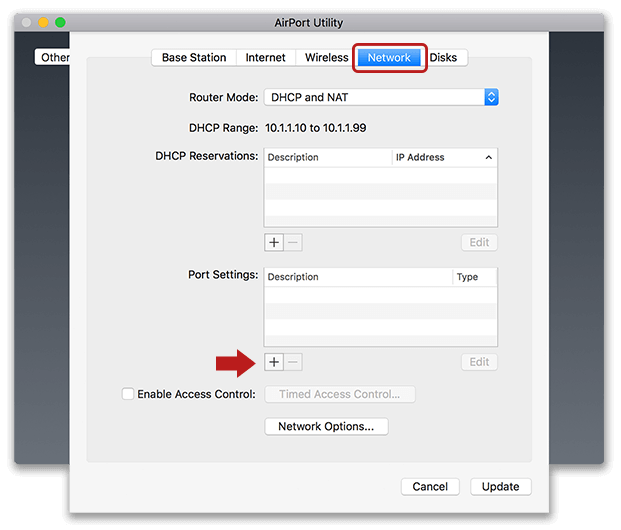 7. Enter a Description, it can be anything you want.
8. For both Public and Private TCP Ports enter 56777.
9. In the Private IP Address field, enter the local IP address of your TimeClock Server.
10. Click Save to complete, then choose Update in the Network tab and allow the AirPort to restart.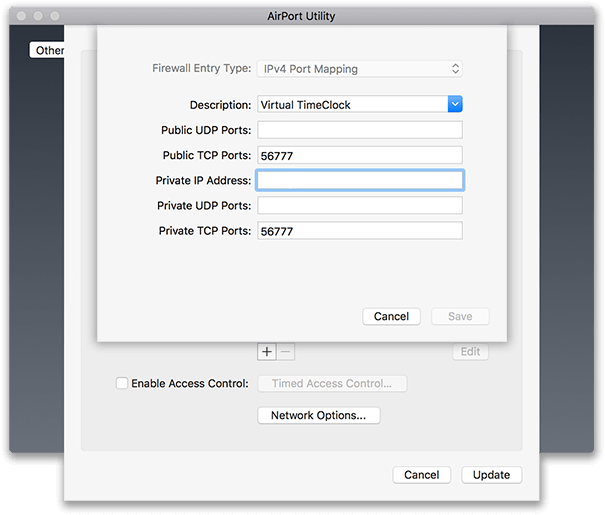 ​Now you're ready to connect your employee time clock from a remote location using your public IP address. To find your public IP address, open your TimeClock Server Manager, find the Networking field in the status window, and check the Remote (Public IP) address.