Virtual TimeClock Support Blog
---
New Date & Time Controls in Virtual TimeClock 19
Virtual TimeClock 19 shipped with brand new date, time & calendar controls that are implemented across the entire program. These updated controls make timecard management easier than ever by saving time and reducing keyboard entry errors.
Time Saving Controls
Below is a list of the improvements to the date, time and calendar controls in Version 19 compared to prior versions:
Entering dates and times is more intuitive.
Updated, two-digit Year  field makes it easier to enter the intended date.
Completely rewritten in-app calendar controls make date selection quick and easy.
Simplified manual-entry windows making it 25% faster to add manual entries.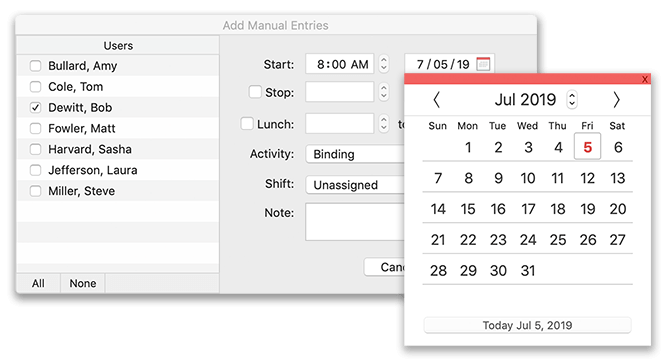 The screenshot below shows the older Add Entry window and date controls in Version 18 and prior.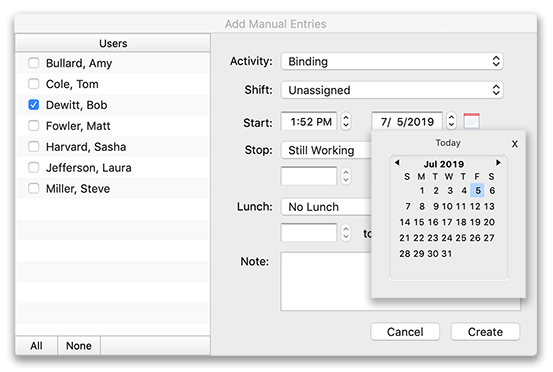 The new date & time controls in Version 19 make it easier than ever to enter, edit, and monitor dates and time. They will be a welcome time-saver when performing administrative tasks like adding time punches or modifying employee timecards.