Virtual TimeClock Support Blog
---
macOS Dark Mode in Virtual TimeClock 19
Our Virtual TimeClock 19 release included full support for macOS Dark Mode, which is available starting with macOS Mojave (10.14). Dark Mode support gives your time clock a brand new look and feel that fits in perfectly with other applications running in Dark Mode. This short article will explain how to enable Dark Mode on your Mac computer to see the updated interface.
Switching Your Mac to Dark Mode
Changing your computer to display in Dark Mode is simple:
Select System Preferences from the Apple menu.
Click General to open general computer settings.
In the Appearance section, select Dark​ to enable Dark Mode.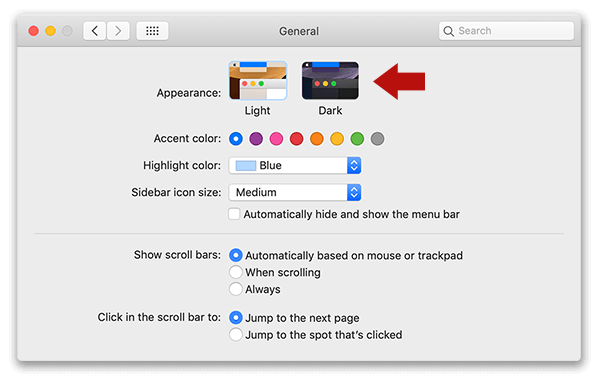 Once Dark Mode is enabled, your time clock will update in real time to display all screens and interfaces in Dark Mode.