Virtual TimeClock Support Blog
---
Keyboard Tab Selection in macOS
One of the quickest and easiest ways to add and edit timecard entries in Virtual TimeClock is to use your keyboard 'tab' key to move between fields while entering dates and times with the number keys. If the Keyboard access setting in macOS system preferences is not configured properly, you may notice that tabbing skips checkboxes and drop down menus. This article will explain how to enable full keyboard access for tabbing through dialogs in macOS.
Note: Windows users should not have any issues with tabbing and keyboard focus.
Enable Full Keyboard Access in macOS
Select System Preferences from the Apple icon menu.
Choose Keyboard and select the Shortcuts tab.
Select the button for All controls under Full Keyboard Access.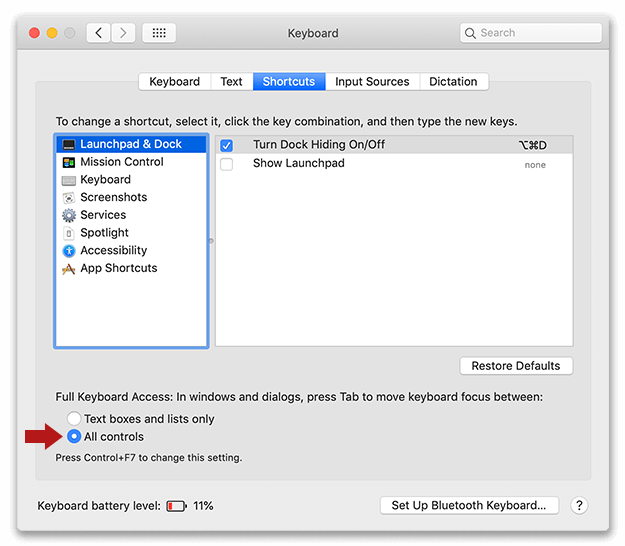 With the above setting enabled, as you tab through time clock windows and dialogs, the keyboard focus (indicated by the blue highlight) will move to checkboxes as well as drop down menus. This will allow you to enable and disable checkboxes with the spacebar on your keyboard, or select an item from a menu with the arrow keys and spacebar on your keyboard.