Virtual TimeClock Support Blog
---
Keep your Time Clock Maximized on Launch
If you use the maximize window button to make the time clock window fill your computer screen, you've probably noticed that you have to do this each time you open the program. This is because the maximize button is not saved to the program preferences file. Follow the simple steps below to make your time clock window fill the computer screen whenever the program is launched.
Resize the time clock window
Instead of clicking the maximize button, the trick is to resize the time clock window itself.
Hover your mouse over one corner of the time clock window.
Click and drag to resize the window to the desired size.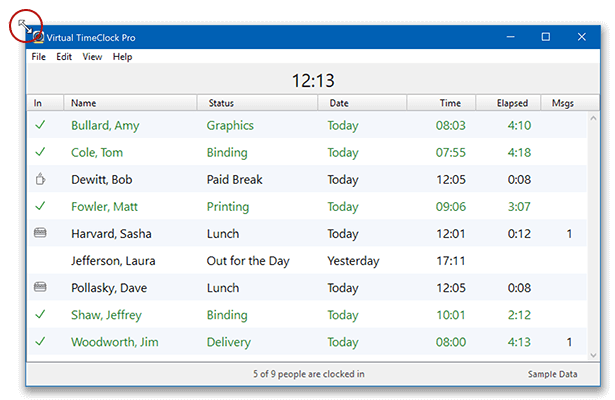 Modifying the window size this way will save your changes to the time clock preferences file. In the future, when you reopen the program, it will open to whatever size you customized. Another handy option is to launch Virtual TimeClock automatically with a simple setting in your operating system.