Virtual TimeClock Support Blog
---
Clear User Passwords in Virtual TimeClock 18
Virtual TimeClock 18 intoduced the ability for administrators to clear user passwords. This is particularly helpful when a user forgets their password and you want to allow them to create a new password without manually assigning one to them.
Note: Clearing passwords is only applicable to the In & Out Board interface, since the PIN and Passcode interfaces require an administrator-assigned PIN or passcode.

To clear a User's password:
Select Turn Administration On from the File menu.
Right click the user's name and select Change Password.
Select Delete.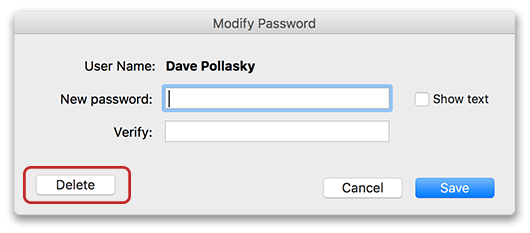 A popup window will remind you that the user will no longer have a password. Select Delete to confirm you want to erase the user's password. Your user can now create a new password the next time they clock in or out.