Virtual TimeClock Support Blog
---
Allowing Workers to Add Lunch Breaks
Sometimes employees work off-site or at a remote facility during the day. For them, using a time clock 'real-time' to punch in and out for breaks and lunches can be impractical.
Virtual TimeClock Pro and Network edition provides a number of options to help simplify management of breaks and lunches for these workers. You can assign automatic lunch deductions for each shift or allow the employee to record their lunch or break times manually when they clock out for the day.
Tip:  Learn about auto lunch deductions here.
Configuring Virtual TimeClock to allow employees to manually add lunch or break periods is easy. Here's how:
Select Turn Administration On... from the File menu
Select Display Groups… from the Configuration menu
Click the Users tab (see below)
Enabled these options in the Entry Modifications section.
Click the Apply button to save the option.
Please Note: These rules will apply to all users in this group.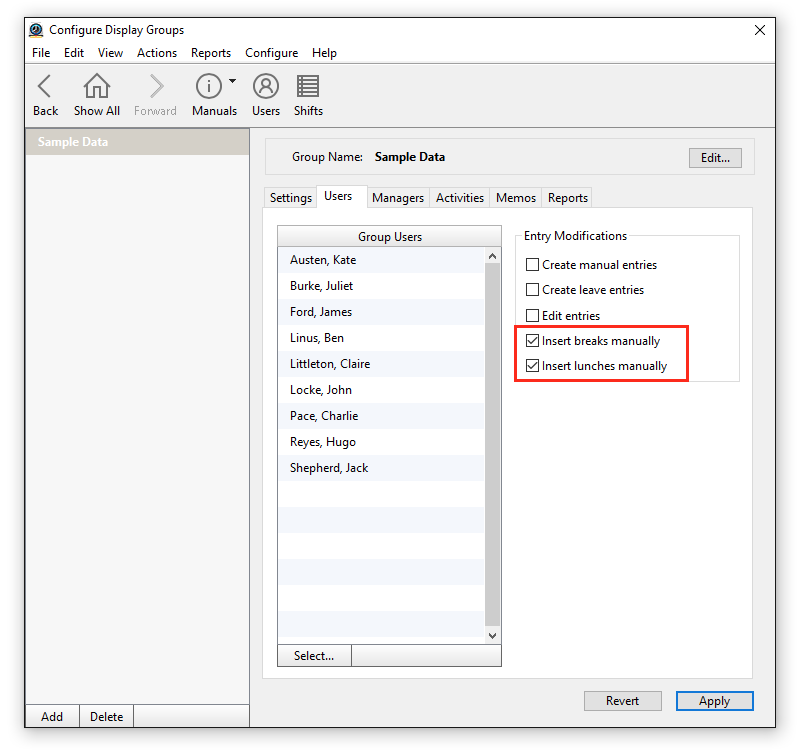 Here's how an employee can now manually add their lunch time to a shift:
Open their User Status window
Click on the drop down menu in the upper left hand corner (see below) and select Entry Editor…
​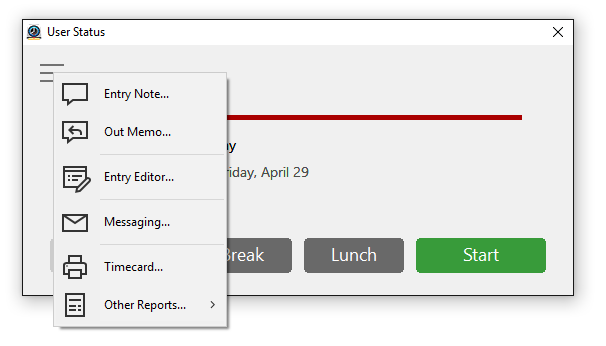 Click Insert Lunch in the Entry Editor window.
In the New Lunch Entry dialog (below) set the lunch start and stop time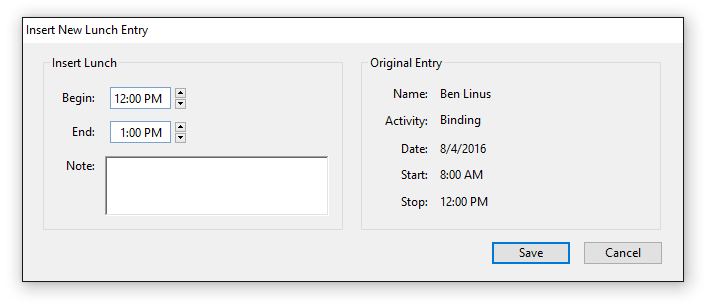 When you are finished click Save.
The appropriate lunch entry will be created and displayed in the Entry Editor (see below).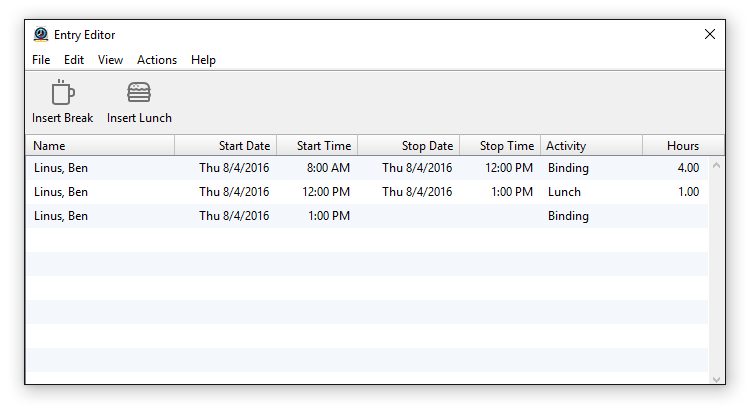 All changes will be reflected the next time they open up their timecard.
Tip:
In the Display Group Users tab you can also give employees the ability to add their own leave entries, insert new timecard entries or edit existing ones. This is useful for salaried employees keeping track of their billable hours for projects.