Virtual TimeClock Support Blog
---
Add Leave Categories To Timecard Summary
The Timecard Summary report makes a great payroll report because it includes a brief, one line summary for each employee separating regular hours, overtime hours, and any paid leave hours. However, you may want to have the leave hours further broken down by leave category. If so, you'll need to turn on the Leave Summary option for the report. Here's how to do that:
Select Turn Administration On from the File menu.
Open the Timecard Summary report from the Reports menu in the administrator toolbar.
Now click Report Settings in the report preview toolbar.
Click Report Options.
Check the Leave Summary box in the Summary Totals section.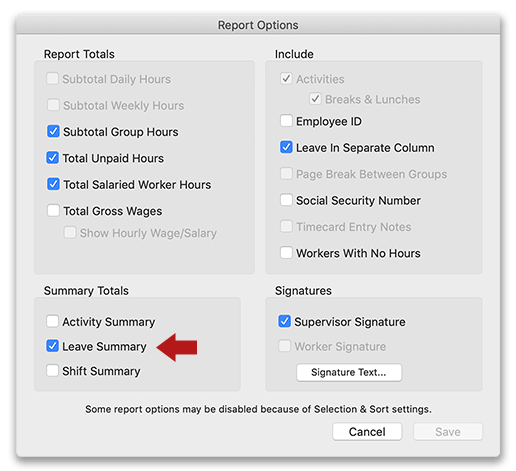 Now your Timecard Summary report will list each category as a separate subtotal.