Company Blog
---
Virtual TimeClock 15 Sneak Peek
We're excited about the new changes coming to Virtual TimeClock in 2015 so here's a sneak peek at our first Virtual TimeClock release of the year.
Here's a screenshot of the updated Security control panel that shows the new password rules. This release also includes security enhancements like database encryption and the latest communication security for our Network Edition users.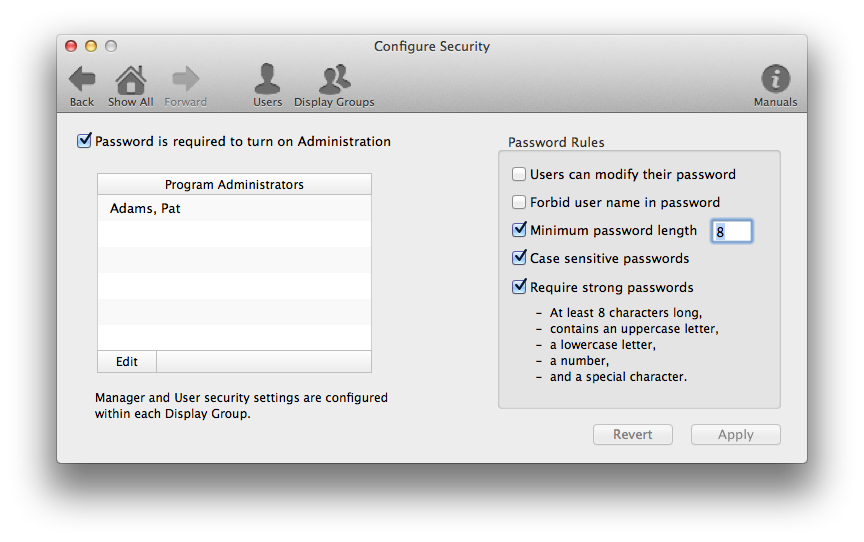 Here's a shot of the new timecard approval dashboard that walks you through each of the steps for processing timecards at the end of a pay cycle. Some of the details may change as we finish up beta testing but I think you get the idea about how powerful this new feature is going to be.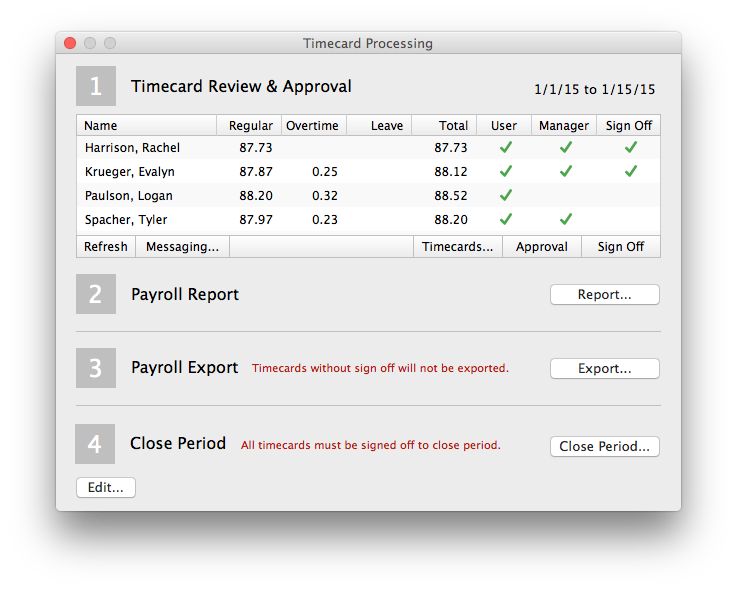 Virtual TimeClock 15 will be available in the first quarter.